A SUMMARY OF THE MOST EXCITING ART NEWS FROM AROUND THE GLOBE
While we focus on Indian art, we can't obviously function in a vacuum. It's a small world and everything is connected, especially on the web. So, let's train our spotlight across the world map to see what's going on — from art trends to socio-political issues to everything that affects the great aesthetic global consciousness. Or, let's just travel the world and have some fun!
The Director of MMCA South Korea Resigns
The director of South Korea's National Museum of Modern and Contemporary Art (MMCA), Youn Bummo, has resigned following allegations of mishandled acquisitions. An investigation was launched after it was revealed that the museum purchased artworks from a private collector without following proper procedures. The artworks in question were later found to be fakes, which led to criticism of the museum's acquisition process. Youn Bummo has apologized for the incident but denied any wrongdoing. In his resignation statement, he said he hoped it would lead to a thorough investigation and reform of the museum's acquisition procedures. The MMCA has stated that it will work to improve its transparency and ethical standards. Read more in the Art Newspaper.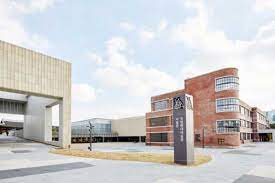 Diamond and Art Dealer Linked to Hezbollah Charged by US with Evading Sanctions
The US government has charged a diamond and art dealer, Nazem Said Ahmad, with evading sanctions and conspiring to launder money on behalf of Hezbollah. According to the charges, Ahmad was part of a network that trafficked diamonds and other luxury goods from Africa to the Middle East, with the profits being funnelled to Hezbollah. The US Treasury Department had previously designated Ahmad as a Hezbollah financier in 2019, freezing his assets and prohibiting US citizens from doing business with him. If convicted, Ahmad faces up to 20 years in prison. The case highlights the US government's ongoing efforts to disrupt Hezbollah's financing activities, which it has designated as a terrorist organization. Read more on Fox News.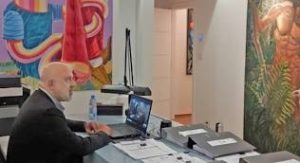 Shakespeare Museum Set to Open in 2024.
London's Museum of Shakespeare is set to open in 2024 on the site of the long-hidden Curtain Theatre in Shoreditch, where some of Shakespeare's plays were first performed. The museum will feature a collection of rare Shakespearean artefacts, including costumes, props, and manuscripts, as well as interactive exhibits and immersive experiences. The Curtain Theatre was discovered in 2011 during excavation work for a new development, and it has since been preserved as an archaeological site. The museum is a collaboration between the Shakespeare Birthplace Trust and the Museum of London, and it is expected to draw visitors from around the world. The project has been in development for several years, and its opening will mark a major milestone in the preservation and celebration of Shakespearean history. Read more in the Art Newspaper.