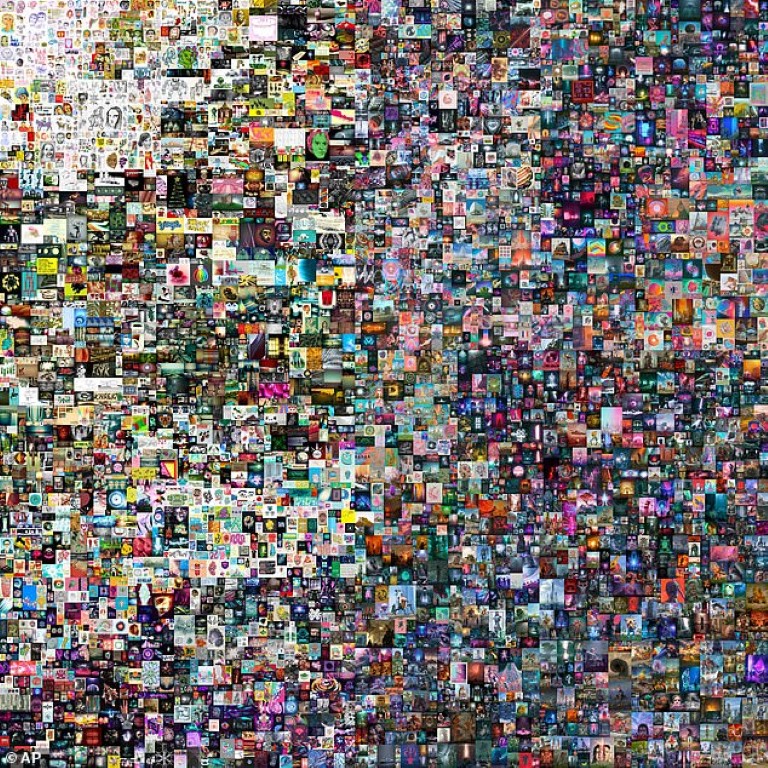 Along side Jeff Koons and David Hockney, an artist who does not paint takes his place. A graphic designer named Beeple who makes graphic stuff for big ticket popstars
This must rate as the finest hour for digital art. A .jpeg image, which only exists as an electronic file, sold for a whopping $69.3 million last Thursday. The sale was made by a Christies auction. Never in the history of art has this happened and could easily be marked as a watershed moment in digital art. In fact, this work has fetched more money than most physical art works by far more famous artists.
The artwork was conceived and executed by American artist Beeple. Entitled 'Everydays: The First 5,000 Days' became the most expensive ever 'non-fungible token' (NFT) – a collectible digital asset that uses blockchain technology to turn virtual work into a unique item – after  being listed at the start of the two-week auction for only $100.
The jpeg image is actually a collage of 5,000 images. The collage was started by the artist 13 years back and one image was made every day since then. And then all the image taken since then was put together into one electronic file. The auction house went on to say that this was a "a unique work in the history of digital art".
Beeple, who real name is Mike Winkelmann, is now among the biggest ticket contemporary artists, making his presence felt among the Jeff Koons and David Hockneys. More interestingly, this is the case in any medium. Ironically enough, Beeple wasn't selling anything prior to this. Like most artists who work in obscurity, he went unnoticed. But this auction changed all that. Appropriately enough, he tweeted "holy f**k," once the auction closed.
A flurry of more than 180 bids in the final hour of the auction bumped up the price by tens of millions, jumping from $20million with only 15 minutes to go to the almost $70million placed by the final bidder.
With just seconds remaining, the collage was set to go for less than $30 million but a last-minute snowballing effect allowed the auction house to allow a two-minute extension, with 33 active bidders contesting the work. The result was that it touched the astronomical figure within that time. While the buyer has not be publicly identified, this surely is something the digital art world had not hoped to see any time soon.
Beeple, who has collaborated with pop stars like Justin Bieber and Katy Perry, uses software to create an irreverent visual commentary on 21st century life, according to the New York Times. A graphic designer, he has also worked with other popstars like Ariana Grande, One Direction, Nicki Minaj, Eminem, Zedd, deadmau5 and many more to create visuals for their concerts.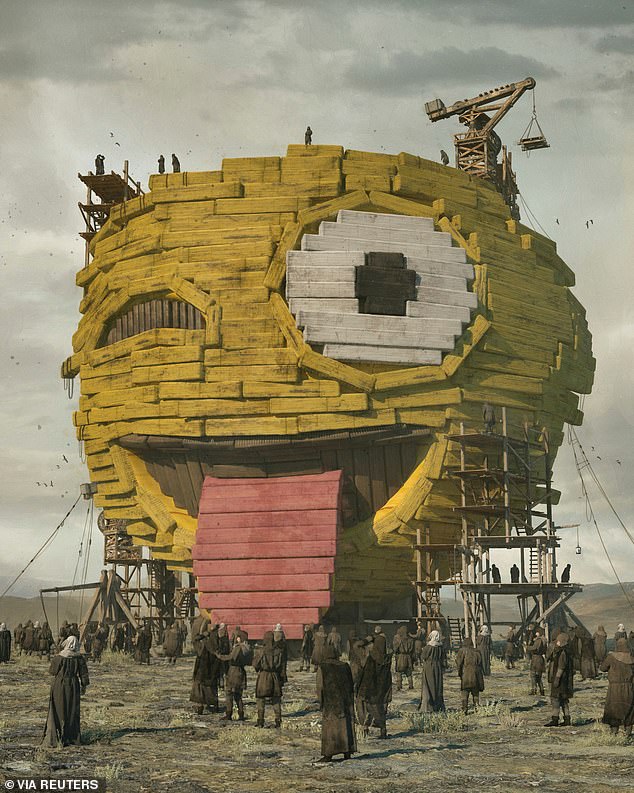 He credits himself as the one of the originators of the current 'everyday' movement in 3D graphics on his website, explaining that he has been creating a picture every day from start to finish and posting it online for over ten years without missing a single day.
Since 2007, Beeple has seen his Instagram followers grow to two million. He has collaborated with major brands and famous musicians, who were attracted by his imaginative graphic universe. It was only recently that he sold a work under his own name.
Beeple, who has does not mince his words and is known to be quite a master with foul language, said that the digital collage was not any less complex than a work on canvass. He said that his work on a JPEG had "as much craft, message, nuance and intent as anything made on a physical canvas".
He also added: "I believe we are witnessing the beginning of the next chapter in art history."
The truth is you cannot disagree with him now. Digital art has truly made it big and Beeple has made it even bigger. Now the question is: do you think this is art and should a digital file sell for so much money?