A SUMMARY OF THE MOST EXCITING ART NEWS FROM AROUND THE GLOBE
While we focus on Indian art, we can't obviously function in a vacuum. It's a small world and everything is connected, especially on the web. So, let's train our spotlight across the world map to see what's going on — from art trends to socio-political issues to everything that affects the great aesthetic global consciousness. Or, let's just travel the world and have some fun!
Barkley Hendrick's portrait to break auction record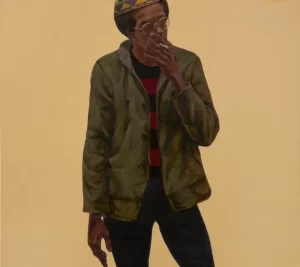 A 1971 portrait of the artist Stanley Whitney painted by Barkley Hendricks is poised to break a record for the artists when it is offered at auction in May. The painting, titled "Stanley," picture its titular subject in street clothes standing against a gold background and smoking a cigarette. It will be offered during a single owner sale at Christie's where it's expected to fetch $5 million. If it reaches its low estimate, the painting's sale will be a record price for a work by Hendricks, who died in 2017 at the age of 72. The two Philadelphia-born artists met while studying at Yale University in the 1970s. Hendricks would eventually become known for his paintings of fashion forward subjects —predominantly depicting people of color in his inner circles. He's credited for influencing the current generation of Black figurative painters working today. Details on Art News.
Liste Art Fair names 88 exhibitors for 2023 Basel edition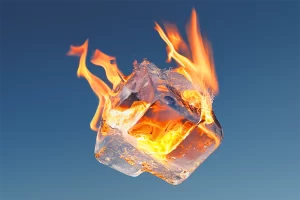 Liste Art Fair has named the 88 galleries that will participate in its upcoming 2023 edition in Basel. A satellite of the larger Art Basel, Liste is scheduled to take place June 12–18 in Hall 1.1 at Messe Basel, where Art Basel also takes place. Among the exhibitors lined up to take part are among some of the world's most closely watched gallery programs known for showing rising artists, including François Ghebaly, Embajada, Addis Fine Art, Blindspot, Peana, Lodos, and Sultana. Twenty galleries will take part for the first time, including Regards, Afriart Gallery, PHD Group, wanda, Ginny on Frederick, and Parc Offsite, Eli Kerr, while Bangkok's Nova and Jakarta's ROH Projects will return to the fair for the first time since the pandemic. Additionally, the patron group Friends of Liste will support 12 galleries' participation in the fair, including Gianni Manhattan, Gallery Vacancy, Clima, Crisis, and Voloshyn. Read more on Art News.
Emily Carr's 1940 painting 'Survival' acquired by Canada's Audain Art Museum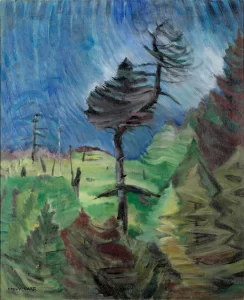 A 1940 oil painting by Emily Carr (1871-1945) that has not been exhibited publicly for almost 60 years was unveiled today by Michael Audain, chairman of the Audain Foundation, at a press conference in Vancouver. Audain and his wife Yoshiko Karasawa provided the funds for the painting, Survival,to be acquired by the Audain Art Museum in Whistler, British Columbia. It was purchased via a private sale from a collector in Thailand, where Audain owns a home. It will enter the museum's permanent collection and be on display there starting next month. "I was drawn to this important painting because of the subject matter, the late period in her oeuvre and its distinguished provenance," Audain said. "I felt it was important for Yoshiko and I to donate the funds so the Audain Art Museum could acquire this work, because it should definitely be returned to the west coast of Canada." Details on Art Newspaper.