Veena Singh: Moulding materials and connections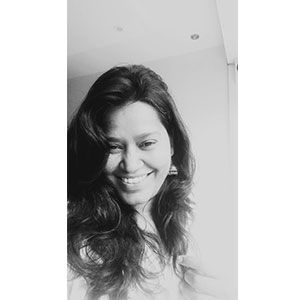 The urge to mold with her hands and connect with the medium became a driving force for artist Veena Singh, who admits that the Japanese form of pottery known as 'Nerikomi' holds a deep fascination for her, as does the core of this form of sculpting — the potter's wheel. Poetically enough, she describes its motion as being definitive of eternity and life continuum, while the clay on it holds infinite potential. She also dabbles in creations wrought of porcelain, since its contradictory properties are incredible to her, being both delicate yet strong, and firm yet translucent. Two of her creations titled 'Belonging I' and 'Belonging II' exemplify the delicacy and elegance with which she creates forms. In the former, a half moon crescent of stoneware clay supports a couple perched in the centre, intimately in each other's arms, quietly reading a book together — the contrast of ocean blue used to depict them also adds another calming layer to the vision presented, evoking feelings of love, security and comfort. In 'Belonging II', a woman sits alone, once again in a crescent horn; her faceless figure is mottled and the use of lighter pastels lends a certain innate warmth to the depiction.
Shiv Kumar Soni: The joys of childhood re-imagined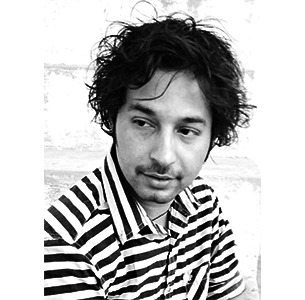 There is infinite brightness and beauty in the meticulously childlike creations of artist Shiv Kumar Soni, who evokes nostalgia through his pieces. He professes that his oeuvre attempts to depict emotions, flights of fantasy and cherished moments creatively — whether this then be playing in rainy weather, imagining oneself floating over clouds, flying kites and more innocent activities. Essentially, it boils down for him to the viewer reimagining their own childhood when they gaze upon his artworks, usually made using acrylics in watercolour style. In the piece titled 'Childhood treasure', we see a manifestation of the theme that is almost story-like: A little boy perches carefree and playing a small trumpet at the end of a giant umbrella handle, the demi-sphere of which is all filled up with childhood games and articles, including a carrom board, kites, balls, a synthesizer, teddy bear, racing car, candies, and lots more. The entire composition evokes enjoyment and bliss. In another artwork, titled 'The Childhood 33', the colours of modern pop art are visibly in use, whether in the exaggerated orange neon Afro-like hair of the young protagonist, or the carefully etched games and toys delicately tattooed onto the skin as if drawn on with a sketchpen. The child holds a small nest of birds that s/he seems to be cooing at, while kites hang forgotten on the side — somehow, compassion seems to have been chosen over irresponsible enjoyment.
Rashmita Kanojia: Charting the course of isolation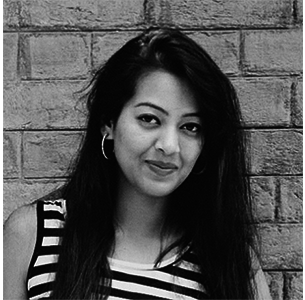 That the pandemic has been a long and difficult phase for most is a fact, but one often wonders how the sensitive artistic temperament manages to distil this influence into art. One artist who does this is Rashmita Kanojia, exploring the emotions of togetherness, loneliness, trust, endurance and love during the Covid-19 pandemic, at a time when isolation has dominated our trajectories. There is a sense of bleakness and yet a soft echo of hope in the artworks she creates. In the woodcut piece 'Looking at a star', for instance, the use of dark colours interspersed with bright green and red adds a twilight feel to the composition. Two figures are kneeling in what looks like the outdoors, from the presence of birds, fronds and trees. They gaze skywards, with the supine person lying in chains, almost in a dying recline. The seated human figure cradles the sleeping one tenderly, but both are distracted by what seems to be descending from or ascending to the skies. On the other hand, 'We are together in this' uses a colder colour scheme, amping up the hint of haunting gloom in this frame. An almost glowing purple and green highlight two figures that are not only closely entwined while seemingly contemplating some tragedy — but, their hands are futher reaching out to each other behind their own backs, gently holding on to each other's fingers. The frame speaks of solidarity in the time of grief.
Vasavi Medisetty: Transcending shackles, celebrating womanhood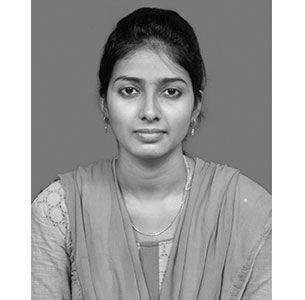 Observations of the lives of women around her, growing up and as an adult, have contributed in theme and topic to the works put forth by artist Vasavi Medisetty. A lot of her motifs have to do with the outward uniform donned by a woman, sometimes out of sheer traditional expectations, with the gaze of patriarchy and larger society evident. These are what she dissects and puts into the spotlight, often by expertly using printmaking techniques like etching and colour etching. In 'Memory', which is a great example of the latter technique, the frame is beautifully composed of a lissome female figure clad in full finery, standing demurely in the centre, with her back to the viewer's eye. The flowers in her hair, her neat sari and cummerbund emphasising her young waist, the slight downward bent of her neck and the nervous stance of her hands emphasises that she stands to be "tested" as it were. In front are the faces of numerous older women, the quintessential aunties of Indian cultural custom. Their faces are kind, but assessing the younger girl as she stands before them. The contrast of colours makes for an eye-catching set-up. 'Neighbors' is another interesting artwork, this time wrought in grays. Three burkha-clad women stand in the foreground, each of their expressions uniquely evocative as visible in their eyes. The rest of the frame is delicately decorated with henna-like patterns inside a common mango-shape motif.