Manjeera
"Tintin is me… my eyes, my feelings, my lungs, my guts!… I believe I am the only person able to animate him, the only person able to give him a soul."

-Hergé
Georges Prosper Remi, better known as Hergé, is one of the most well-recognized cartoonists in the world; you hear his name and immediately think of Tintin. This Belgian cartoonist created the popular comic book series The Adventures of Tintin, centering around the misadventures of a young investigative journalist. Hergé's style is very particular– the cartoonist's clean lines and character designs can be easily identified at a glance. Tintin single-handedly launched the modern Belgian comic industry into the international market and remains one of the bestselling European comics worldwide.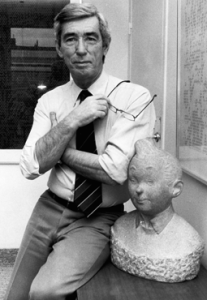 Comics were usually bracketed as mere children's entertainment, but Hergé gave the medium a more mature overtone. The Adventures of Tintin is simple enough to be enjoyed by a child, yet at the same time, it possesses nuances only an adult would understand and appreciate. Tintin comics have a running streak of dark humor and mature jokes (that are not always sexual) that give the series its character quirkiness. The overall stories also try to make social commentary, with big-wig capitalists who have set up factories in the "third" world, dictators running loose, academics knee-deep into nonsensical theories, and the rich who are obsessed with their wealth.
Hergé and the origins of Tintin
"The idea for the character of Tintin and the sort of adventures that would befall him came to me, I believe, in five minutes, the moment I first made a sketch of the figure of this hero…"

-Hergé
Hergé was mostly a self-taught artist; even though he had taken up art studies at Institut Saint-Luc in Brussels, he did not like the traditional methods forced on him. He loved doodling and filling his little sketchbooks with drawings, and also enjoyed reading the works of Arthur Conan Doyle Jules Verne, and Robert Louis Stevenson. These would be the foundational influences that would later go on to characterise Tintin.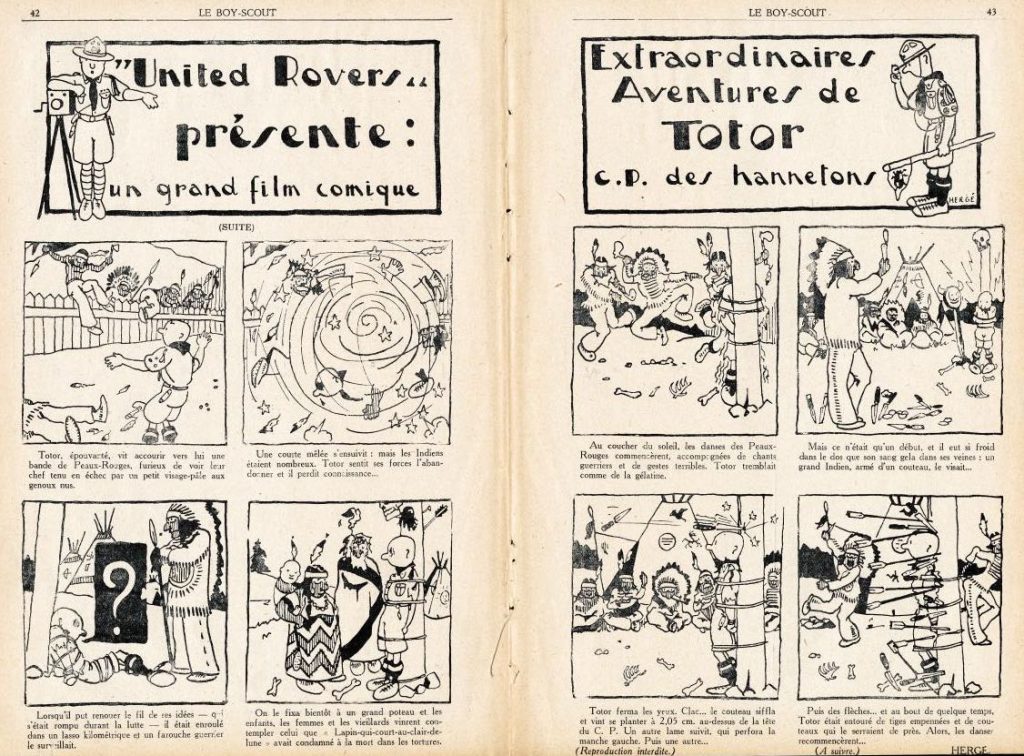 Tintin had a predecessor, Totor, who was based on a boy scout. Totor featured in Hergé's first professional comic series, Totor, C.D. des Hannetons (1926-1929). Totor already had the narrative storyline and the personality of the character Tintin, but Hergé would refine it further for the new series. Hergé also drew for the Catholic Association of the Belgian Youth and was part of an association for Christian cartoonists.
The Memorable Characters of Tintin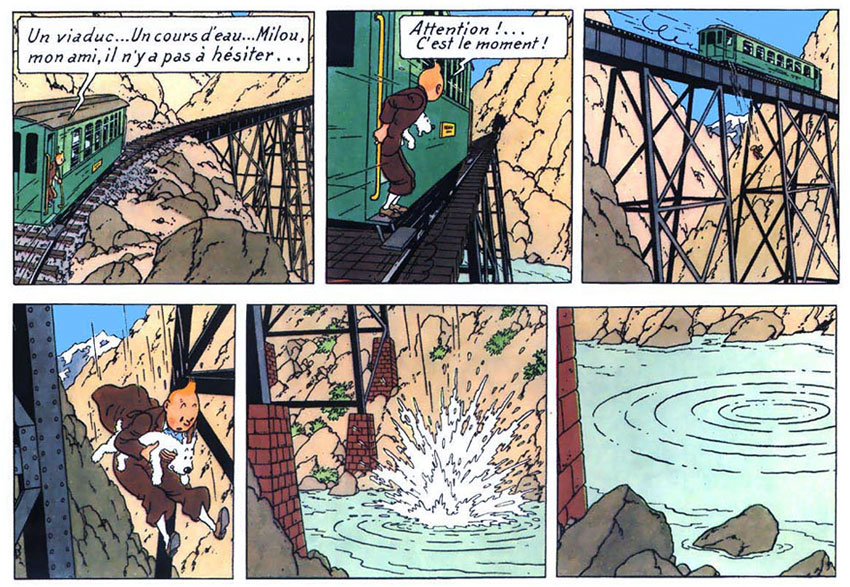 Hergé's characteristic graphic style was developed out of necessity; the inking process in newspapers was not reliable, with the inks tending to overflow. This caused the cartoonist to adopt clean thin lines and he avoided techniques like cross-hatching. He kept the image of the comics clean and neat, with no shadows or extra details. After he started adopting colour, Hergé chose a specific bright and printable color palette that would later go on to characterise Tintin.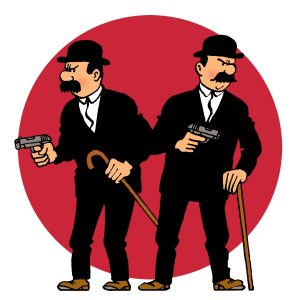 Hergé has a series of very memorable characters in this series, starting with the titular character, the young explorative journalist with a strong sense of justice- Tintin and his dog Snowy. Tintin's design is perhaps the simplest of them all, with an iconic circular head and a tuft of hair sticking out. Other iconic characters who used to make repeat appearances include the incompetent detectives, Thompson and Thomson- who look exactly like each other but they are not twins, Captain Haddock- the cursing alcoholic Marine Captain, and Professor Cuthbert Calculus, a perpetually lost inventor.
Orientalism in Tintin: the problematic legacy
Tintin in Congo is considered Hergé'smost controversial work. Released in 1931 in black and white, this particular work featured a number of offensive stereotypes of the native Congolese people, often portraying them as simple, gullible beings easily impressed by the white man's antics. Although a major commercial success in Belgium, this volume has garnered increasing criticism in the late twentieth century, including attempts to ban or restrict its availability to children in several countries including Sweden, the United States, and the United Kingdom. The plot follows Tintin traveling to Belgian Congo, where he is greeted by a cheering crowd of Native Congolese people. In the course of his adventure, he prevents a war between two local tribes and comes to be idolised by the local population, and becomes a hero in the village when he cures an ailment using quinine. This work has also come under major criticism for its glorification of big game hunting, especially endangered species. There are also hints of catholic and colonial sentiments present in the story, where Tintin is rescued multiple times by a white Catholic missionary.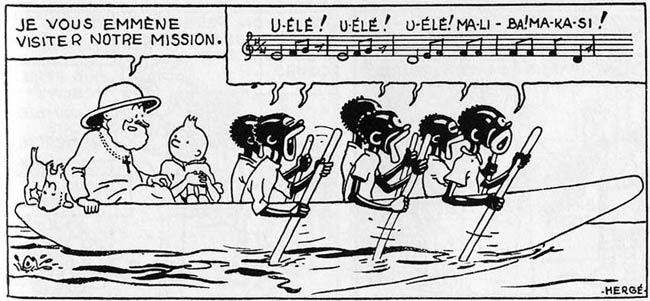 Although this is his most controversial work, one can find strains of orientalism and exoticism in other works that feature countries like Peru, India, Egypt, Morocco, and Nepal. In Prisoners of the Sun, Tintin's adventure in Peru, the Quechuan civilization is portrayed as barbaric and totalitarian, and Tintin manages to outwit them by cleverly using the solar eclipse.
Conclusion
Herge continued to create Tintin stories until his death in 1983, and the series has since been translated into over 70 languages and sold millions of copies around the world. Herge pioneered a new style of comics and he is considered one of the most important cartoonists of the 20th century, with his work having influenced generations of artists and storytellers.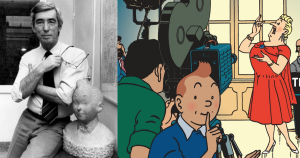 References:
https://www.tintin.com/en/characters/tintin
https://www.lambiek.net/artists/h/herge.htm