Rajesh Kumar
Songs about love and mischief from the people of Phek district of Nagaland makes the documentary 'Up Down and Sideways (Kho ki Pa Lu)'. The film is made by Anushka Meenakshi. Currently the film is been exhibited at the Kochi Muziris Biennale 2022.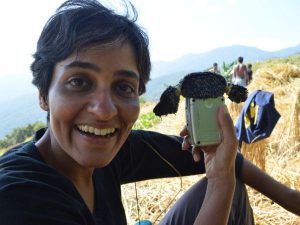 The documentary is about the 5000 local villagers who plant and grow rice in vast terraces. The workers come together in cooperative groups known as 'mule' and have an oral folk music tradition called 'Li' that are sung in harmony by voices up, down and sideways across the fields and mountains in a hypnotic musical collage. Songs about love and mischief become the collective heartbeat of these people, but the traditions passed down across generations are becoming endangered by a religious shift towards Christianity, and disinterest by younger Phek residents. Through the rhythm of song, the documentary reveals a community portrait of humanity's connection with the land.
While talking about the documentary, Anushka shares an anecdote from where she got the inspiration for the movie. "Walking around in the Spiti valley we came across a group of farmers sowing barley and the incredible rhythm of sowing bit amazed me. When I went closer we found that they were singing while sowing and this really did something to us", says Anushka. When asked about the funding of the projects she expressed her gratitude towards the people who have contributed to the crowd funding. She used to put out small snippets and videos about her shoots and travels for the people too.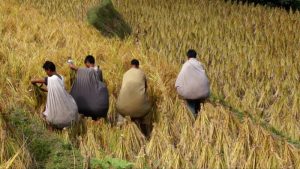 Anushka Meenakshi is a filmmaker and a community video trainer. She's a member of Perch, a performance collective in Chennai comprising of artists from various disciplines. In 2011, they started the u-ra-mi-li project (the song of our people), which focuses on stories about music in the everyday life, through writing, photograph, performance and film.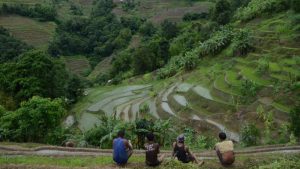 The fifth edition of Kochi-Muziris Biennale opened on 12th December, 2022 and will be on view till 10th April, 2023.