A SUMMARY OF THE MOST EXCITING ART NEWS FROM AROUND THE GLOBE
While we focus on Indian art, we can't obviously function in a vacuum. It's a small world and everything is connected, especially on the web. So, let's train our spotlight across the world map to see what's going on — from art trends to socio-political issues to everything that affects the great aesthetic global consciousness. Or, let's just travel the world and have some fun!
Old Master painting of Saint Bartholomew bought by London's National Gallery for almost $4m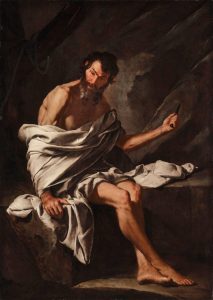 London's National Gallery was the buyer of Bernardo Cavallino's Saint Bartholomew (around 1640-45) at Sotheby's, New York on 27 January in the sale of the Fisch Davidson collection. We can report that it was acquired with funds from the American Friends of the National Gallery.  The Cavallino's hammer price was $3.2m ($3,922,000 with buyer's premium), towards the top end of the $2.5m-$3.5m estimate. This is a record auction price for the artist. Saint Bartholomew had earlier emerged as a "sleeper". In 1988 it was first published and illustrated, also at Sotheby's, when it was wrongly recorded as "Spanish School" and offered at the auction house's Amsterdam saleroom, estimated at 25,000-30,000 Dutch guilders. At least two bidders recognised its potential as an important Italian painting, and it soared to 535,000 guilders (then equivalent to around $280,000). The buyer was the Colnaghi gallery, based in London and New York, which researched the painting. Two years later it attributed the picture to Cavallino, who died in Naples in around 1656. Saint Bartholomew was exhibited as a Cavallino by New York's Metropolitan Museum of Art in 1999 and accepted by the Neapolitan specialist Nicola Spinosa. Read more on US Art News.
World's only Vagina Museum forced to close and is searching new home in East London
The Vagina Museum is the kind of org the industry needs. They support striking workers and call out ableist recruitment practices. We're really sad to hear they are having to move again but you can support by donating, shopping or give them a heads up about a potential new space! https://t.co/oai0lbUy3I

— PCS V&A Branch (@VandPcs) January 30, 2023
The Vagina Museum, located in Bethnal Green, London, has announced it will be homeless once again after its property guardianship arrangement was brought to an end. The museum, the world's first physical institution dedicated to the female reproductive system and its surrounding culture and politics, will open to the public for the last time at its current Bethnal Green site on Wednesday 1 February before seeking a new home. "In our time at Bethnal Green, we've once again demonstrated just how much the world needs and wants a Vagina Museum," the museum said in a statement. "Times are, once again, uncertain for us, but we've been through this before and risen stronger than ever. With a community like you supporting us, we know we can get through this too." Details on Evening Standard.
First exhibition of Sandro Botticelli's drawings to include five newly attributed works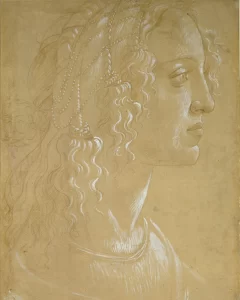 The first major exhibition dedicated to the drawings of the Sandro Botticelli (around 1445-1510) will open later this year at the Legion of Honor in San Francisco. The show will feature almost 60 works in total, including five newly attributed drawings by the Early Renaissance master. "Botticelli is widely known for the elegance of his compositions, the sinuosity of his figures and the exquisite flourishes of their draperies but, remarkably, no exhibition has been dedicated to his preparatory drawings," says Thomas P. Campbell, the director of the Fine Arts Museums of San Francisco. "In part, this is because relatively few drawings survive and they are dispersed among many collections around the world," he says. "In addition, the attribution of drawings of this era is a complex process, so it's a subject that few can engage with, authoritatively." Botticelli's mythological paintings such as Primavera (around 1480) and the Birth of Venus (around 1485) are world renowned, with the iconography of the latter having passed into popular culture. But grounding these paintings is a mastery of drawing, the so-called Florentine disegno, as described by the Renaissance artist and historian Giorgio Vasari, in contrast to the Venetian colorito, building up forms through the layering of colour. "[Botticelli's] mastery as a draughtsman underpinned the character of his paintings," Campbell says. Details on Art Newspaper.