Lord Ganesha, also called Ganapati, Vinayaka, and Pillaiyar, is the most revered deity in the Hindu pantheon. From the beginning of Hindu religious practice, Ganapati was depicted throughout the Indian sub-continent in different styles. The worship of Ganesha is complementary to other Hindu deities; all religious ceremonies start with Ganesha pooja for the promising beginnings of all actions.
Ganesha, like many other deities of Hindu practice, is most revered and most depicted in paintings and sculptures in different mediums of wood, stone, terracotta, and clay. Every temple needs a Ganesha idol; most homes carry an idol or a picture of this supreme being. In Hindu mythology and practice, all events, such as poojas and prosperous functions, start from the Ganapati pooja.
Ganesh is one Hindu who inspired many artists from Hindu and other religious practices. Ganesha is a supreme being and remover of obstacles and thought to bring good luck to human life, a patron of arts and sciences, and the deva of intellect and wisdom.
Many artists from India and abroad work on Ganesha idols and ideology, blending human and elephant anatomy as abstract physiques with philosophical fragments of Hindu mythological thoughts. Artists in Indian Pre-Modern and Modern art, such as Jamini Roy to M F. Husain, and many others like M Singh, Om Swami, Subrata Ghosh, Amit Bhar, S.G Vasudev, Vivek Panicker, Inithan Ponuswamy, Durshit Bhaskar, Mila Kronik, Vikrant Shitole, Nilesh Gavale, Madhumita Bhattacharya, Sudarshan Pattnaik works on Ganesha idea.
Ganesh by Jamini Roy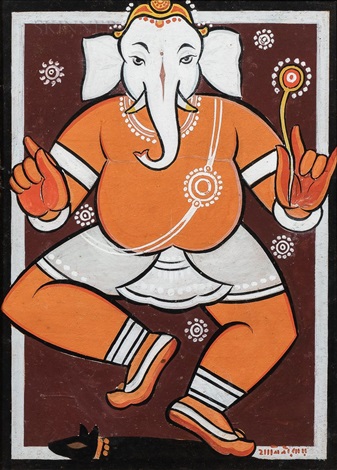 Shiva and Ganesh by Jamini Roy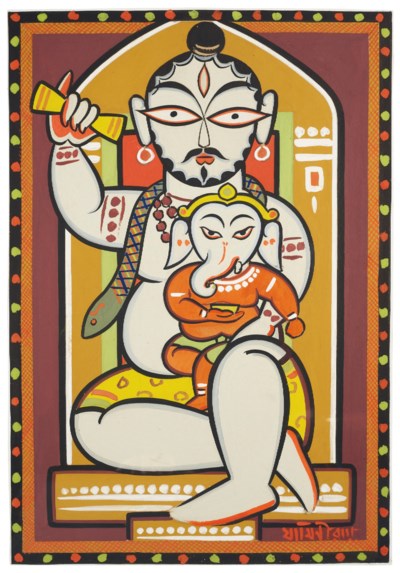 Lord Ganesha and Mata Parvati by M F Husain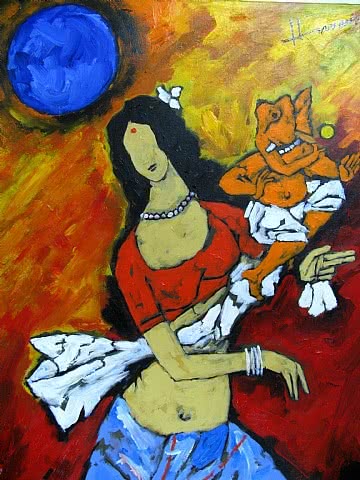 Dancing Ganesha M F Husain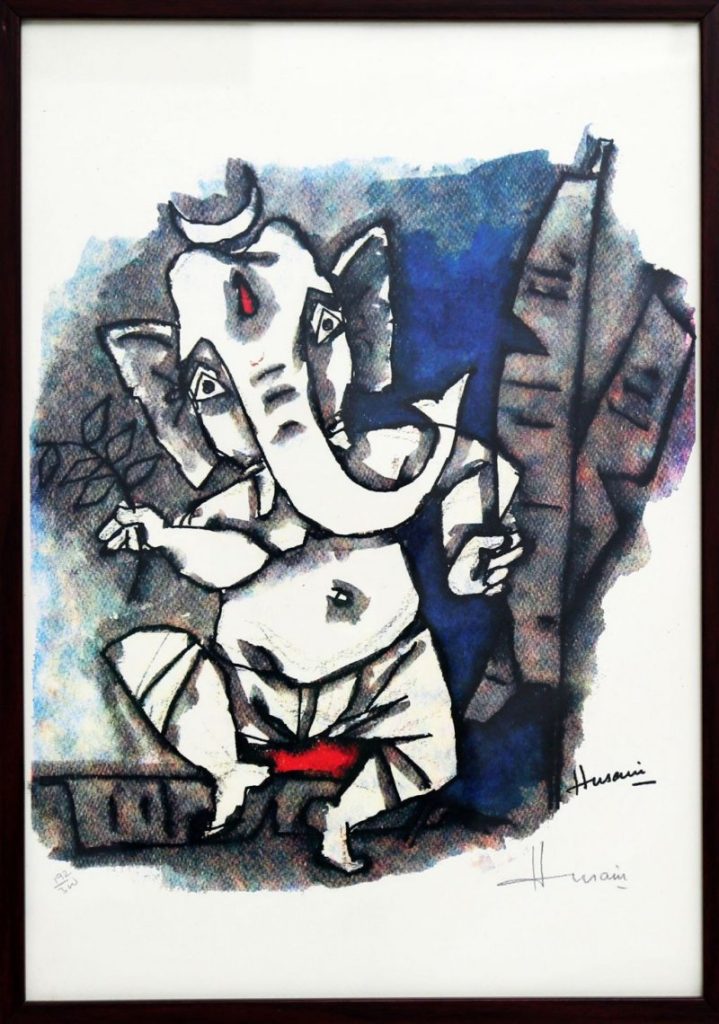 Ashtavinayak Series by M F Husain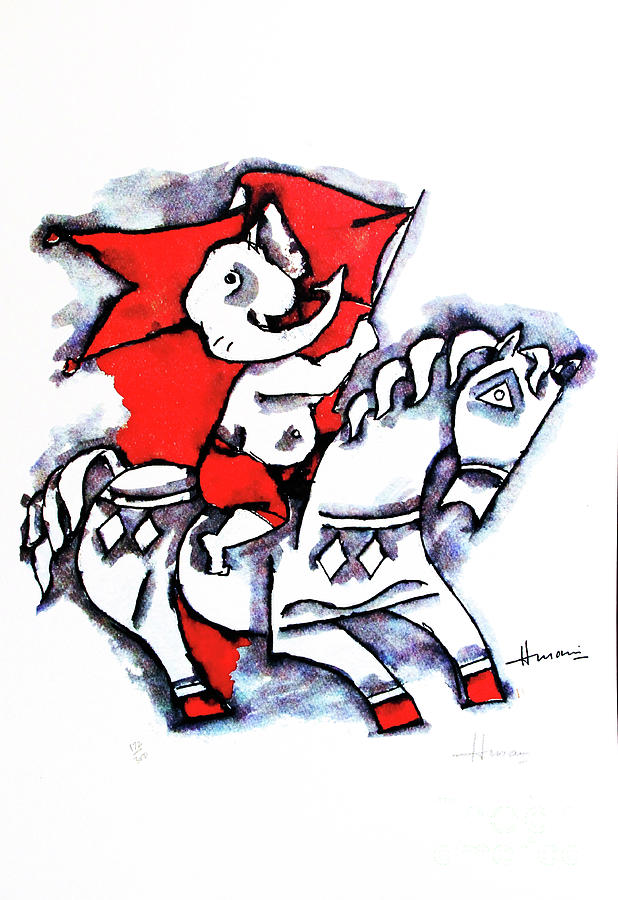 Lalbaugcha Raja by Vivek Panicker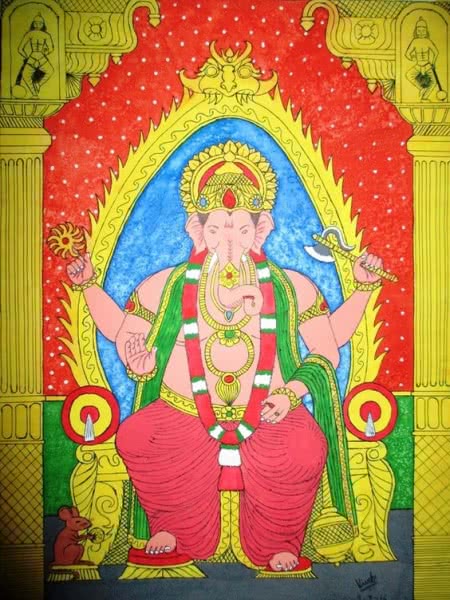 Ganesha by Inithan Ponnuswamy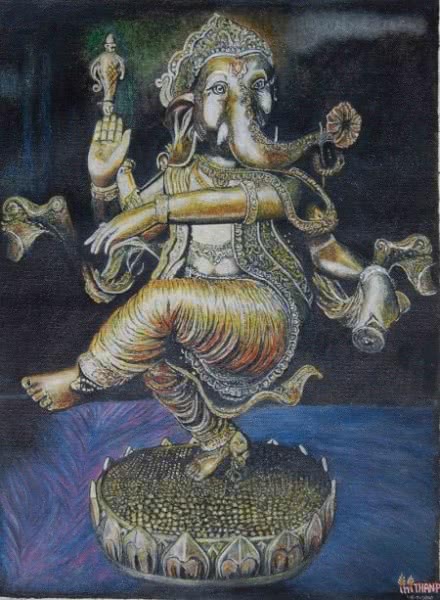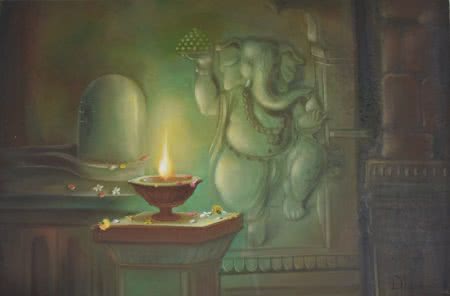 Deva Shree Ganesha by Vikrant Shitole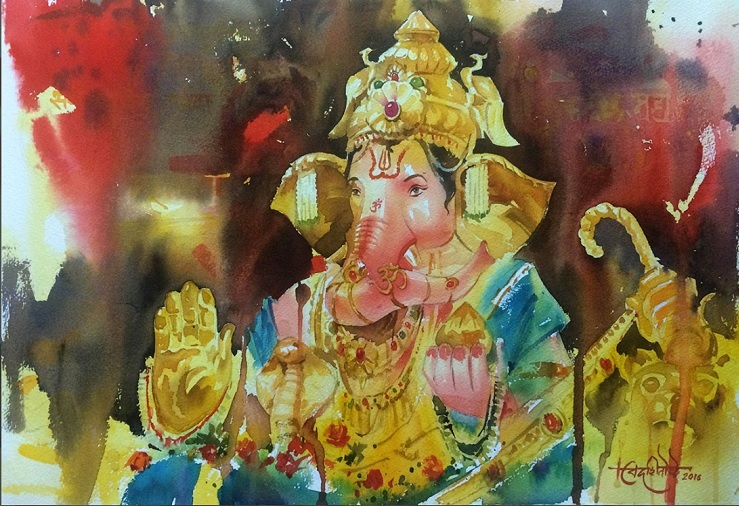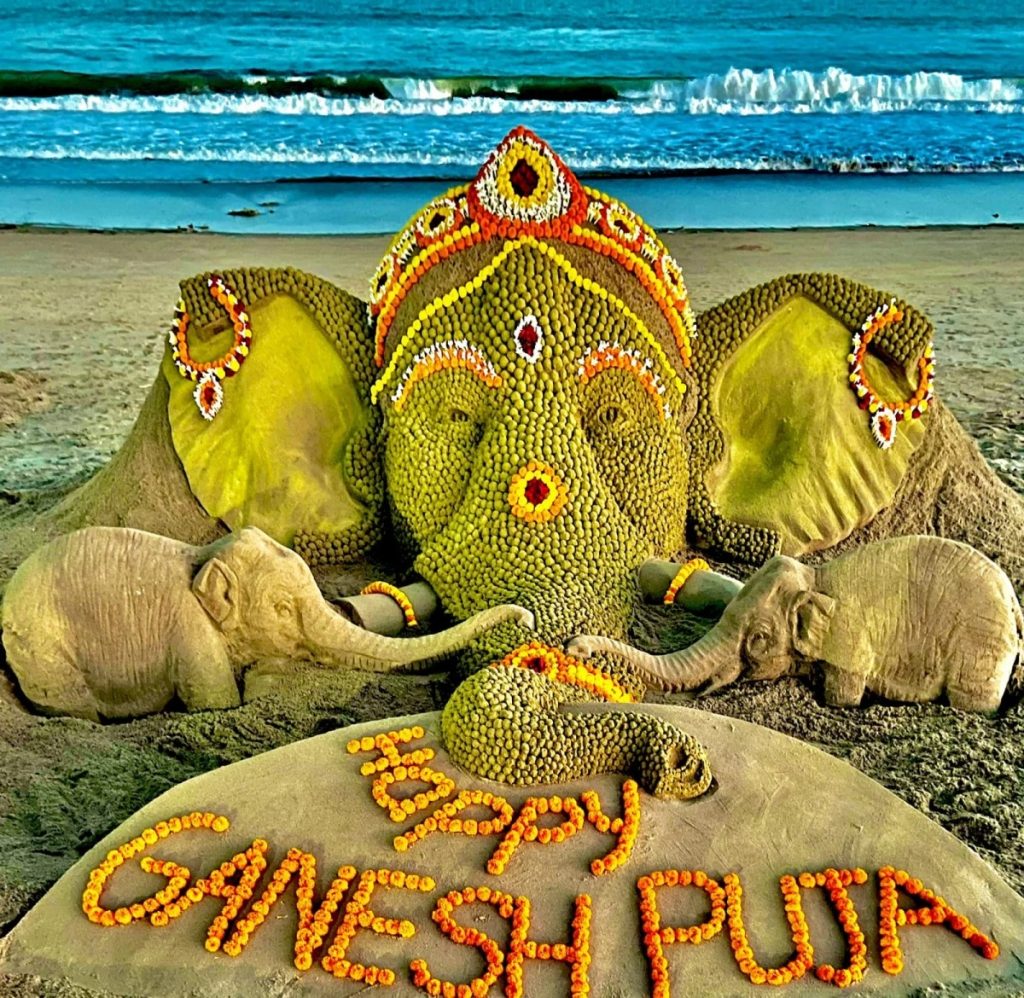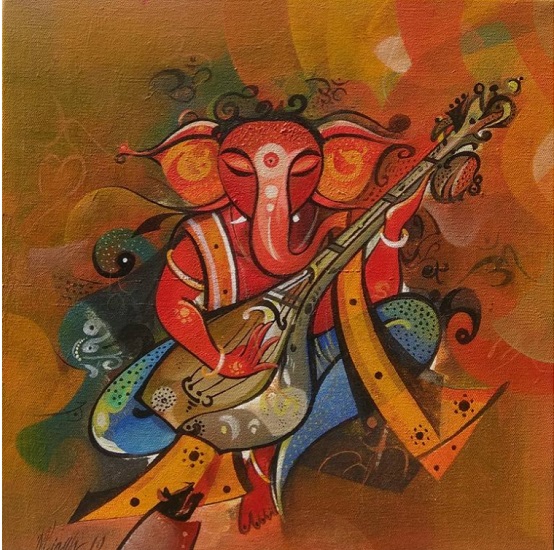 Ganpati Deva by Om Swami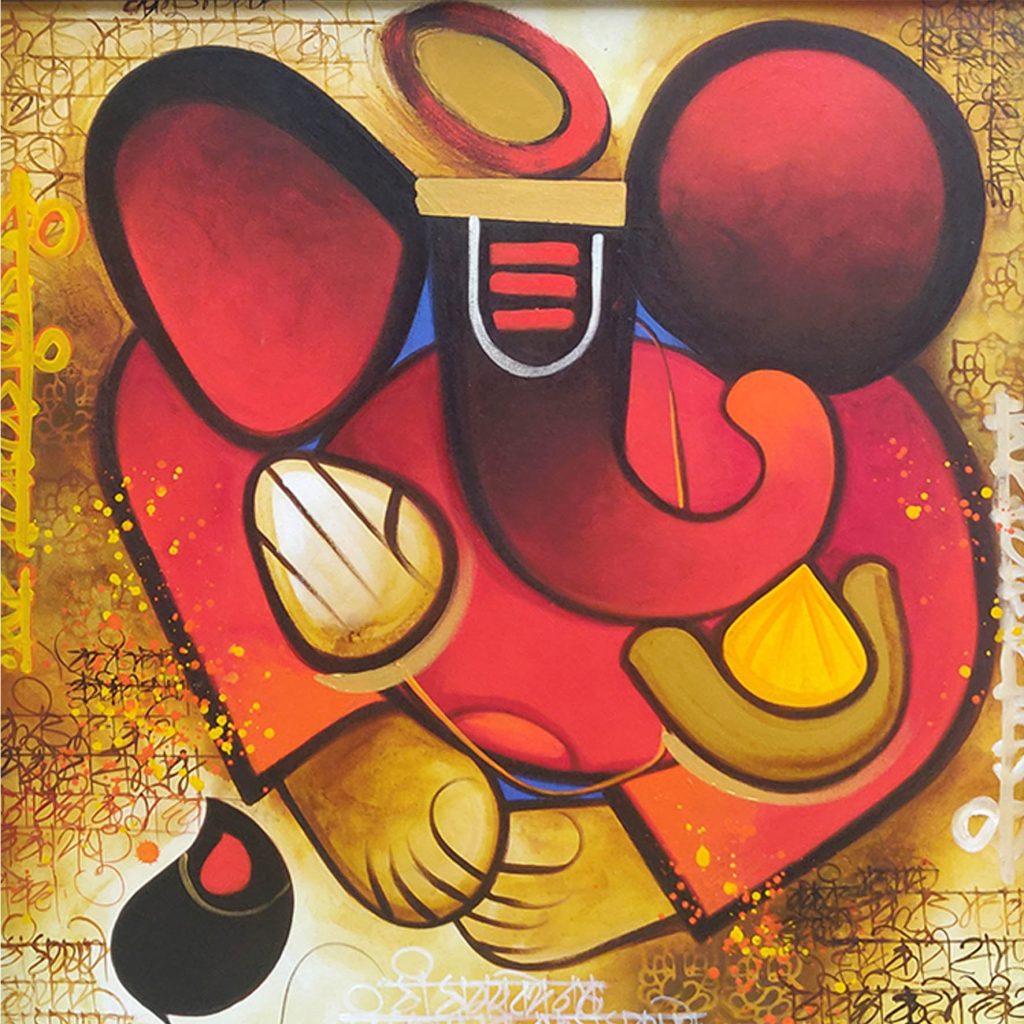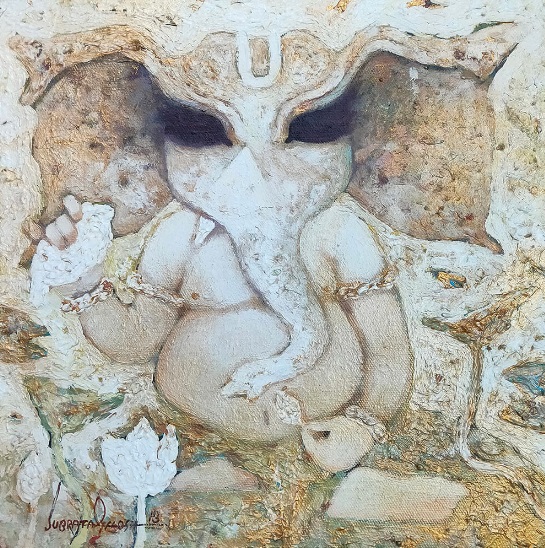 Ganesh by Amit Bhar