A SUMMARY OF THE MOST EXCITING ART NEWS FROM AROUND THE GLOBE
While we focus on Indian art, we can't obviously function in a vacuum. It's a small world and everything is connected, especially on the web. So, let's train our spotlight across the world map to see what's going on — from art trends to socio-political issues to everything that affects the great aesthetic global consciousness. Or, let's just travel the world and have some fun!
Peter Weibel, influential media art theorist and artist, dies at 78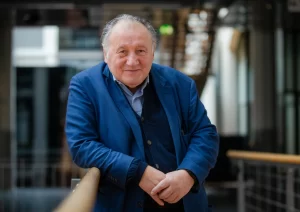 Peter Weibel, an artist, curator, and theorist who worked tirelessly to raise awareness for and historicize media art at a time when few others looked at it seriously, died on March 1 at 78. The ZKM Center for Art and Media, the museum in Karlsruhe, Germany, that Weibel directed starting in 1999, announced his passing on Thursday, saying that he died of a short, serious illness. In its statement, the museum wrote that Weibel "left his mark on the art world with his visionary power, extensive knowledge and courage." Long before NFTs entered the permanent collection galleries of the world's most well-attended museums, Weibel advocated for art made using video, digital technology, the internet, and computers as some of the key documents of our time. His programming for the ZKM reflected this emphasis, with shows that sought to provide a theoretical grounding for art that mystified many traditionally minded viewers. Details on Art News.
Glenstone museum to acquire photographs from The Pilara Foundation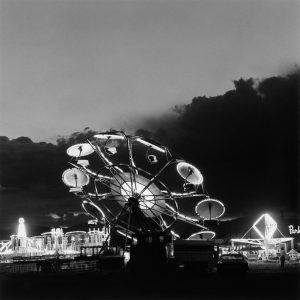 San Francisco-based Andrew and Mary Pilara are selling their celebrated photography collection in preparation for closing their exhibition site, Pier 24 Photography, in July 2025. A selection of 112 photographs from the collection were acquired by Glenstone Museum in Potomac, Md., for an undisclosed amount. And a large quantity of pieces will be auctioned at Sotheby's in a series of sales starting in May, which is expected to bring in more than US$15 million in total. The announcements were made in tandem on Friday. The Pilaras began their collecting journey in this medium in 2003, when they were inspired by a retrospective for the renowned photographer Diane Arbus at the San Francisco Museum of Modern Art. And in two decades, they have assembled approximately 4,000 works, making it one of the most comprehensive photography collections. Read more on Barron's.
Pink Panthers Gang Suspected as TEFAF Diamond Thieves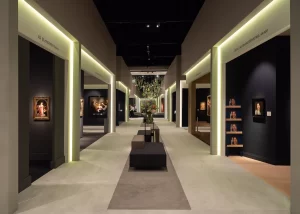 A Balkan gang is suspected of being behind the theft of diamonds at last year's edition of The European Fine Art Fair (TEFAF), the renowned Dutch art fair, the Limburg police department announced Friday. An international consortium of researchers and detectives working on the case believe the theft to be the work of a well known gang based in the Balkans which have been implicated in several heists, police said. The Dutch newspaper De Telegraaf reported that sources close to the investigation say that the gang is the notorious Pink Panthers, who have been responsible for multiple diamond and jewelry heists around the world, including in Dubai, Tokyo, and Greece since 2001. Details on Art News.