A SUMMARY OF THE MOST EXCITING ART NEWS FROM AROUND THE GLOBE
While we focus on Indian art, we can't obviously function in a vacuum. It's a small world and everything is connected, especially on the web. So, let's train our spotlight across the world map to see what's going on — from art trends to socio-political issues to everything that affects the great aesthetic global consciousness. Or, let's just travel the world and have some fun!
Auctions recorded $17.1 bn in sales in 2021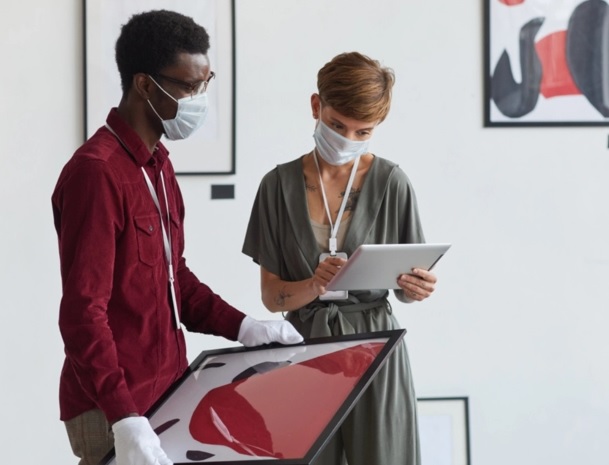 Sales last year marked a 60% increase on 2020, when they were hit by the pandemic | Via ET
Art auctions saw a record year in 2021 with $17.1 billion (15.6 billion euros) in sales as the market continued its rapid growth in Asia and recovered from its coronavirus slump, experts Artprice said this week. The figure marked a 60% increase on 2020, when sales were hit by the initial disruption of the Covid-19 pandemic, and 28-percent compared with 2019, according to the firm's annual report. It was boosted by a number of big-name auctions such as the $45-million Botticelli and $34.9-million Frida Kahlo sales in New York. There was also the landmark moment when digital artist Beeple sold a NFT for $69 million, the third-highest figure ever paid for a living artist. Contemporary art — counted as anything created after 1945 — accounts for a growing share of sales, with 20 percent of the market, up from 3 percent in 2000. The Economic Times tells you lots more.
Rubens' 'Portrait of a Lady' sold for $3.4 million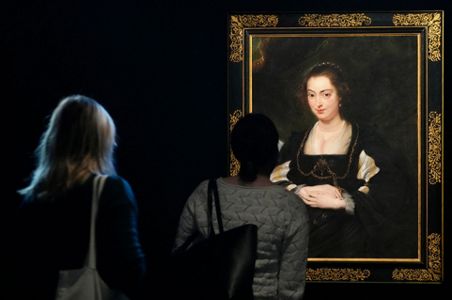 The painting sold for 14.4 million zlotys | AP photo | Via ABC News
Peter Paul Rubens' 17th century masterpiece "Portrait of a Lady" has sold for the equivalent of $3.4 million at a Warsaw auction, becoming the most expensive artwork ever bought on the Polish art market, the auction house said. The painting sold for 14.4 million zlotys, auction fee included, at an Old Masters auction Thursday night at the Desa Unicum. It was the first painting by Rubens ever to appear on the Polish market. It was put on sale by a British citizen. Prior to the auction, the value of the Flemish master's oil-on-canvas portrait of a dark-haired woman in a rich black velvet dress had been estimated at between 18 million and 24 million zlotys ($4.5 million-$6 million). ABC News encapsulates.
Record-breaking Picabia sells for $11 million at Paris auction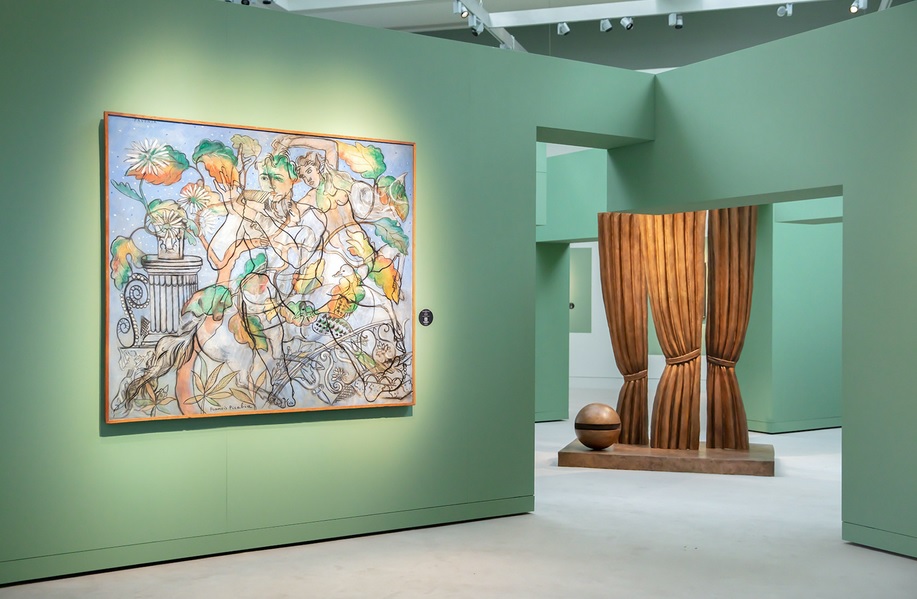 Francis Picabia, Pavonia, 1929 on view at Sotheby's, Paris. SOTHEBY'S / MICHA PATAULT | Via ART News
On Wednesday, Sotheby's staged its first sale dedicated to Surrealist art. Held at the house's Paris headquarters, the sale was a success, bringing in €33 million ($36.7 million) with premium, across 23 lots. The auction saw a near-perfect sell-through rate, with only one lot unsold, and achieved a total hammer price of €27.1 million ($30.1 million). The sale comes as a new level of attention is paid to Surrealism, which will be one of the primary focuses of the 2022 Venice Biennale, scheduled to take place this April in Italy. The top lot was Francis Picabia's Pavonia (1929), a painting from the "Transparencies" series, in dreamlike scenes are populated overlapping outlined bodies of men and women. With premium, the painting made €10 million ($11 million), minting a new auction record for Picabia, whose previous milestone stood at $8.8 million. ART News has all the details.
Curators hope for Banksy popup exhibit to become permanent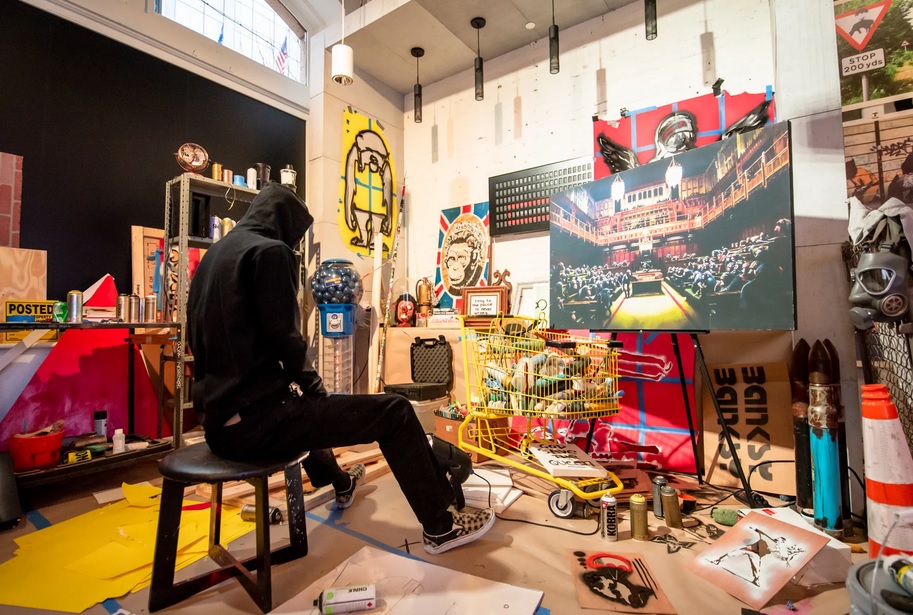 Austin artist Jason Eatherly created a full-sized diorama imagining Bansky's studio at the entrance of the exhibition. ATMOSPHERE | Via USA Today
During South By Southwest March 11-19 in Austin, Texas, streaming TV company Atmosphere created a pop-up art exhibition devoted to the work of British street artist Banksy. And now, Atmosphere co-founders and brothers John and Leo Resig hope to create a permanent Banksy museum in Austin. During the COVID shutdown, the Resigs decided a way to diversify assets was to invest in art. "We can't hang a Bitcoin on the wall and enjoy it," Leo and John Resig said, adding, "This exhibit is literally the beginning of a larger exhibit that we want to do here in Austin. We want to make an impact on the cultural community." USA Today reports.