Tsuktiben Jamir
The Japan Cultural Promotion Project based in Chou Ward, Tokyo, was established in the year 2020 in order to build and establish a new mechanism for sustainable growth of Japanese culture. In recent news, the JCPP launched "GREEN PHEASANT" in April 2023, an online platform for the purpose of showcasing and selling specially curated artworks, crafts, and collectibles that merge the Japanese culture with modern technology, shifting the gear on the development of artistic traditions. The aim of JCPP is basically to foster good relations among various associations, companies, and governments in an effort to establish a long-term framework for the creation of cutting-edge contemporary art and technology that incorporate traditional Japanese culture while strengthening future traditions. At the same time, it seeks to promote and expose emerging artists from Japan to the rest of the world.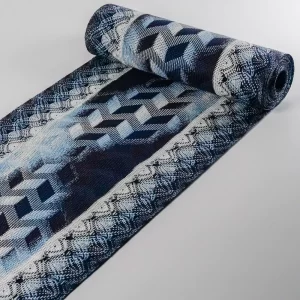 This commercial website deals in products made by artists, artisans, and manufacturers chosen by the "Japan Wabunka Grand Prix" (JWGP). The "JWGP" is an event organised by the Japan Cultural Promotion Project (JCPP) with the goal of bringing together products that combine cutting-edge technology and culture. With items exhibiting Japanese aesthetics, this project is expected to represent the future of Japanese tradition. The brilliance of each of these goods is a result of the widespread use of traditional Japanese techniques. JWGP is hosted to honour the best works of art and other products that Japan has to offer the rest of the world. It is aimed towards domestic businesses, organisations, as well as individuals, regardless of nationality or place of residence.
Green Pheasant writes on their website, "The profit made from the Green Pheasant's sales will provide opportunities to outstanding Japanese works, artists, artisans, and manufacturers in order to secure, protect and continue the proliferation of Japan's traditional techniques."
Along with the artworks of the artists chosen at the Japan Wabunka Grand Prix, the press release mentioned that "the lineup will include art pieces by previous award-winning artists" as well.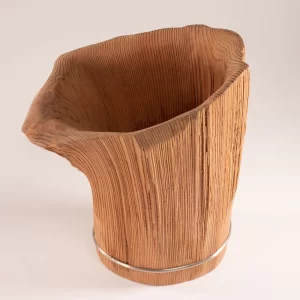 Japan is no stranger to the world of technology; the fusion of culture and technology is sure to create art pieces that are unique in all the senses of the world while embracing the beautiful culture of Japan. For instance, we see a piece called 'Yorishiro' for sale at the Green Pheasant website; the piece highlights the natural forms that breaking wood produces. With just a little shaving, the split wood shape was transformed into an artistic creation.
"Yorishiro" refers to a place or thing in which a deity dwells. In the past, people cherished natural formations such as trees and rocks with a sense of awe and reverence."