A SUMMARY OF THE MOST EXCITING ART NEWS FROM AROUND THE GLOBE
While we focus on Indian art, we can't obviously function in a vacuum. It's a small world and everything is connected, especially on the web. So, let's train our spotlight across the world map to see what's going on — from art trends to socio-political issues to everything that affects the great aesthetic global consciousness. Or, let's just travel the world and have some fun!
Canada becomes an art destination through art Toronto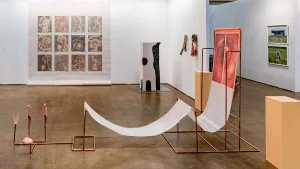 By the time Art Toronto comes around in late October, art fair hoppers will have have traveled throughout Europe and will be planning their Miami itineraries. One might ask why a Canadian stop is needed in an already jam-packed art fair schedule? For one, Art Toronto is home to over 100 galleries, ranging from the best in Canada to some of the hottest names in the international market. Galleries like Patel Brown (Toronto), Cooper Cole (Toronto), Daniel Faria (Toronto), Night Gallery (Los Angeles), Catriona Jeffries (Vancouver), Galerie Hugues Charbonneau (Montreal), Royale Projects (Los Angeles), Fazakas Gallery (Vancouver), Pangée (Montreal), and Galerie Pici (Seoul), along with many others, are participating in Art Toronto this year, and will test collectors' appetite for up-and-coming talent. During Art Toronto's 24-year history, collectors have purchased work by Tau Lewis, Sara Cwynar, Manuel Mathieu, Shannon Bool, June Clark, Wanda Koop, Dominique Fung, and many others—all at pre-market prices. Details on Art News.
Website claiming to be affiliated with Art Basel gets cease and desist letter from fair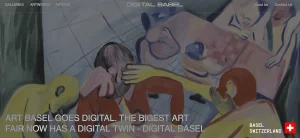 An online platform called Digital Basel has been presenting itself as being affiliated with Art Basel, the world's leading fair for modern and contemporary art. Art Basel has responded with a cease-and-desist letter and has accused Digital Basel of copyright infringement. In the letter sent Tuesday that was obtained by ARTnews, Art Basel said that Digital Basel "bills itself as the digital extension of Art Basel, features numerous Art Basel exhibitors alongside their artists and allegedly offers digital reproductions or NFTs of original artworks. We would like to clarify that this platform is in no way connected to or endorsed by Art Basel, and that this is a clear case of brand infringement." According to Digital Basel's website, it is "a new platform for curated digital art distribution with the opportunity to showcase artists and their work in a digital dimension." Read more on Art News.
Gucci collaborates with bored ape Yacht club company yuga labs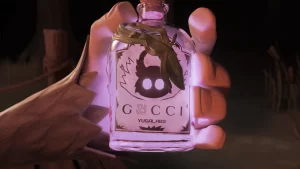 Gucci and Yuga Labs, the company behind the Bored Ape Yacht Collection, announced a collaboration on Monday. "Continuing to explore the Metaverse, the House comes together with @yugalabs," Gucci Tweeted out. "Stay tuned as a new narrative takes shape, blurring the boundaries between the physical and digital." Though there aren't many details yet,Business of Fashion reported that the two companies have signed a multi-year partnership that will involved Gucci creating clothing for Yuga Labs's metaverse project, the Otherside, and in 10KTF, an NFT collection created by Beeple and bought by Yuga Labs. "We are excited to unveil this multifaceted partnership with Yuga Labs, a leader and creative pioneer in web3," Robert Triefus, Gucci's senior executive vice president, corporate and brand strategy, and chief executive of Gucci Vault & Metaverse Ventures, said in a statement toBoF. "This will give us an active role in Otherside and 10KTF's continuing narrative, unfolding in multiple forms." Details on Decrypt