A SUMMARY OF THE MOST EXCITING ART NEWS FROM AROUND THE GLOBE
While we focus on Indian art, we can't obviously function in a vacuum. It's a small world and everything is connected, especially on the web. So, let's train our spotlight across the world map to see what's going on — from art trends to socio-political issues to everything that affects the great aesthetic global consciousness. Or, let's just travel the world and have some fun!
Sotheby's sells CryptoPunk 'Alien' NFT for $11.8 mn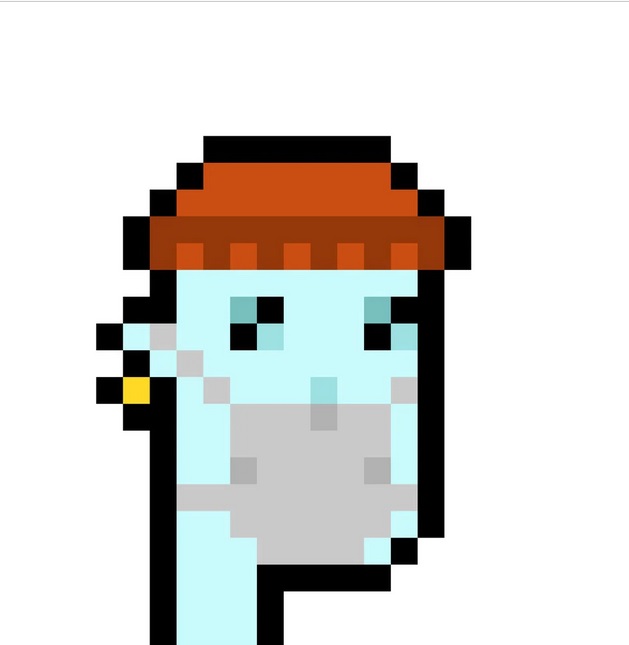 Last week, an NFT (non-fungible token) of digital artwork "CryptoPunk #7523" sold for $11.8 million via auction house Sotheby's. The CryptoPunk (a set of 10,000-pixel art characters made by Larva Labs in 2017) that got sold is of a sought-after alien variety with blue-green skin and a medical mask. The online auction — "Natively Digital: A Curated NFT Sale" — fetched a total of $17.1m across works by 27 digital artists. Although the sale was an online auction, the works were displayed on screens in Sotheby's exhibitions in New York, London and Hong Kong. Sotheby's also opened its first-ever virtual gallery.  Al Jazeera reports.
Verdict's out: That's not THE Mona Lisa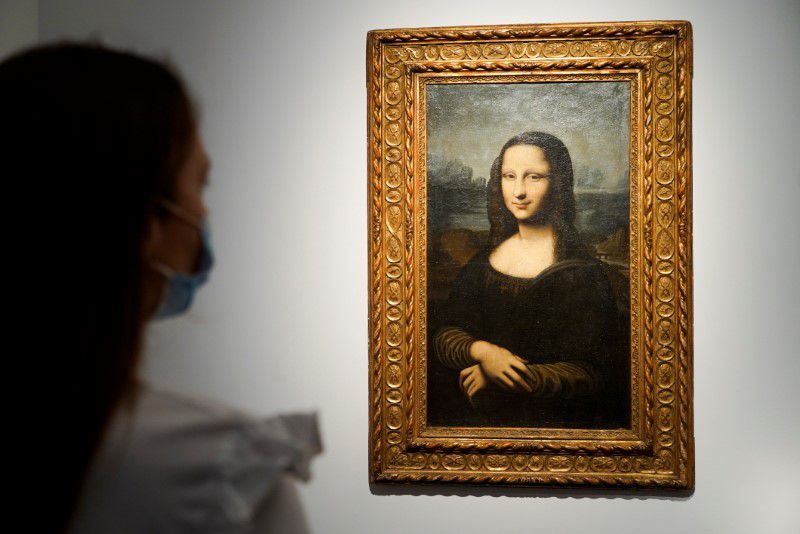 Christie's auction house has put the 'Hekking Mona Lisa' up for sale, hoping to finally dispel the story put out by Raymond Hekking for decades, trying to convince the world that the Mona Lisa painting he bought from a French antique shop in 1953 was the real thing and the one in the Louvre Museum was a fake. Hekking's argument was that the original painting was never returned after an early 20th century theft, ending up in the shop in the village of Magagnosc in his native Provence while the gallery in the French capital was duped by a copy. Reuters tells you more.
Optical illusion lets you interact with Eiffel Tower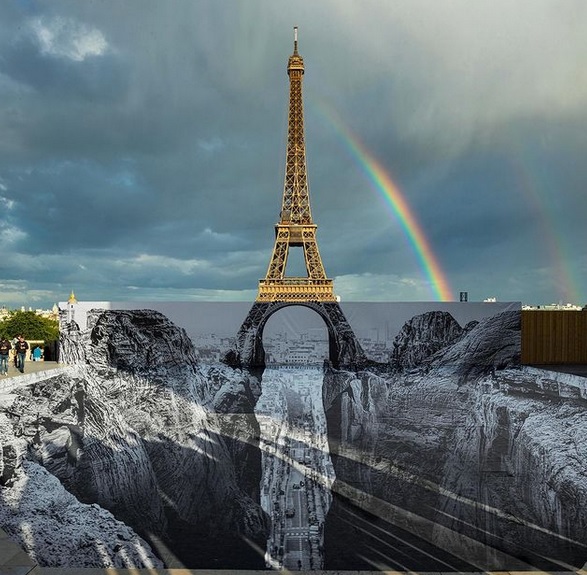 After his illusory and larger-than-life art at the façade of the Palazzo Strozzi in Florence, French street artist and photographer JR has returned home for another mind-boggling illusion. This is in the form of a massive trompe-l'oeil installation in front of the Eiffel Tower, which gives the effect that a canyon is opening up between the legs of the French landmark. JR chose this popular location so that people could interact with the piece in fun and interesting ways — and there are already plenty of examples of this cropping up on Instagram and beyond. My Modern Met takes a look.
Previously-unseen Basquiat artworks are set to go on display in New York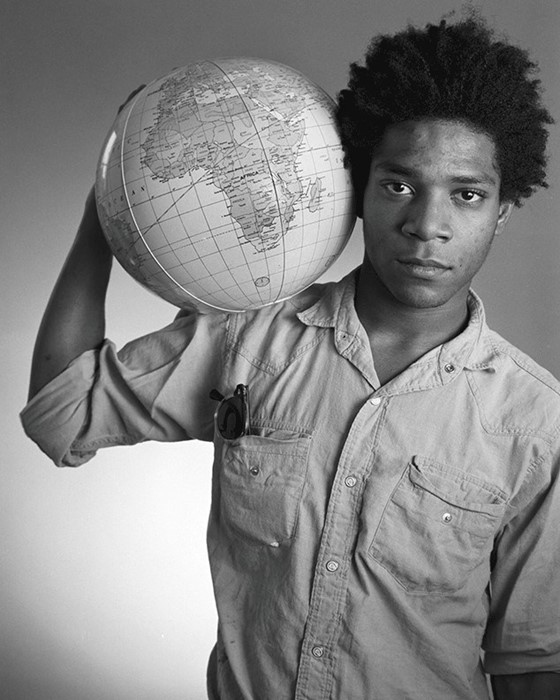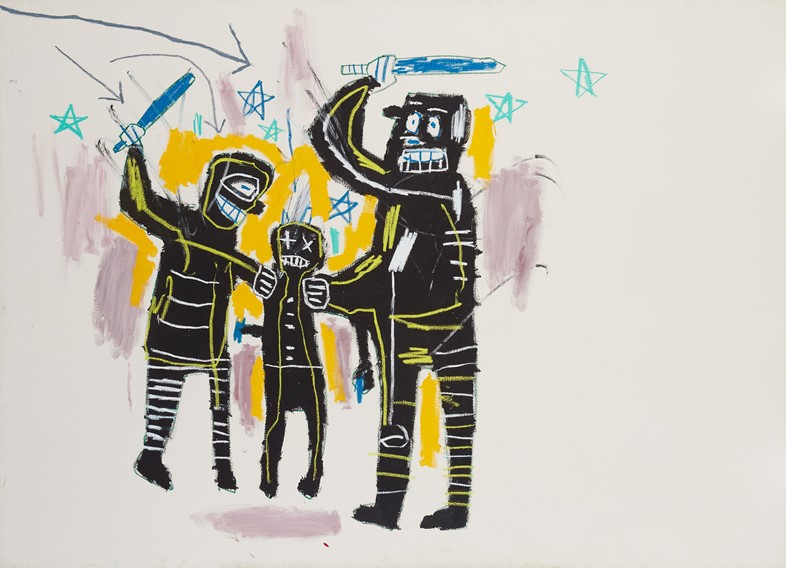 Courtesy of Jean-Michel Basquiat's family, over 200 never-before-seen and rarely shown artworks of the artist will go on display in early spring next year, as part of an exhibition at New York's Starrett-Lehigh Building. Since his death in 1988, despite a series of high-profile exhibitions and virtual shows, this will be the first ever show organised by his family. The Jean-Michel Basquiat Estate also recently stepped in to forbid the sale of a controversial NFT, which would have granted the buyer permission to destroy the original artwork (1986's Free Comb with Pagoda). Dazed has the story.
8 breakout artist moments this spring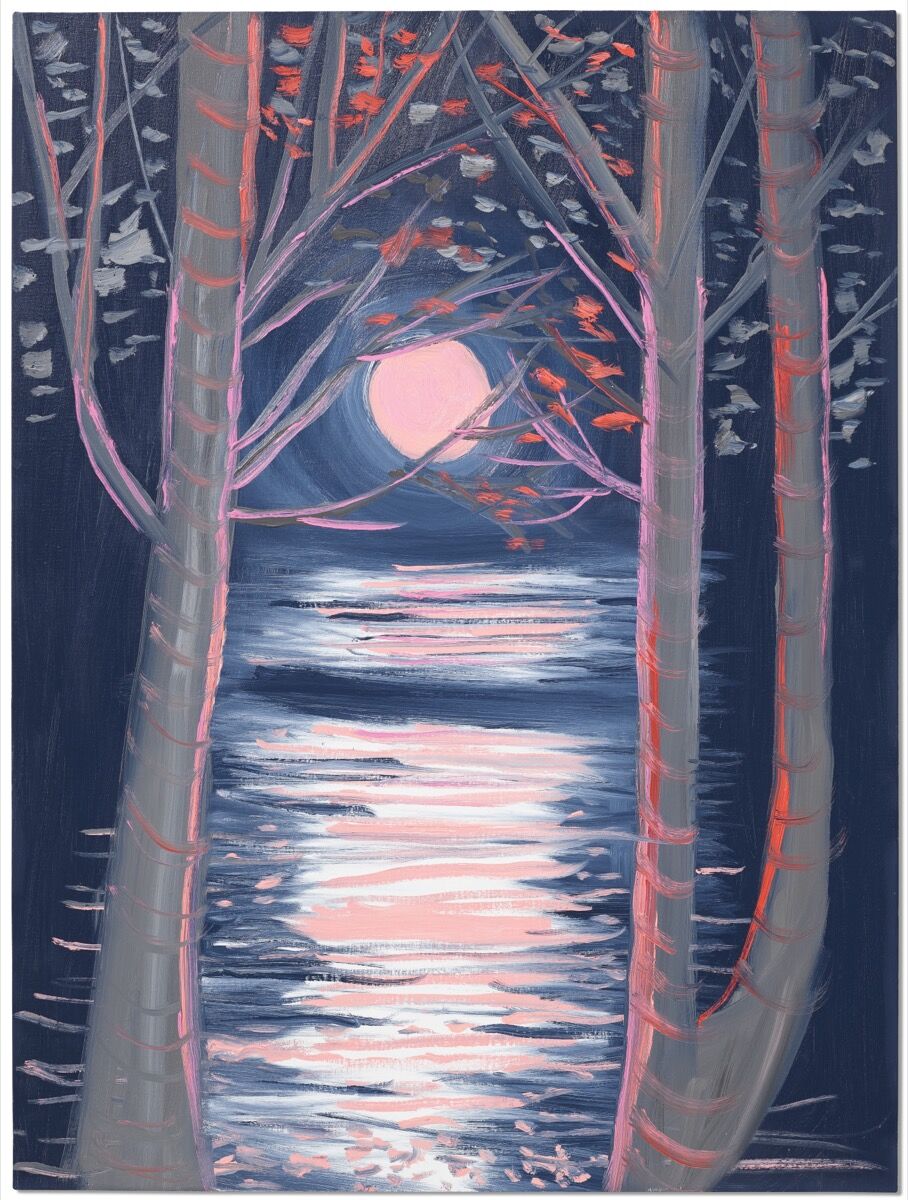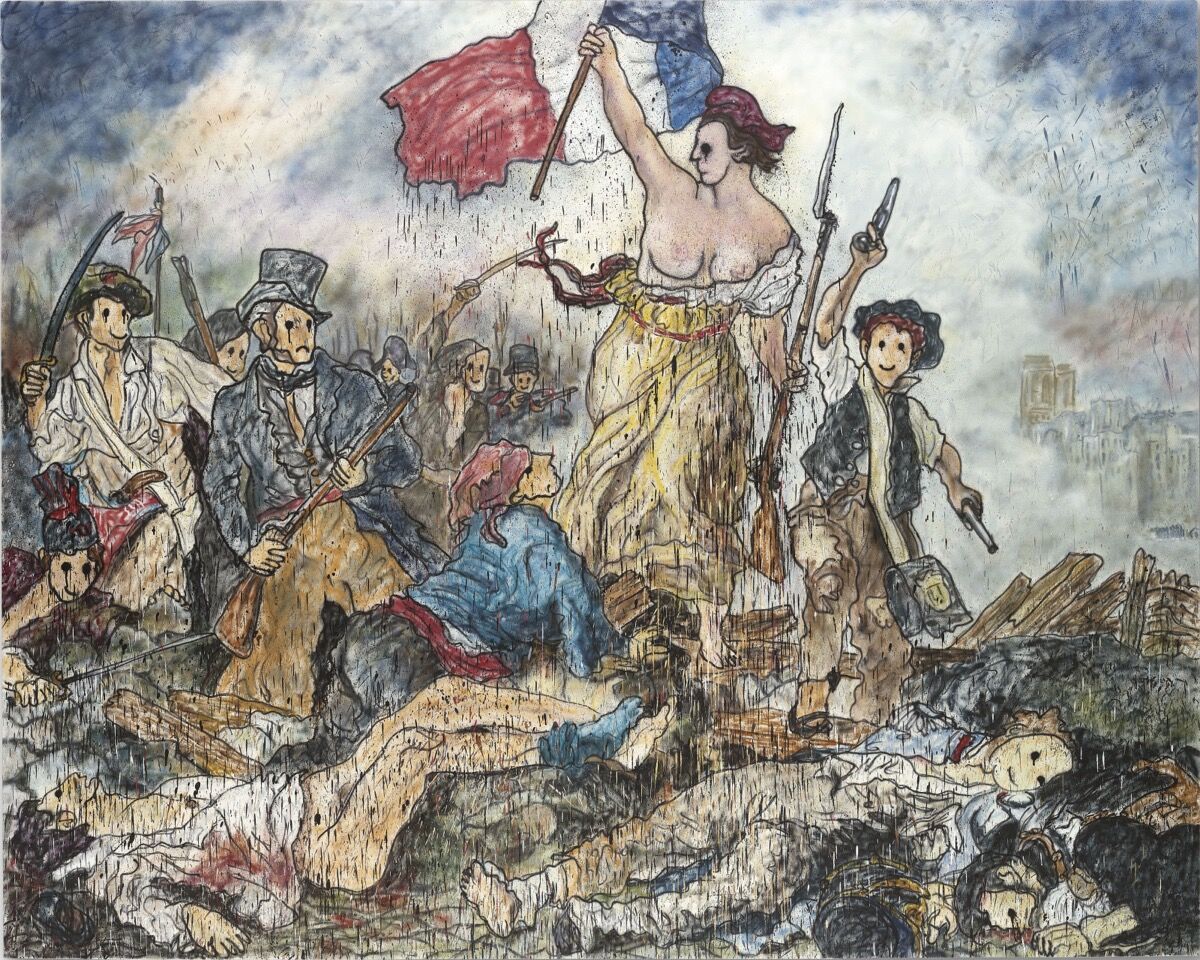 Both Christie's and Sotheby's held major sales in New York and Hong Kong in late April and throughout the month of May; Phillips is set to follow suit in June. Turns out, collectors in Asia have made the HK sales quite exceptional, and a few artists in this sphere had breakout moments this season. The abstract compositions of Indonesian artist Christine Ay Tjoe, for instance, noted a markup in pricing; New York–based painter Ann Craven saw a significant rise in demand for her work; and Japan's MADSAKI smashed his previous auction record. Artsy breaks down all the details.