A summary of more exciting art news worldwide
While we focus on Indian art, we can't obviously function in a vacuum. It's a small world and everything is connected, especially on the web. So, let's train our spotlight across the world map to see what's going on — from art trends to socio-political issues to everything that affects the great aesthetic global consciousness. Or, let's just travel the world and have some fun!
Lockdown opportunity
The coronavirus pandemic brought the world to a great grinding halt. This, however, also brought a golden opportunity to the iconic Louvre Museum in Paris, France, to restore its massive range of artworks, spruce up the galleries and renovate the building, thanks to being closed for months amid multiple lockdowns. South China Morning Post captures this glimpse.
Landmark auction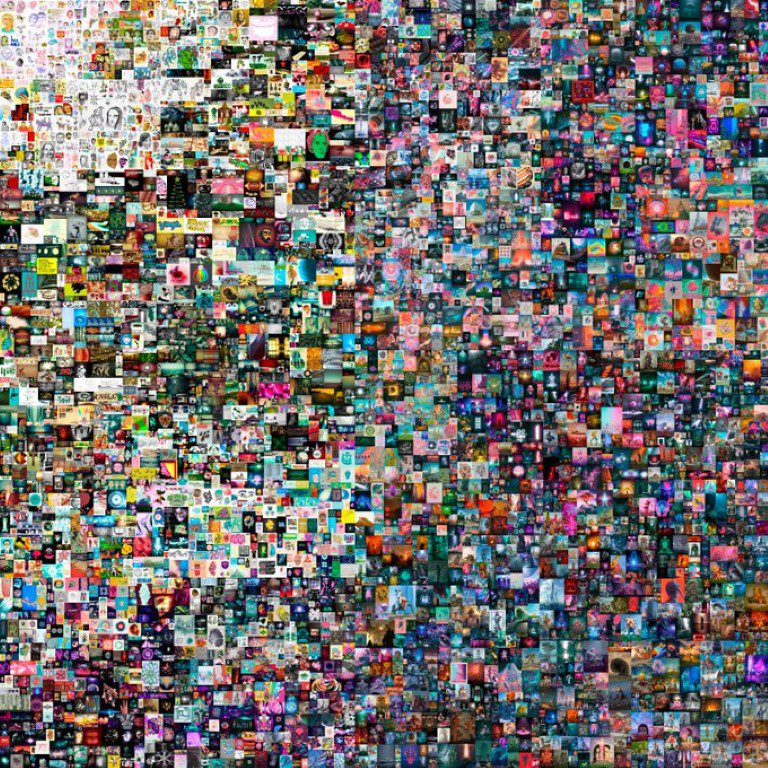 For the first time ever, the famed Christie's auction house will auction off a purely digital artwork — 'Everydays – The First 5000 Days' by American digital artist @Beeple, will start at $100 later this month. On Tuesday, Christie's declared this landmark moment, explaining that the price is starting low since this venture is so utterly new for the establishment. The auction comes at a time of rapid expansion of the digital art market, and the artwork carries what is known as a non-fungible token (NFT) — a unique digital token encrypted with the artist's signature, verifying the work's ownership and authenticity, and permanently attached to the piece. Al Jazeera elaborates.
In the month of love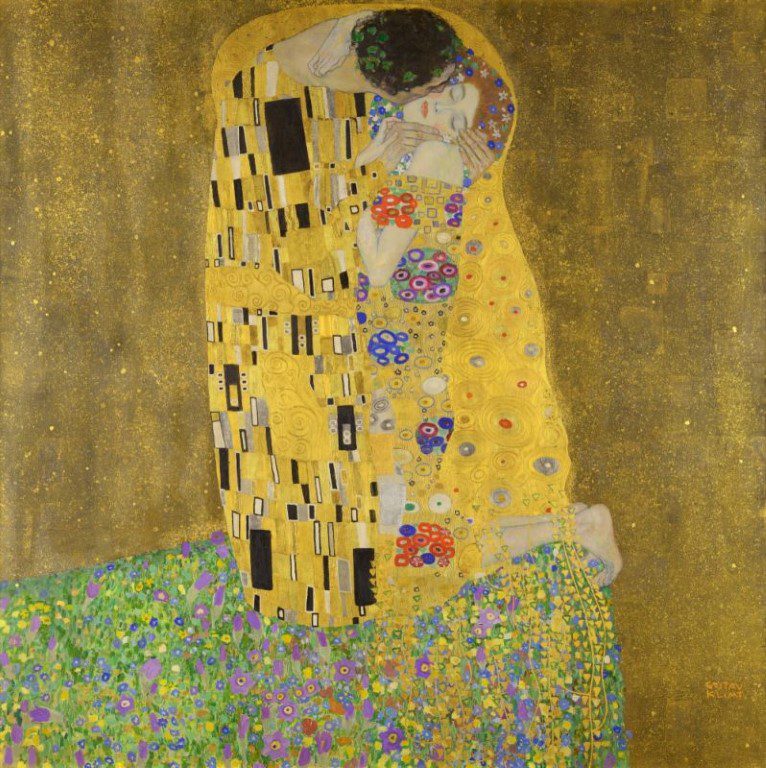 What could be more of celebration of love and the joyous loss of self in the moment of passion, than Austrian artist Gustav Klimt's most famous painting — The Kiss. It is a timeless Valentine, according to this writer, who writes about its many, un-thought-of nuances, and its never-ending glorious expression of a universal emotion in a layered reading. Medium waxes eloquent.
Appropriating Banksy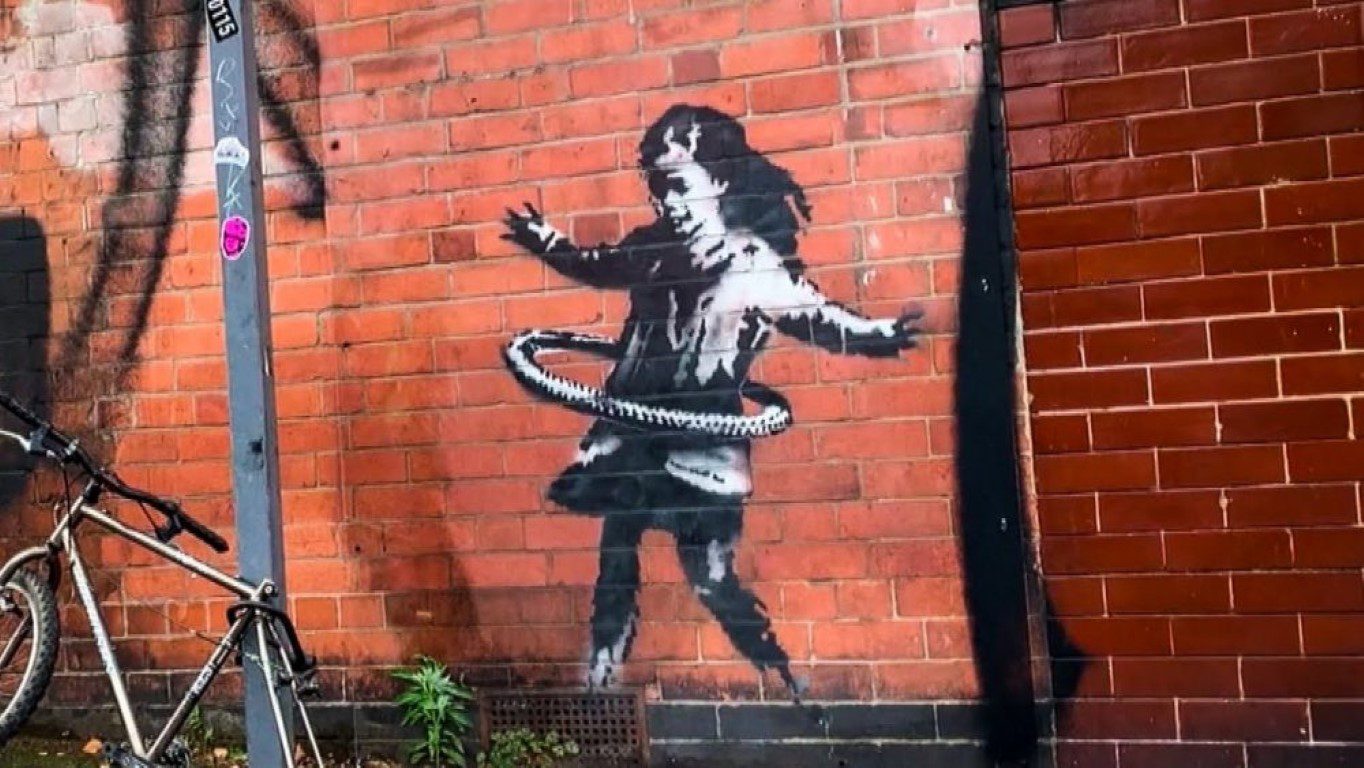 In a significant piece of news for rebel artists, a Banksy mural was removed by a specialised company from a Nottingham wall and sold to an Essex gallery in the UK just this week. Local people expressed disappointment after the artwork of a girl hula-hooping with a bicycle tyre disappeared from their environs, and was later revealed as bought for a neat six-figure sum. The owner of the building on which the mural appeared claimed he tried to donate it locally but didn't succeed, and said he would donate the proceeds privately. The buyer claimed he plans to exhibit it later this year. The Guardian reports.
The feline fix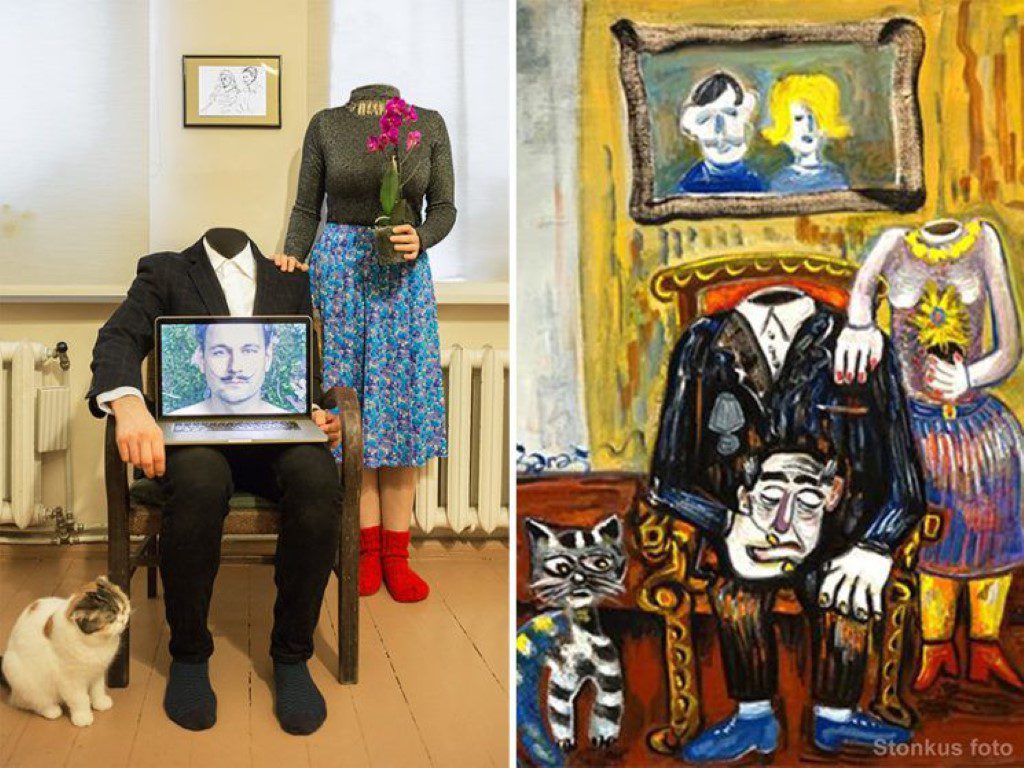 But no real newsreel is quite over without a celebration of internet cats, is it? Catering to just that, Lithuanian photographer Justinas Stonkus came up with a series of photographs with his girlfriend and two cats, recapturing some of the most iconic paintings of all time — all during the peak of the Covid-19 pandemic. From 'Family Portrait' by Anatolijus Michailovas-Klošaras to Marc Chagall's 'Over Vitebsk', Will Barnet's 'Woman Reading', Tsukioka Yoshitoshi's 'Teasing The Cat' and even 'Diego On My Mind' by Frida Kahlo, Justinas has done it all. DIY Photography zooms in.