Abir Pothi celebrates yet another exciting cusp for a dynamic pioneer, who has helmed both the figurative and the feminine in Indian art — Anjolie Ela Menon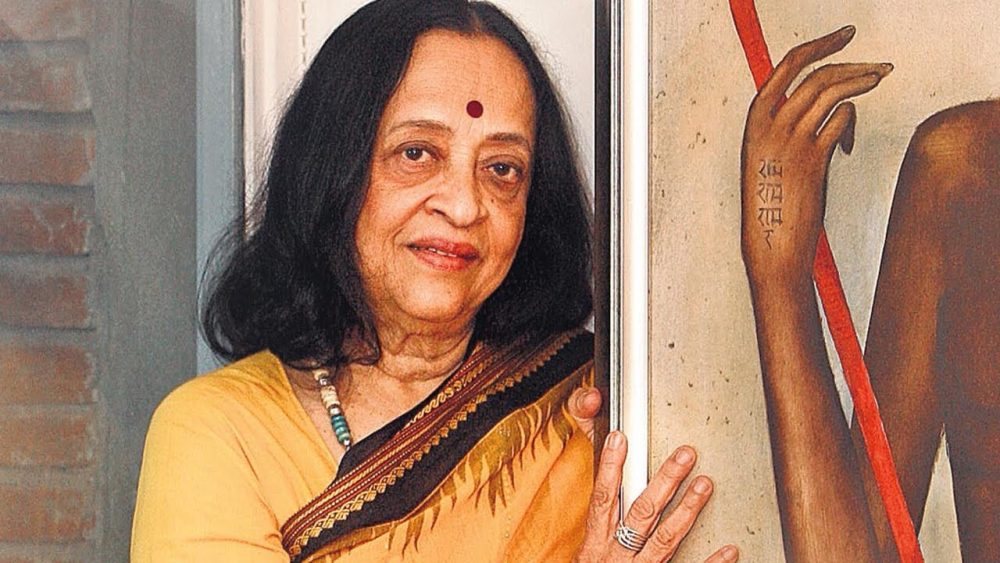 She celebrated her 81st birthday on July 17, 2021, just 10 days ago, and already, she is poised to feature a solo show at the well-known New York-based AICON Gallery — although remotely, given the ongoing Covid-19 pandemic around us, travel restrictions and her seniority of age. Anjolie Ela Menon is homebound in Delhi at the moment, but her art — which she has made for over 6.5 decades now — continues to travel the world. One month from her birthday, her upcoming exhibit opens on August 19 and goes on for a month till September 18 this year.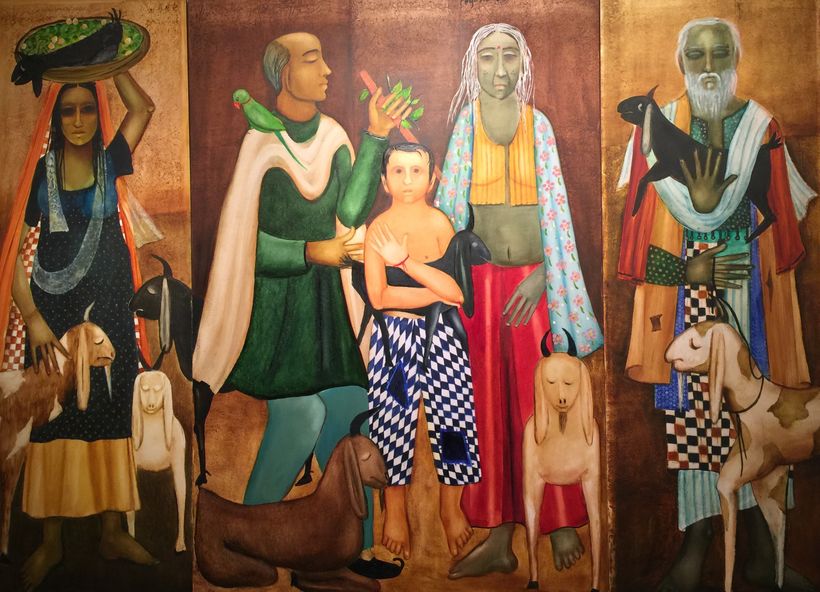 According to reports, she has remained active throughout the lockdown of the last 1.5 years, with wonderful vision that has translated into a new Goat and Shepherd series — "an ode to Nizamuddin in its pre-pandemic days", dedicated to the quarter of the capital where both her home and studio are located. There is a medieval, biblical tone in these artworks — but Menon is an artist who is famously difficult to compartmentalize. Both iconic and iconoclastic, she has constantly reinvented herself over the years, quoting that that "dissatisfaction is the source of growth", although she is famed as a pioneering figurative painter.
At the same time, it is interesting to note that Menon's studies in Paris in the 1960s exposed her to medieval Christian iconography, particularly Byzantine art, which reflects in the austerity and coloration of many of her artworks even today.
Menon was born of mixed Bengali and American parentage — by 15, she had already manifested her artistic instincts and sold a couple of paintings. By 18, she held a solo exhibition with 53 paintings of a variety of styles. She briefly studied at the Sir JJ Institute of Applied Art, Mumbai, where she is said to have felt "stifled". Menon moved on to Miranda House — but in the pursuit of her art, she soon obtained a French Government scholarship to study at the École des Beaux-Arts in Paris from 1959 to 1961 at the age of 20. Here, she absorbed many characteristics of early Christian art, but rebellious as ever, embraced the female nude as a frequent subject, resulting in what critics call "a dynamic relationship of the erotic and the melancholy". Her art also carries the somberness of tragedy somewhere within.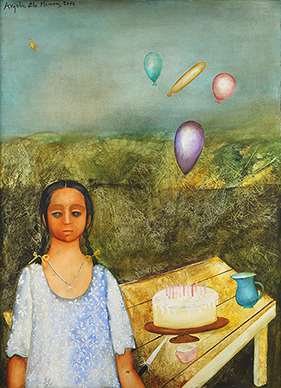 Among artists, Menon is said to have been inspired by a range, from Vincent van Gogh, the Expressionists, Amedeo Modigliani, Amrita Sher-Gil, and MF Husain. Over the years, her sudden and innovative stance against artistic clichés and putting art on a pedestal has been quite awe-worthy — for instance, in 1992, she staged an exhibit of furniture, including chairs, trunks and cupboards, all painted with images from her own paintings for "radical recontextualization."
Menon's cited preferred medium is oil on masonite, although she has also worked in other media, including Murano glass, computer graphics and water colour. Today, this leading contemporary artist's works are in several major private and corporate collections, including the NGMA, Chandigarh Museum and Peabody Essex Museum. She has had innumerable solo and group shows across Europe, America, the South Asian subcontinent and the former USSR. Her prolific output has resulted in her being known for murals as well, and she created maquettes of the large panels hung at Mumbai international airport in collaboration with renowned late photographer Robyn Beeche.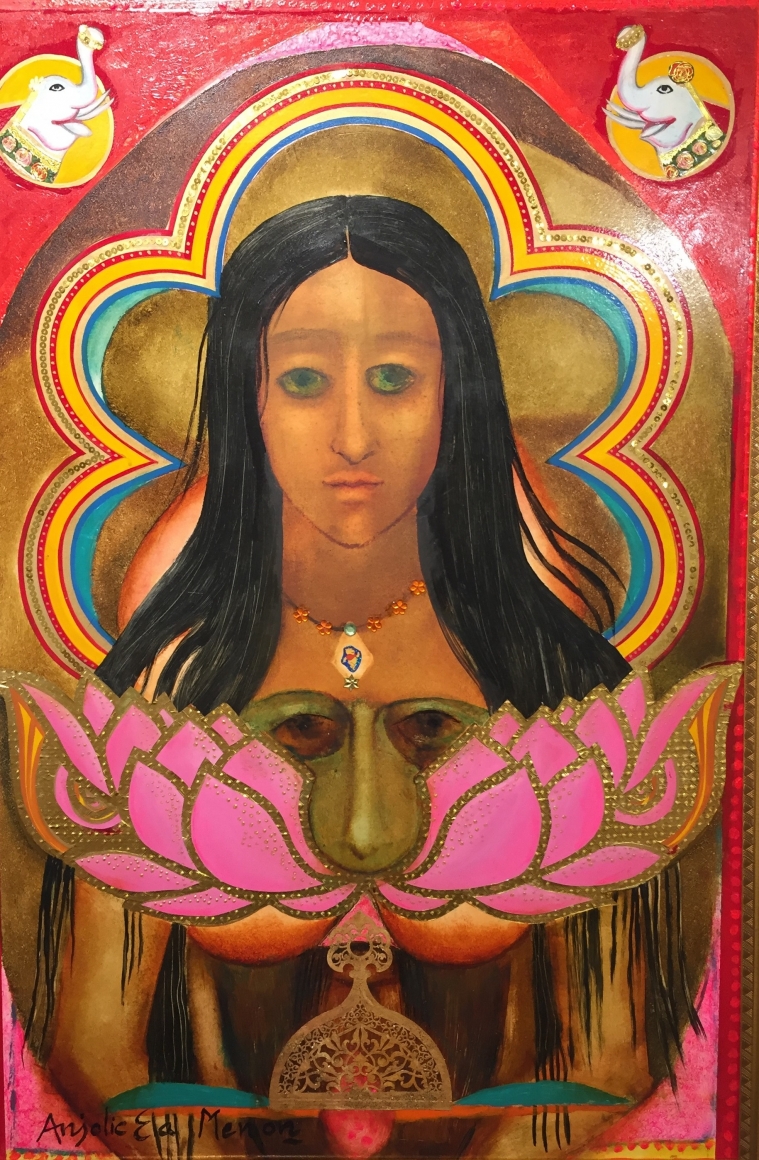 In 2000, Menon was awarded the Padma Shri, one of India's highest civilian honours, by the Government of India; in 2007, she also received a cherished Chevalier dans l'Ordre des Arts et des Lettres' from the French government.