NOVEMBER 22, ON THIS DAY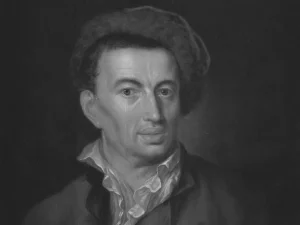 Ignaz Gunther was a German woodcarver and sculptor who produced work in the Bavarian Rococo style. His elongated shapes and pastel polychromy mix the vivacity of Bavarian folk art with the elegance of Vienna. His frequently ecstatic figures are defined stylistically by graceful motions, extended proportions, and the angular arrangement of their clothing or drapery folds. His work in churches, particularly his altars, is what most people remember him for.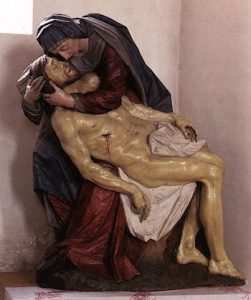 Franz Ignaz Gunther was born On November 22, 1725 in Altmannstein, a town close to Ingolstadt. Probably with his father, Gunther began his early studies in sculpture. He was instructed by Straub, the electoral court's sculptor, but he always went his own way. During his apprenticeship at home in the rural area of Altmannstein, he was able to create popular piety and rural Catholicism as forms of portraying southern German culture. Gunther embarked on his voyage as a journeyman in 1750, first travelling to Salzburg and then to Mannheim. There, he worked under Paul Egell, a dramatic artist whose dramatic style he greatly liked. Then, in early 1753, Gunther enrolled at the Vienna Academy, where he won first prize in November. The majority of his work was made of wood that other people polychromed. The Annunciation and Pieta in the abbey church in Weyarn, Bavaria; the statues in the church in Rott-am-Inn, Bavaria; the renowned Guardian Angel in the Burgersaal, Munich; and the Pietà in the burial chapel in Nenningen, Bavaria are among his finest sculptures.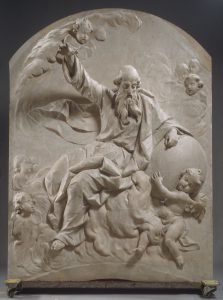 The polychrome Guardian Angel that Gunther created for the Burgersaal in Munich is undoubtedly his best and most well-known creation. The angel shows a tribute to Georg Raphael Donner's resurrection of mannerist canons of form, derived from the study of late Renaissance sculpture, which Gunther had absorbed during his student days at the academy in Vienna. By contrast with the endearingly realistic young Bavarian child it is holding by the hand, it exudes an extended, supernatural elegance.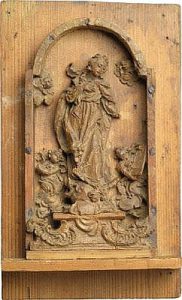 Numerous wood carvings by Gunther demonstrate influences from the mannerist and rococo movements. His graceful figures are exaggerated to the point of distortion, and the wood is vividly painted, as in his pieces for the church at Rott-am-Inn, Bavaria. A dramatic interpretation of the topic with some childlike elements is the highly emotional Pietà at Weyarn, which is likewise made of polychromed wood. Other artwork at Weyarn includes a statue of the Immaculate Conception, a Mater Dolorosa, a few saints, and figurines adorning several altars, particularly the cherubs and cherub heads with their plump cheeks and thoughtful looks. He created the Pietà at Nenningen in 1774, one of the rococo period's most touching pieces of art—a time not typically known for its depth of feeling. The emotional depth of Gunther's work had increased, as had his ability to gently convey a profound sadness without using dramatic gestures or expressions. He passed away on June 26, 1775, in Munich.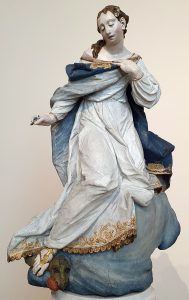 Ignaz Gunther is regarded by art historians as the pinnacle and culmination of Bavarian Rococo sculpture. His "cheerful" artwork was produced during a period of turbulence that signalled the coming upheaval. The warm folksiness, which he knows how to accentuate with elements of polished courtly art, is evident throughout his whole body of work. His sculptures are serene, well-proportioned, or obediently devoted to religious sentiment. Spiritual ecstasy consumes the personality.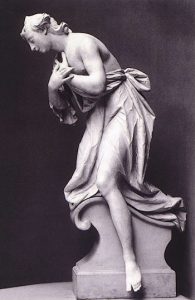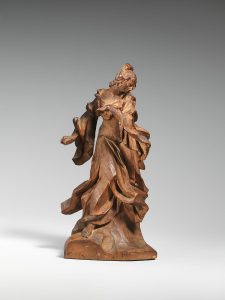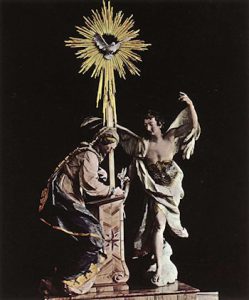 Sources:
https://www.encyclopedia.com/people/literature-and-arts/european-art-1600-present-biographies/ignaz-gunther