Tsuktiben Jamir
One of India's most important art galleries, Emami Art in Kolkata and is unwavering in its support of contemporary, modern, and historical content. The gallery develops dynamic, broad-based, and varied parallel programming by concentrating on a future-forward, sophisticated, multidimensional approach. They are renowned for hosting museum projects, art fairs, seminars, artists-in-residency, art prizes, partnerships with institutions, public art projects, panel discussions, and more, for young, mid-career as well as established artists.
As part of their commitment towards promoting and supporting artists, Emami Art is set to reintroduce 'Imaginarium 3.0' under the 'EA LOCUS in FOCUS' programme. Since 2020, Emami Art has hosted yearly awards, exhibitions, and residency programmes which have immensely supported, mentored, and given emerging artists a forum for discourse. This year, along with the other events and awards, Emami Art is also relaunching their 'Imaginarium 3.0', an artist residency programme.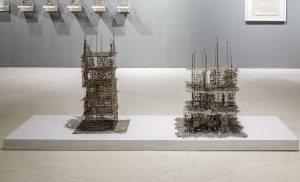 IMAGINARIUM 3.0 is open to master's degree art students who are in their final year of study, and artists who have just finished a post-graduate degree and are between the ages of 22 and 35, as well as to self-taught artists (35 years and under as of April 30, 2023). Ten artists will be chosen by an invited panel of distinguished jurors based on their portfolios to participate in the IMAGINARIUM 3.0 exhibition and awards at Emami Art, Kolkata, in September 2023. Three of the 10 artists will be chosen for excellence awards, and for first, second, and third place, they will receive cash rewards of 2 lakhs, 1.5 lakhs, and 1 lakhs, respectively.
Additionally, as part of the LOCUS in FOCUS initiative, the panel will choose six artists from India's Eastern and North Eastern areas for a four-week residence programme at Emami Art, Kolkata, in January 2024. A thing to note, however, is that, for the awards and exhibitions, all submissions are taken into consideration. However, the residency programme is only open to applicants from artists who live and work in the East and North East.
The various mediums of art that will be accepted as pointed out by Emami Art are "Drawing/Painting/Sculpture/Ceramics/Printmaking/Photography/ Video & New Media/ Performance Art/Textile and Fiber Art/AI, VI and AR."
This is truly a great opportunity, especially for the up-and-coming artists of the country, who will have a platform to showcase their works and get a ticket into the Indian art scene. Moreover, Emami Art tapping into the regions of Eastern and North-eastern regions of the country is a positive sign of the inclusiveness as well as diversification of Indian art and artists. This is just one of many initiatives undertaken by Emami Art in their effort to uplift artists, some of which include EA Hybrid, EA Learning and EA Discourse.
"Committed to promoting a regional, national and international agenda through innovative and alternative programming, emphasis on community and socially relevant engagements and more via a multi-year vision for the future, Emami Art is resolute to be a catalyst of change, research, innovation and inclusivity."
Deadline for all applications:
30th April 2023.
For more details regarding the programme as well as the requirements and application process, head on over to Emami Art.