Tsuktiben Jamir
Saint Jose in the well-known Silicon Valley is one of the most diverse cities in America and is also one of the richest cities in the world. The San Jose Chamber of Commerce is set to host the San Jose Street Fair to celebrate the arts, culture, and creativity. The Art Mosaic Mission San Jose Street Fair 2023 will take place this weekend in Fremont at Ellsworth Street and Washington Boulevard from 11 am to 4 pm on the 29th of April 2023.
The day-long open-air street festival, which is being hosted in collaboration with the Mission San Jose Chamber of Commerce, will include a diverse range of artists who will share their cultures and histories through different mediums like crafts, dance, poetry, music, and other performances. This melting pot of vibrant and unique cultures in the form of various mediums of art, "while fusing it with an American identity and reflecting the technological advancement of the city" is sure to knock anyone off their feet.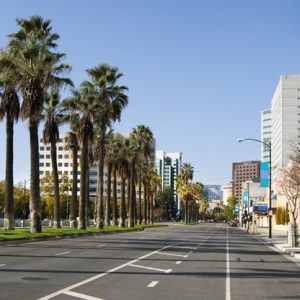 This isn't the best part yet; good news for all Indians who will be visiting the fair, as Indian art and culture will also be featured at the San Jose Street Fair. Among other Indian artists participating at the fair, Sujata Tibrewala, who has exhibited shows in India, London, and across the United States, told The American Bazaar, "I am exhibiting my paintings that show a deeper connection between Indian philosophy and first world scientific advancements. In a way, like other fellow exhibitors, this is our attempt to underline how various identities fuse together to give America its unique footprint."
Discussing about her work, she continued, "My series of paintings are called 'Quantum Connection. Growing up I internalized this thought that 'everything is maya or mirage' as it is popularly ingrained in Indian philosophy."
"But as an adult when I studied science and mechanics and later when I came to the US, the science and impossible world of subatomic particles began fascinating me. It was also impossible for me to ignore the mammoth modern advancements that Silicon Valley was undergoing especially in the past two decades."
"It was interesting to see how immigrants coming from various parts of the world, bringing their own unique principles and perspectives were organically becoming a part of this big city's progress and also contributing to it," said Tibrewala.
The Indian history blended with the art and culture is not short of beauty and uniqueness. It is quite the opportunity to be able to display this aspect of our rich and varied society on a platform as big and accessible as the San Jose Street Fair in the famous Silicon Valley, where these artworks will be witnessed by a large number of people who will get a glimpse of the Indian art and culture through the American lens. The fair will definitely be a stage where different artists with unique cultural backgrounds from all over the world will come together and share their history, art and culture. If you happen to be in and around the Silicon Valley, make sure to pay a visit and grab the opportunity to immerse into the tiny stories from different pockets of the world.