A SUMMARY OF THE MOST EXCITING ART NEWS FROM AROUND THE GLOBE
While we focus on Indian art, we can't obviously function in a vacuum. It's a small world and everything is connected, especially on the web. So, let's train our spotlight across the world map to see what's going on — from art trends to socio-political issues to everything that affects the great aesthetic global consciousness. Or, let's just travel the world and have some fun!
Archaeologists Uncover Hidden Christian Paintings in Sudan's Medieval Capital
In Old Dongola, Sudan, archaeologists from the Polish Centre of Mediterranean Archaeology have found a complex of rooms decorated with Christian paintings. The now-deserted town was formerly the centre of mediaeval Makuria and a significant trading port on the Nile, flourishing for many years as a result of good ties between Nubian Christians and Egyptian Muslims. The paintings, which include the Mother of God, Christ, a Nubian king, and Archangel Michael, were discovered in a small chamber and indicate they were presumably made when Dongola was under a great deal of pressure. When they came upon the opening, the group was looking at homes from the later Funj period. To learn more about the artworks and the town's history, more investigation will be done. Read more on the matter on Artnet.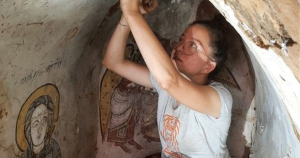 Yuga Labs Wins Partial Summary Judgement in Trademark Infringement Case Against Ryder Ripps and Jeremy Cahen
Jeremy Cahen, a business associate of Ryder Ripps, and Yuga Labs, a California-based corporation, have been found guilty of trademark infringement. John F. Walter, US District Judge for Central California, made the choice. On its first and third causes of action for "false designation of origin" and "cybersquatting," respectively, the decision favoured Yuga Labs. The Lanham Act of 1946, which outlaws trademark infringement, trademark dilution, and false advertising, was the main point of contention in the case. Ripps and Cahen were accused of breaking this law. Walter used the Rogers Test, which was developed in 1989 and permits trademark infringement to safeguard free artistic expression. More decisions are anticipated as the case progresses. Read more on ARTnews.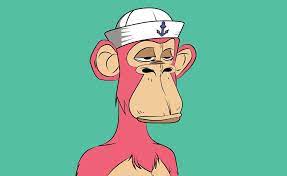 Indian police seize 55 stolen Hindu idols from an art collector in Chennai
55 Hindu idols that were believed to have been stolen from temples all throughout India have been seized by law police in Chennai. Shobha Durairajan, the collector, claimed to have purchased them from an art dealer and implicated Deenadayalan, a smuggler, as the source. The lot, which probably dates to the ninth or tenth century CE, is currently being evaluated by the Archaeological Survey of India. The Tamil Nadu Police Department's Idol Wing unit, entrusted with finding looted artefacts, has found 1,541 stolen ancient bronze and stone idols, and it is looking into who was responsible for the heist. The Idol Wing has already investigated Durairajan, and in December 2021 it was discovered that she had seven missing Hindu artefacts in her collection. Read more on ARTnews.