Iftikar Ahmed
March 20, ON THIS DAY
Photographing people from the margin is what Mary Ellen Mark is known for.  From portraits to reportage, from the US to Mexico to India, Mary Ellen Mark's photography spans a wide and inclusive spectrum that explores themes of social belonging, otherness, and various life trajectories.
The work of Mark (1940–2015), who was inspired by the struggles and moments of hope experienced by those living on the margins of society—the "unfamous" as she termed them—is both perceptive and illuminating. Fundamental components of the work of the American photographer who delves deeply into topical and timeless issues through assignments and personal projects include high and low, directness and masquerade, and vivid life and death.
Mary Ellen Mark's first book-length personal effort, Ward 81 (1979), has been expanded upon and revised. Excerpts from patient interviews and talks between Mark and author Karen Folger Jacobs are included in Ward 81 Voices, along with never-before-seen images, articles by Folger Jacobs, Max Houghton, Gaelle Morel, and Kaitlin Booher, and an introduction by Paul Roth.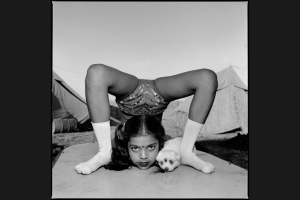 Mark began one of her best-known projects in 1976. She spent two months residing at the Oregon State Hospital's high-security women's ward in order to document on camera the moods and persistent concerns of mentally ill women housed in a locked ward. The ensuing pictures, which were printed in Ward 81 (1979), show Mark's endeavours to objectively and compassionately capture human existence.
Mark frequently visited India. She took photos of Mother Teresa and her collaborators' work as well as the prostitutes of Bombay (now Mumbai) on her first trip in 1968, as well as on subsequent journeys in 1980 and 1981.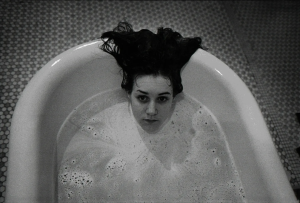 Mark's feeling of responsibility was unwavering as she photographed some of society's most vulnerable individuals. She would devote months or years to her projects before deeming them accomplished in the parachute journalism world of today, where journalists rush into an unfamiliar region and swiftly leave again with a superficial article. It took Mark more than ten years to complete Falkland Road, a groundbreaking project that documented sex workers in contemporary Mumbai. She finished the series by gaining the trust of the people over the course of a three-month stay while dealing with a tough atmosphere and everyday violent interactions. Similar to Ward 81, Mark lived there for 36 days, getting to know each of the women in her photographs on an intimate level.
Mark was able to build the crisp visual expression that underlies her photos by working on these projects for an extended length of time, forging a strong bond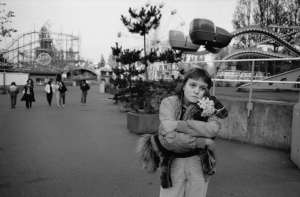 between her gaze and the emotion of her subjects. For Streetwise, a project spotlighting the homeless children of Seattle, then regarded as one of America's most liveable cities, she produced some of her most iconic photos. She was hired for the project, but she soon became friends with many of the kids depicted in the photos. Over the years, she went back to them since Erin 'Tiny' Blackwell's tale had become well-known because of Mark's iconic photographs.
On her interest in subcultures, Mark commented, "Much of life is luck. No one has any control over whether they are born into a very affluent or privileged family. I suppose I'm drawn to those who haven't got the same opportunities."