Abhishek Kumar
Ishan Tankha is a professional photographer based in New Delhi, India. He is renowned for his unique style of photography, which combines traditional techniques with modern technology. He is known for his ability to capture the beauty of his subjects and the emotion in every moment. Ishan has worked with many high-profile clients, including international celebrities, fashion designers, and magazines. He is passionate about creating images that evoke a sense of emotion, story, and connection. His images have been praised for their unique perspective, composition, and lighting. His work has been featured in major publications worldwide, including National Geographic, The New York Times, The Guardian and Time. He has also been recognized for his work by the World Photography Organization and has won numerous awards for his photography.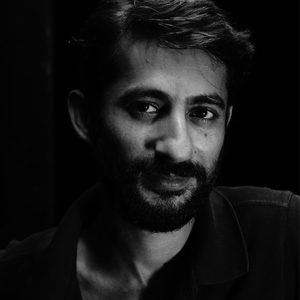 His works cover a variety of subjects, including natural disasters, head-of-state visits, the Kashmir insurgency, post-war Sri Lanka, and the Indian cricket team's tour of Pakistan. He was the consultant photo editor for the book Witness: Kashmir 1986-2016: Nine Photographers, which the NYT recognized as one of the top 10 Photobooks in 2017. He is a founder member of Goa Photo, a public art photography event in Goa since 2016. From 2005 to 2012, he worked as a staff photographer for India Today and Open magazine, and from 2012 to 2013, he served as Tehelka's photo editor. In 2013, Tankha presented his debut solo exhibition, Inbetweeners: In the Shadows, in New Delhi and Tokyo, which was sponsored by the Japan Foundation. The India-Europe Foundation for New Dialogues (FIND) grant was awarded to Tankha's picture project A Peal of Spring Thunder in the same year. The project followed Maoist soldiers and indigenous tribes in Chhattisgarh as they negotiated their biological landscape. The project was included in an exhibition at Photo Kathmandu in 2016 and was a finalist for an Alkazi Foundation grant.
He is primarily known for his travel, landscape, and portrait photography. Tankha has been passionate about photography since childhood and has travelled to over 30 countries in search of the perfect shot. He has a deep appreciation for the beauty of nature and his work often captures the vibrant colours and details of the natural world.  Tankha has also won numerous awards for his work, including the International Photography Awards (IPA) and the India International Photography Awards (IIPA). He is also a frequent judge for photography competitions, including the India International Film Festival and the World Photography Awards.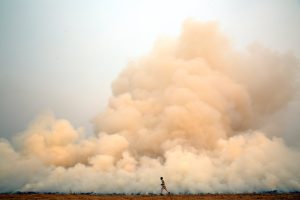 Tankha has also been involved in many humanitarian and social causes. He has used his photography to help raise awareness and funds for causes such as poverty, education, and the environment. Tankha is passionate about helping to create a sustainable future for our planet and its inhabitants, and his work often focuses on documenting the effects of climate change and human activity on the environment. He has worked on numerous conservation and environmental projects, and his photographs have been used to raise awareness of the importance of conservation and sustainability.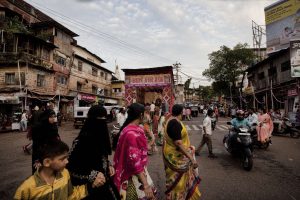 At the fifth Kochi Muzeris Biennale an exhibition titled In Our Veins Flow Ink and Fire, Curated by Singaporean artist Shubigi Rao is on view until April 10, 2023 and Ishan Tankha is part of that exhibition. The exhibition brings together 80 artists and collectives with over 45 new commissions. In her curatorial framework, Rao notes, "A biennale can be so much more than a mere accumulation of coincidental collisions. As a bulwark against despair, the biennale as commons may seem an impossible idea. But we remember the ability of our species, our communities, to flourish artistically even in fraught and dire situations, with a refusal in the face of disillusionment to disavow our poetry, our languages, our art and music, our optimism and humour. To envision this biennale as a persistent yet unpredictable murmuration in the face of capriciousness and volatility comes from my unshakeable conviction in the power of storytelling as strategy, of the transgressive potency of ink, and transformative fire of satire and humour".