The Art Market 2021 Report is out. This Art Basel and UBS survey has been prepared by Dr. Clare McAndrew, Founder of Arts Economics. The Pothi team brings you excerpts and overviews of this incisive report. This is part 5 of a six-part series. You can read part 1 here, part 2 here, part 3 here , and part 4 here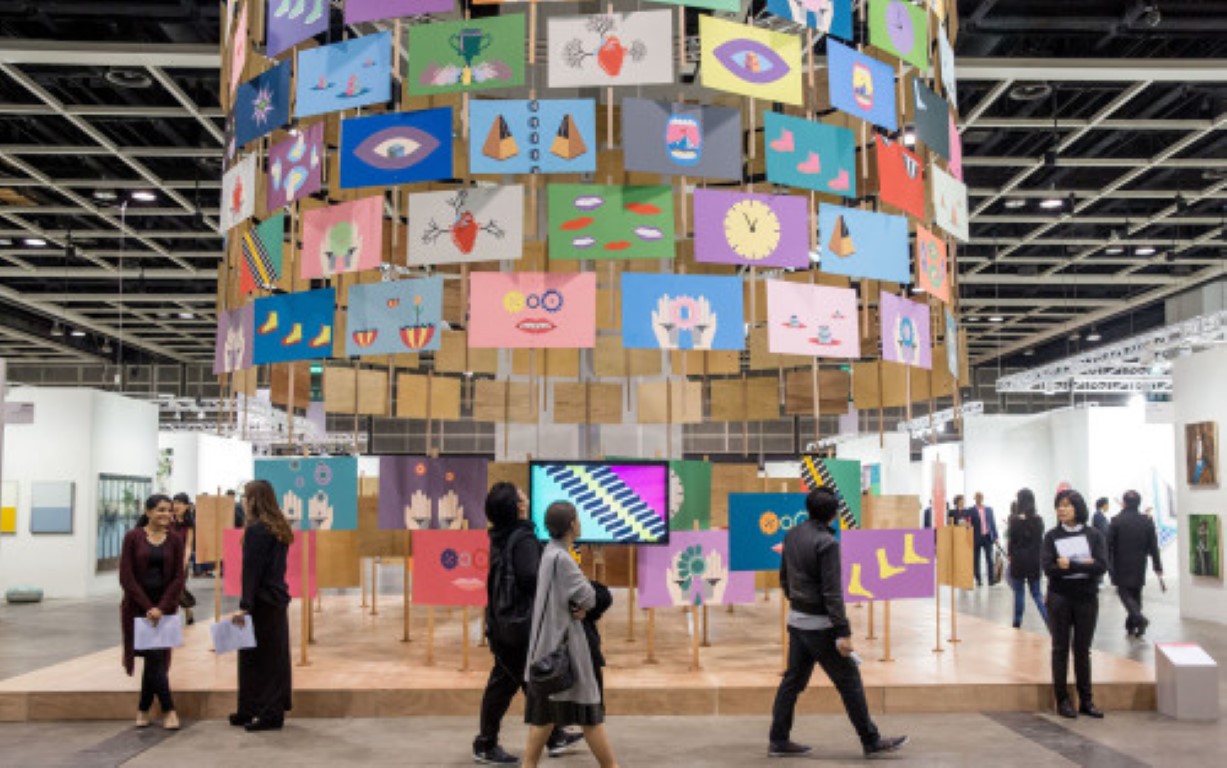 With the majority of major art fairs and other key events cancelled in 2020, the future of art fairs became one of the most debated topics in the art market. Art fairs have become increasingly important to the market over the last 20 years, with an expansion in both the number of events as well as their share of dealers' annual sales. In the gallery sector, fairs have been a central part of the livelihoods of many businesses, providing sales as well as a key point of outreach to new and existing collectors from diverse geographical locations.
Along with major auction sales and exhibitions, art fairs have also come to determine the structure and geographical layout of the annual calendar for collectors, as well as acting as the entry point for buyers, providing introductions to artists, galleries, and the art market in general in one central location.
To assess the changes to the art fair calendar in 2020, a database of 365 art fairs around the world was analysed, which included most of the major fairs of fine art, decorative art, and antiques, the majority of which had an international element in their programs.
This revealed that 61% of global art fairs planned for 2020 were cancelled, and 37% held live events. Of those events that went ahead during the year, one quarter were held on rescheduled dates and the remainder went forward as planned (with many in the first quarter of the year before COVID-19 lockdowns). The remaining 2% of fairs held a hybrid, alternative event such as a smaller, modified live event, an appointment-only fair in another venue, or some other decentralised event held across different locations within a city or region.
The cancellation of major fairs related to the pandemic began in March 2020, starting with the cancellation of Art Basel Hong Kong, the largest fair in Asia. While some events were still taking place in March in Europe, notably TEFAF's Maastricht edition that was subsequently forced to close four days early due to the COVID-19 outbreak, April saw the highest level of absolute cancellations (37 events). While there were less cancellations (and less events scheduled) over the summer months, 30 or more events were also cancelled each month in September, October, and November as second and third waves of COVID-19 hit many regions in Europe and North America.
Although only 10 fairs in this sample were scheduled in December, the final month of 2020 had the highest cancellation rate, with all fairs cancelled from their original formats, and six proceeding as online or hybrid events.
There were few regions spared from event cancellations, with more than half of the fairs across all continents cancelled during the year. In Europe, where there were close to 180 events planned for the year, 61% were cancelled, while 66% of the 82 major events in the US did not take place.
The lowest cancellation rates were in South America, with eight of the 14 fairs recorded going ahead, while at the other extreme all major fairs were cancelled in Australia and New Zealand. Within Asia, China fared somewhat better than the other major art markets, despite being one of the first to begin cancellations.
Several successful fairs were held in the last quarter of the year, including Shanghai's West Bund and Art fairs in November, where anecdotal reports from dealers indicated relatively strong sales and high prices despite the logistical complexities of staging these events.
It seems likely that Asia will also lead the timeline of live events in 2021, and many dealers felt that they might be the only fairs that go ahead until the second half of the year. Even within Asia, major events have been postponed at the outset of 2021, with Art Basel Hong Kong rescheduled to May and Taipei Dangdai postponed to July. At the time of publication, many foreign travel restrictions are still in place, meaning that many of these events may be limited to regionally-based collectors and exhibitors.
The age of OVR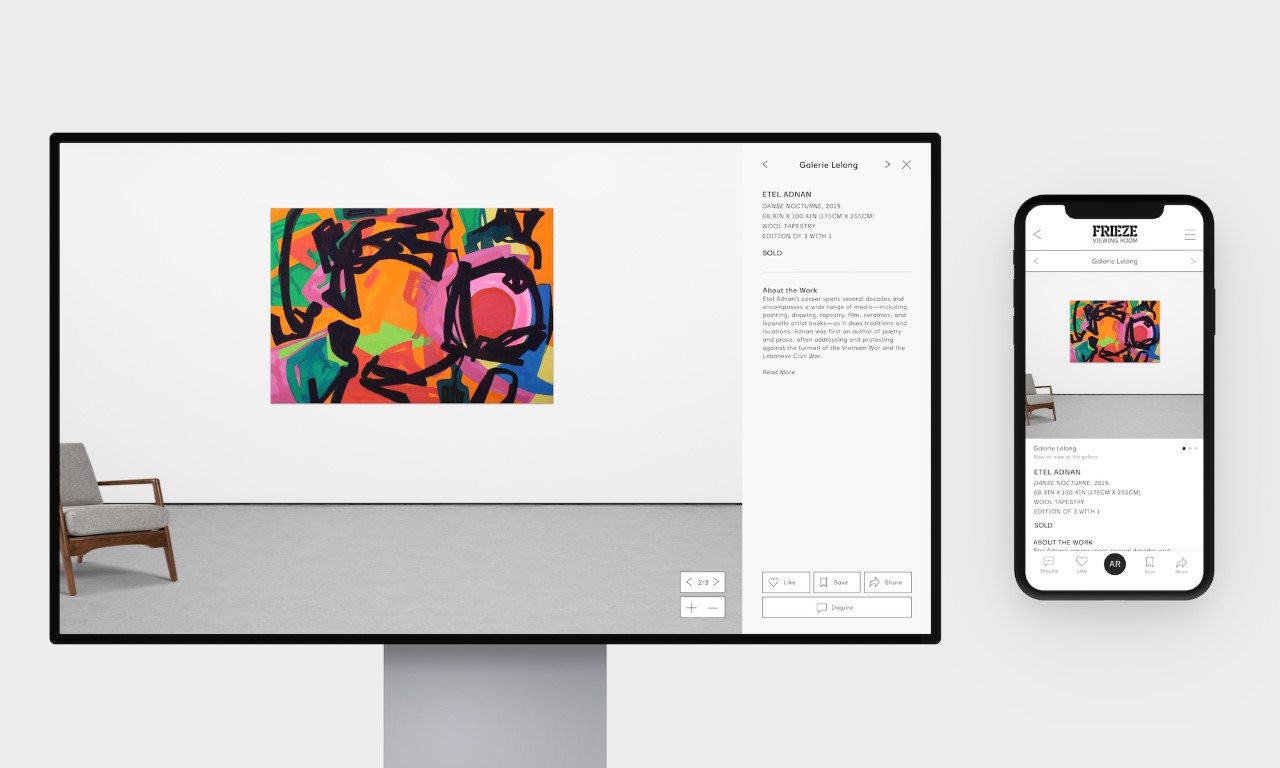 Although the majority of live events were cancelled during the year, many art fairs held online alternatives. Prior to 2020, some of the major art fairs had already launched online viewing rooms (OVRs) to coincide with their physical, live editions. Across all of the 365 fairs, 38% offered OVRs or some form of virtual fair in 2020. The rate was higher (at 44%) for those whose events were cancelled, while 56% of the fairs that cancelled their live events in 2020 chose not to hold an online alternative.
It is notable that of those fairs that managed to hold live events, 29% also had OVRs to coincide with the fairs. Some fairs also advanced other online initiatives that were not tied to their live events. Art Basel launched two stand-alone digital events: OVR:2020 (held in September and focusing on works created in 2020) and OVR:20c (in October, featuring works created in the 20th century). Each edition had 100 galleries and ran for four days, with exhibitors charged a flat fee for participation.
While some fairs created their own digital initiatives, others partnered with external platforms to realise online events. Artsy partnered with 69 fairs and events in 2020, including running online-only events for fairs such as Art Cologne, Photo London, the International Fine Print Dealers Association annual print fair, and Masterpiece London. Artsy reported that these 69 events generated over three million page views, over 300,000 unique visitors, and 24,000 purchase enquiries on artworks posted, all their highest ever levels for their art fair online partnerships.
The significantly higher share of these fairs (62%) offered an OVR or digital version of their fair in 2020. Most fairs offered some alternative to their online event at or around the scheduled time of the event, with fairs such as Art Basel also offering additional OVRs outside of these periods. While some fairs did not offer OVRs at the time of their events in 2020, nearly all will offer online options or viewing rooms in 2021.
Most of the replacement OVRs were made available for free to exhibitors, although some fairs started charging exhibitors for their online-only events as 2020 progressed. Art Basel's art fair OVRs were free to exhibitors in the first half of the year, however, the two alternative online-only events were subject to a uniform exhibitor fee (of CHF 5,000 or around $5,500), as was the Art Basel Miami Beach OVR in December (of CHF 3,000/$3,300 or CHF 6,000/$6,600 depending on the section). Similarly, the online-only event run by Frieze in September also charged exhibitors between $1,915 and $6,250 to exhibit, while their May online event was run without charges. In 2020, visitors to fair OVRs averaged 100,000 per event, while the average number of exhibitors was 83 (ranging from 30 to 300 in the sample). These OVRs also had a significantly more international dimension than the live events, with just 47% 'local' exhibitors, that is exhibitors from the location or market where the fair was organised or their offline event usually held. Although it is difficult to make meaningful comparisons given the vastly different nature of the programs of fairs in the sample, the aggregate value of works offered on these OVRs ranged from $100,000 to over $550 million per event.
Price transparency is the online mantra
Also, of all the enquiries made across all 69 fairs, almost all of the enquiries were on works that had a price or price range specified, underlining the importance of price transparency for galleries participating in fairs on Artsy. Of those with prices, just under half (46%) of the enquiries were for works posted with prices less than $25,000, although demand was relatively well distributed, with 20% related to works in excess of $100,000.
Most fairs (71%) required that galleries listed prices or price ranges on their OVRs. In the 29% that did not have that stipulation, 20% of works on offer were listed without prices. Across all fairs, the majority (83%) of works offered on OVRs were for prices less than $50,000, and only 5% for over $1 million. Even for top fairs, only 8% of works were offered at prices over $1 million, and the majority (57%) were in the range from $10,000 to 250,000.
Fairs reported that 70% of the queries from visitors to the OVR were for works priced at $50,000 or less, and 14% for those priced over $100,000. Works with prices generated 92% of all enquiries, demonstrating the importance of visible pricing in connecting with collectors.
Looking forward to 2021, although the future art fair calendar is still subject to a number of uncertainties, most fairs (94%) hope to hold a live event in 2021, and the majority of those will run both live and online versions of their fairs. A small number of fairs have planned to solely run online-only events, and 2% reported that they would have no fair at all in 2021.
Can OVR replace the real thing? Not really, say many
While OVRs made up for the loss of cancelled events, dealers' views were mixed regarding their success. Most felt that although they were of some benefit during the exceptional circumstances of 2020, OVRs could not rival live events in terms of sales, outreach to clients, or their effectiveness at bringing new artists or other offerings to the market.
"…Online art fairs have been very disappointing for many dealers with small exceptions. Virtual fairgoers have major fatigue already, and we find that, moreover, even some serious collectors and artworld professionals are simply too distracted to visit the virtual fairs with the same level of focus and determination to make purchases as in non-COVID times. We have found that those who visit fairs online do not visit many of the booths, they just stick to the few they know and are comfortable with. That has not been a great way to meet new people…"
The main drawbacks noted by galleries were the more obvious issues related to the lack of physical exhibition of works and the social aspect of live events, while some also noted that OVRs did not create any 'urge to purchase' or impulse buying as might be the case with live events. The lack of 'casual introductions' and interactivity with other galleries also made them a less effective forum to share new clients between businesses. Some dealers also commented that OVRs were more suited to professional clients such as art advisors than selling directly to private clients.
Despite mixed feelings over the success of art fair OVRs to date, these digital initiatives appear to have had a lasting impact on future plans, with dealers planning to exhibit at at least one OVR in 2021 on average, and up to three for those dealers with turnover greater than $10 million. When these are added to live events, galleries' plans for fair attendance on- and offline in 2021 is stable on the number of fairs in 2019.
Millennial collectors more likely to use OVR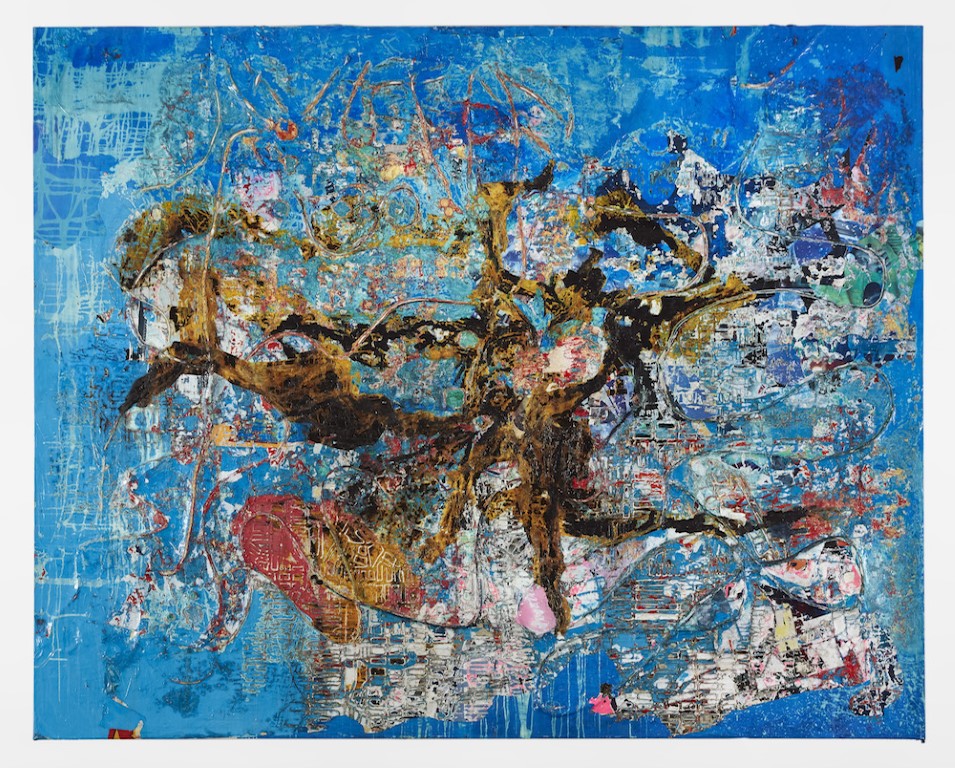 A survey of 2,569 HNW active collectors by Arts Economics in association with UBS Investor Watch in 2020 across 10 regional art markets in the Americas, Europe, and Asia revealed insights into the  changes in the US and Germany, where over half the sample in each region had purchased from an OVR in 2020. The lowest take-up was in Singapore and Hong Kong, with around one third of respondents buying at an OVR.
While there was little difference in purchasing at live events between generations, millennial collectors were more likely to have used OVRs during the year. However, this trend was not unique to art fairs and also held for gallery OVRs, which were also used more by millennials than their older collecting counterparts. Purchasing at art fair OVRs was also positively related to wealth levels and length of time collecting, with 55% of those collecting more than 20 years having purchased from an art fair OVR in their behavior in terms of art fair and exhibition attendance in 2020. It also offered insights into the willingness of collectors to reenter their old patterns of attendance and schedules in 2021 and beyond.
HNW collectors reported that art fairs were their third most commonly used channel for purchasing in 2020 (next to galleries and auctions). Despite the high number of events being cancelled, 41% of HNW collectors over all of the regions surveyed reported making a purchase at an art fair in 2020, while 45% reported making one through an art fair OVR. The highest rate of use of art fair OVRs was by collectors versus 35% of new collectors that had only been active in the market for less than two years.
Art fairs were ranked in third place behind galleries and auctions in terms of collectors' preferences for purchasing art in 2020. Despite a relatively high level of use, just 14% of HNW collectors across all regions chose art fairs as their most preferred channel for purchasing, and 66% of those opted for live events rather than OVRs. Mainland China and Taiwan had the largest share of collectors preferring art fairs (at 19% and 21% respectively), with the lowest share of preferences from HNW collectors in Italy (9%).
Overview
Of 365 global art fairs planned for 2020, 61% were cancelled, 37% held live events, and the remaining 2% of fairs held a hybrid, alternative event.
A survey of 138 art fairs revealed that the majority (62%) offered an online viewing room (OVR) or digital version of their fair in 2020.
The share of art fair sales from live events declined dramatically in 2020, accounting for just 13% of dealers' total sales, with an additional share of 9% made through art fair OVRs.
Art fair costs were reported as the single largest component of total costs for galleries in 2019, accounting for 26% of total operating costs. The significant reduction of live events in 2020 brought this outlay down to just 16%, while the costs of travel were also reduced (from 7% to 4%).
Despite the high number of events being cancelled, 41% of high net worth (HNW) collectors surveyed reported that they made a purchase at an art fair in 2020, while 45% reported making one through an art fair's online viewing room.
Just under half (48%) of the HNW collectors surveyed said they would be willing to go to a local or international art fair in the first six months of 2021, although 64% would be ready to attend local events. The majority of collectors (68%) reported that they would be happy to attend any fair by the end of Q3 2021, and over 80% into Q4.