A SUMMARY OF THE MOST EXCITING ART NEWS FROM AROUND THE GLOBE
While we focus on Indian art, we can't obviously function in a vacuum. It's a small world and everything is connected, especially on the web. So, let's train our spotlight across the world map to see what's going on — from art trends to socio-political issues to everything that affects the great aesthetic global consciousness. Or, let's just travel the world and have some fun!
'Rick and Morty' creator to sell his first painting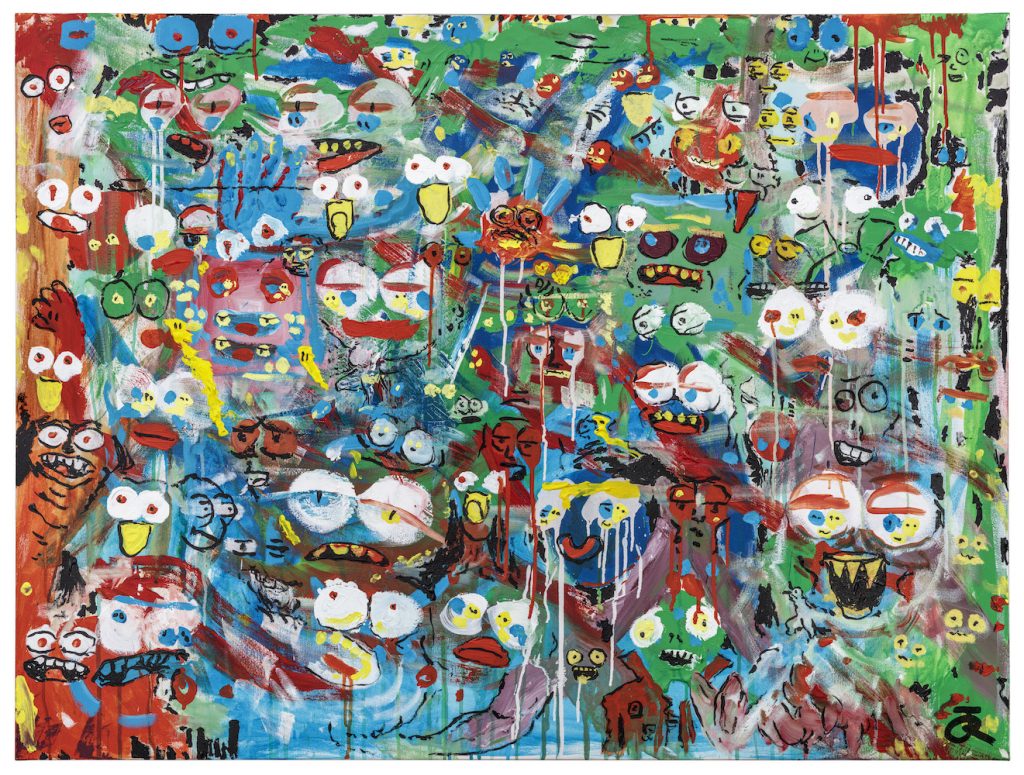 Just recently, Justin Roiland, co-creator of the beloved animated show Rick and Morty, sold a collection of crudely drawn NFTs for a shocking $1.65 million on the Nifty Gateway platform, ranking it among the biggest crypto-art sales ever, donating proceeds to charity. And now, he is selling a painting for the first time, with the piece included in Sotheby's contemporary art online sale. Bids for the canvas — a fusillade of cartoon faces — have already surpassed $26,000. Artnet News reports.
Are museums tracking our moves?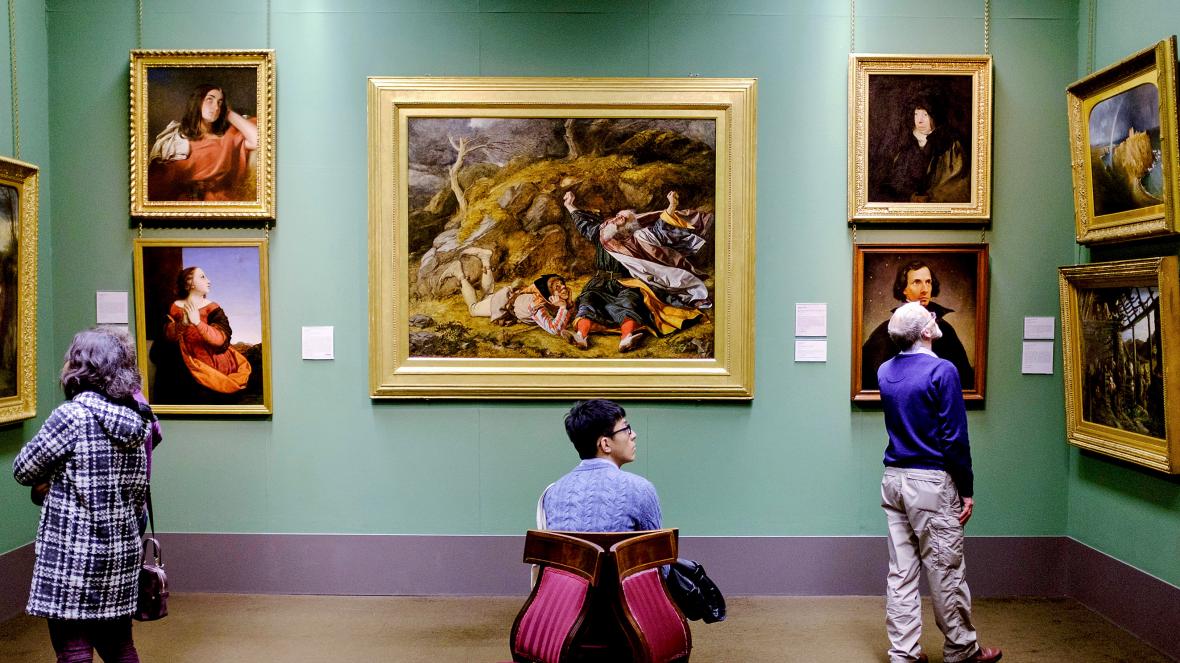 Reportedly, galleries are using new gadgets and big data to follow us around their exhibits. It is reported that a group of Bologna museums have installed artificial intelligence or AI-powered cameras to judge people's facial expressions and gauge exactly how enchanted (or not) they are by the works put up around the premises. This ShareArt device translates each gaze into a graphic and ranks it — happy, sad, surprised, angry or neutral, while also noting the viewer's gender, age and eye movements. The Times has the details.
This exhibit may leave you shaken… or stirred!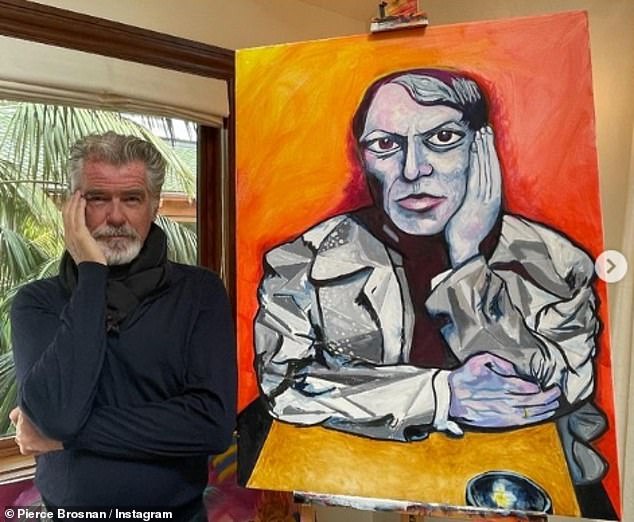 His portrait of Bob Dylan sold for a whopping £1.1 million — and now 68-year-old James Bond star Pierce Brosnan has announced plans to hold an exhibition of his art. He revealed the plans on Instagram this weekend gone by to 1.6 million followers, and posted 10 of his creations on the social media site, posing alongside one of the paintings as he rested his face in his hand just like the subject of his piece. One image showed a man wearing what appeared to be a necklace made of Swiss cheese as he stood on a tropical island beneath the moon. Another showed a man in a purple jumper with a multi-coloured face as he stood against a monochrome background. The Daily Mail has it all.
Who is this younger contemporary of Edvard Munch?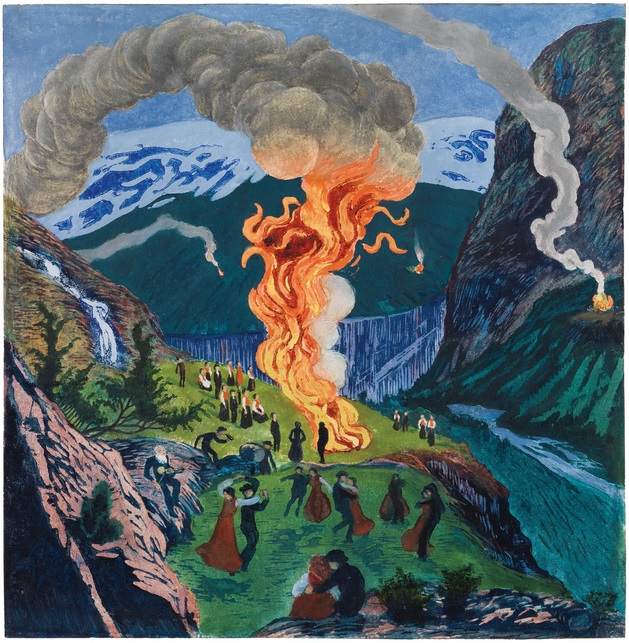 Have you ever heard of a Norwegian artist named Nikolai Astrup, a younger contemporary of Edvard Munch? Apparently, he is arguably the most popular artist in Norway — ahead of Munch — while largely unknown beyond its borders. Astrup was a naturalist, influenced by modernist movements including Post-Impressionism and Symbolism. For Norwegians, Astrup's appeal was and remains something like patriotic. An enchanting Astrup exhibition at the Clark Art Institute, in Williamstown, Massachusetts, left Peter Schjeldahl startled with its brilliance, he writes for The New Yorker.