A SUMMARY OF THE MOST EXCITING ART NEWS FROM AROUND THE GLOBE
While we focus on Indian art, we can't obviously function in a vacuum. It's a small world and everything is connected, especially on the web. So, let's train our spotlight across the world map to see what's going on — from art trends to socio-political issues to everything that affects the great aesthetic global consciousness. Or, let's just travel the world and have some fun!
Sculptures Made In Collaboration with Fungi Shine displayed at Zona Maco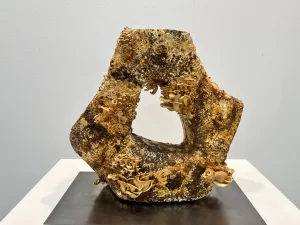 Since last month's premiere of HBO's television adaptation of video game The Last of Us, there's been a seemingly endless fascination with fungi and how they might prove to bring about a deadly pandemic. (The Wall Street Journal's science section even reported out an article about the topic.) And in the art world, mushrooms have seen a rise since the 2017 publication of anthropologist Anna Lowenhaupt Tsing's The Mushroom at the End of the World: The Possibility of Life in Capitalist Ruins, as explored in an issue dedicated to Bio Art by Art in America. It would come as no surprise, then, that one of the standout presentations at Zona Maco in Mexico City, which opened to VIPs on Wednesday, was given over tomushrooms. Tulum-based gallery Suma has turned its booth over to a collaborative exhibition dedicated to all things fungi. Titled "Decay & Renewal," it features work by Maria Monteys, Claudio Sodi, and artist collective Interspecifics. Details on Art News.
Restituted Kandinsky up for sale at Sotheby's London in March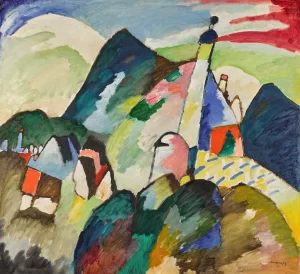 A recently restituted painting from early in Wassily Kandinsky's career is estimated to sell for around $45m when it goes to auction at Sotheby's London in March, with the proceeds set to be distributed among the heirs of the painting's former Jewish owner, who was murdered in the Holocaust. Kandinsky completed Murnau mit Kirche II (1910), a scene of a Bavarian church, using the abstract style that would go on to define his career. The painting is expected to break Kandinsky's auction record of $42m (including fees), set at another Sotheby's sale in London in 2017 by his painting Bild mit weissen Linien (1913). Shortly after Murnau mit Kirche II was completed, the painting was acquired by Johanna Margarete and Siegbert Samuel Stern, a German Jewish couple who founded a successful textile firm. The couple ran in a 1920s Berlin social circle that included Albert Einstein and Franz Kafka. Two years after Siegbert died of natural causes in 1935, Johana Margarete fled Germany to escape Nazi persecution, but was captured in the Netherlands and deported to Auschwitz, where she was killed in May 1944. Johana Margarete was one of nine immediate members of the Stern family who were killed in the Holocaust. Details on Art Newspaper.
Jim Carrey's art filled home now on market for $28.9 M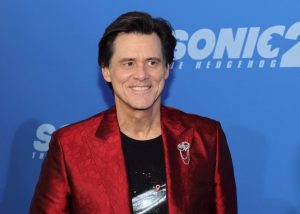 A new real estate listing from actor-turned-artist Jim Carrey is offering a glimpse of the longtime star's art-filled Los Angeles home—which could be yours, for a cool $28.9 million. The sprawling two-acre estate in the city's Brentwood neighborhood features a 12,700-square-foot ranch home where Carrey has lived for 30 years. It is listed for sale with Sotheby's International Realty. "Every night the owls sang me lullabies and every morning I sipped my cup of joe with the hawks and hummingbirds, under a giant grandfather pine," Carrey told the Wall Street Journal, calling the home "a place of enchantment and inspiration." Over the decades, the actor, who has painted since childhood, has filled much of the space with his own art, especially after splitting with actress Jenny McCarthy in 2010 after five years of dating. Read more on Artnet News.