A SUMMARY OF THE MOST EXCITING ART NEWS FROM AROUND THE GLOBE
While we focus on Indian art, we can't obviously function in a vacuum. It's a small world and everything is connected, especially on the web. So, let's train our spotlight across the world map to see what's going on — from art trends to socio-political issues to everything that affects the great aesthetic global consciousness. Or, let's just travel the world and have some fun!
Anonymous submition of artworks for online exhibition on death of Mahsa Amini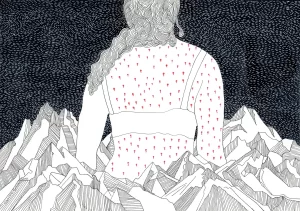 An online 3D exhibition in support of protestors in Iran has gone live featuring works by more than 50 artists, with more than half of them based in Iran. The virtual project, named after the "Woman, Life, Freedom" movement, is organised by Mozaik Philanthropy—a Los Angeles-based foundation—as part of its Future Arts Awards programme. The images reflect and draw on the deteriorating human rights situation in Iran following the death of Mahsa Amini in September. "All the artwork is shown anonymously out of sensitivity for the severe security concerns for the artists inside Iran and in solidarity with all those who have and continue to risk their lives for freedom," an online statement from Mozaik Philanthropy says. "Fifty artists were selected by a jury of artists and arts professionals to receive Future Art Awards. This award cycle came with $1,000 artist honorariums, which we sent directly to artists. Of the winning 50 artists in the exhibition, over 50% are artists inside Iran. Of the winning 50 artists in the exhibition, over 80% are women artists," Keely Badger, the executive director of Mozaik Philanthropy, tells The Art Newspaper.
Asma Naeem set to be first person of color to lead the Baltimore Museum of Art in its 109-year history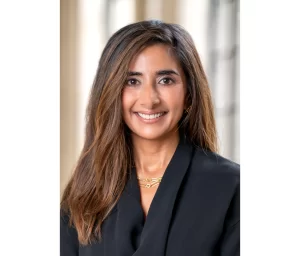 Asma Naeem, a Pakistan-born, former New York prosecutor turned museum curator, was named Tuesday as director of the Baltimore Museum of Art — the first person of color to lead the institution in its 109-year history. The board of trustees voted Tuesday to confirm Naeem's appointment heading Maryland's second-largest cultural organization. She begins her new position Feb. 1. "The Baltimore Museum of Art is one of the boldest, bravest museums in the world," said Naeem, who is 53 and lives in Howard County. "We have begun an incredible dialogue with our community partners about the role a museum should play in an urban environment. That is a conversation I intend to continue." The board's decision comes after a 10-month international search involving more than 200 applicants from the U.S. and Europe. The group was narrowed down to 20 semifinalists that included several candidates of color, according to board member Darius Graham, who chaired the search committee with trustee Clair Zamoiski Segal. Read more on Art News.
John Akonfrah to represent Great Britain at the 2024 Venice Biennale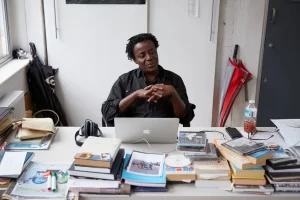 The filmmaker and artist John Akomfrah, known for his searing video installations exploring issues such as climate change and post-colonialism, will represent the UK at the 60th Venice Biennale next year (20 April-24 November 2024). Skinder Hundal, the global director of arts at the British Council and commissioner of the British Pavilion, says in a statement: "The quality and contextual depth of his artistry never fails to inspire deep reflection and awe. For the British Council to have such a significant British-Ghanaian artist in Venice is an exhilarating moment." Akomfrah was born in Accra, Ghana, in 1957 but has been based in London since he was a child. He came to prominence in the early 1980s as part of the Black Audio Film Collective (BAFC), a group of seven artists founded in 1982. From his early years with the BAFC to his recent works as a solo artist, he has explored charged social issues—including racial injustice, colonialist legacies, diasporic identities, migration and extreme weather events—through a distinctive approach to memory and history. He was knighted in the King's New Year UK Honours List for 2023. Details on Art Newspaper.