NOVEMBER 23, ON THIS DAY
Errors and exaggerations do not matter. What matters is boldness in thinking with a strong-pitched voice, in speaking out about things as one feels them in the moment of speaking; in having the temerity to proclaim what one believes to be true without fear of the consequences. If one were to await the possession of the absolute truth, one must be either a fool or a mute. If the creative impulse were muted, the world would then have stayed on its march.

– Jose Clemente Orozco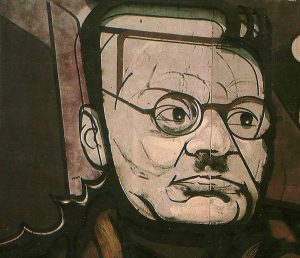 Jose Clemente Orozco Flores was a Mexican cartoonist, muralist, and lithographer. He was a National School of Agriculture graduate who also pursued studies in math and architectural drawing. In keeping with his approach, Orozco portrayed his characters with "maximum emotions." His work is intrinsically tragic and aims to expose the pain and stupidity of human violence and enmity. Bright and striking, with a unique rhythm that defines the artist's compositions, the paintings are full of the artist's uncanny expression while also having a universal quality. The primary tool of Orozco's paintings and his strategy of persuasion is grotesque.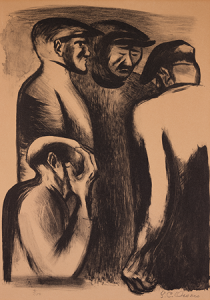 One of Mexico's best muralists, Jose Clemente Orozco was born on November 23, 1883 in Ciudad Guzman, Jalisco. In his autobiography, Orozco relates that his fascination for art began when he would stop near his house, where there was a printing press, to look at the engravings of Jose Guadalupe Posada on his way home from school. The fact that Jose Clemente Orozco enrolled in the San Carlos Academy of Fine Arts after taking sketching classes at night is therefore not surprising. When not painting or learning something new, Jose Clemente Orozco works as an illustrator and caricaturist for magazines and newspapers.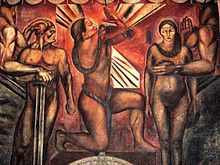 Orozco managed to give his works a warm affective climate, even violence, which earned him the adjective "Mexican Goya" because he managed to reflect on the canvas something more than the physical reality of the chosen model. In his paintings a dark human vibration can be captured to which the circumstances of the model are not unrelated. He kept this nickname to bear witness to the Mexican Revolution with his caricatures in La Vanguardia, thus joining the satirical tradition inaugurated at the end of the 19th century by Escalante and Villanuesa.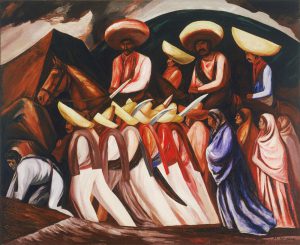 Orozco was a painter who opted for "political compromise," an artist whose Revolution-related themes reflect the tragedy and heroism that fill Mexican history with tormented vigour and unsurpassed mastery, but who also attests to a remarkable penetration when he captures the cultural types or portrays the vast ethnic mosaic of his country. Orozco painted his well-known mural Catharsis in Mexico City's Palace of Fine Arts in 1934. The University of Guadalajara is home to the largest mural by Orozco, measuring 1200 m².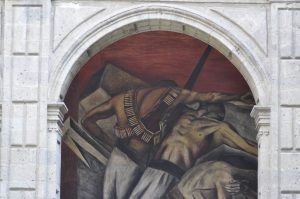 Among Jose Clemente Orozco's best and most well-known murals are "Omniscience," "Man in Flames," "Prometheus," "Dartmouth," and "Katharsis." On September 7, 1949, José Orozco passed away in Mexico City, leaving the mural painting on the residential complex's building unfinished. Orozco, along with renowned muralists David Siqueiros and Diego Rivera, was one of the Three Greats of Mexican painters. The anti-military and anti-clerical themes in Jose Clemente Orozco's later murals, which depicted human suffering rather than the bloodshed of battle and referred to Orozco's personal experiences, were known to condemn the violence of war. His most significant murals are The Epic of American Civilization which depicts the catastrophic forces of the Spanish Conquest in contrast to the conventional perspective of European colonisers of the United States. It is housed in Baker Library at Dartmouth University.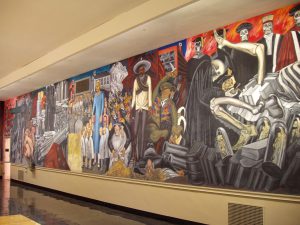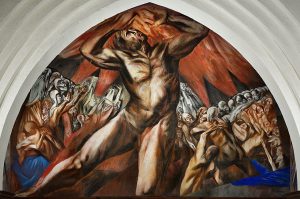 Sources: