A SUMMARY OF THE MOST EXCITING ART NEWS FROM AROUND THE GLOBE
While we focus on Indian art, we can't obviously function in a vacuum. It's a small world and everything is connected, especially on the web. So, let's train our spotlight across the world map to see what's going on — from art trends to socio-political issues to everything that affects the great aesthetic global consciousness. Or, let's just travel the world and have some fun!
Artist behind 'Wavelength' and a legendary experimental filmmaker, Michael Snow dies at 94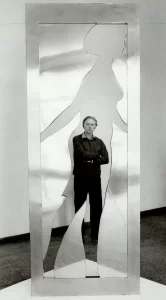 Michael Snow, an experimental filmmaker and artist whose formally audacious work tests its viewers' perception of time and space, has died at 94. A representative for New York's Jack Shainman Gallery, which represents Snow, confirmed his death. Snow's art broaches heady questions about whether photographs and films truly capture what passes before a camera. Puns abound, and a slithery sense of humor can be found beneath his art's austere surfaces. For this reason, critic Manny Farber called Snow "a brainy inventor who is already a seminal figure and growing more influential by the day" in 1970. "Incapable of a callow, clumsy, schmaltzy move, he's a real curiosity, but mostly for the forthright, decent brainpower that keeps these films on a perfect abstract path, almost always away from preciosity," Farber wrote. Read more on the The New York Times.
Louvre to limit daily visitor for a pleasurable viewing experience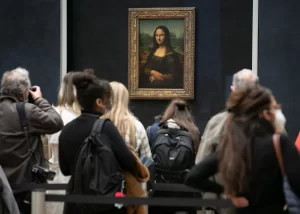 In 2022, the Louvre received 7.8 million visitors—19% less than in 2019, albeit a rise of 170% from 2021 when French museums were closed for nearly five months. But the fall in attendance is not necessarily bad news. The Louvre director Laurence des Cars has hit the pause button and decided to limit daily entries to 30,000. Prior to Covid-19, the museum could welcome up to 45,000 people on its most crowded days. With 80% of tickets now issued via a reservation service, the new policy should stabilise attendance at between 7.5 million and 8 million visitors for 2023, the same levels experienced by the museum around 17 years ago. In a statement, Des Cars said she opted for the change "so the visit would be a pleasurable experience, especially for first-timers to the museum who make up 60% of entries". The Louvre, which welcomed around five million visitors at the end of the 1990s, has been struggling for years against over-attendance, and long queues outside the glass pyramid or in front of masterpieces like the Mona Lisa. In recent years, Louvre employees have gone on strike citing "unprecedented deterioration of conditions" amid record crowds. Details on The Art Newspaper.
The U.S. returned the looted ivory spoon to Palestine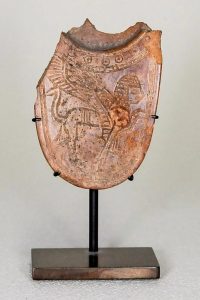 A nearly 3,000-year-old ivory spoon is back in Palestine following a repatriation ceremony held in Bethlehem in the West Bank, marking the first time the U.S. has restituted a looted cultural artifact to the Middle Eastern nation, according to authorities. Dating to approximately 800 to 700 B.C.E., the cosmetic spoon would have been used by the Assyrian civilization to pour incense. Experts believe looters stole it from an archaeological site in the Palestinian village of Al-Kum. "This artifact is important as it acquires its real scientific and archaeological value in its authentic location," Palestinian minister of tourism Rula Maayah said in a statement. "Based on information from the U.S. side, the investigations they conducted showed that the artifact was stolen from Khirbet al-Koum area in Hebron." The Iron Age spoon is one of 180 stolen antiquities, collectively valued at $70 million, that the Manhattan District Attorney's office seized from billionaire collector Michael Steinhardt. He purchased the repatriated cosmetic spoon in January 2003 from Gil Chaya, an Israeli antiquities dealer. Details on Artnet News.