A SUMMARY OF THE MOST EXCITING ART NEWS FROM AROUND THE GLOBE
While we focus on Indian art, we can't obviously function in a vacuum. It's a small world and everything is connected, especially on the web. So, let's train our spotlight across the world map to see what's going on — from art trends to socio-political issues to everything that affects the great aesthetic global consciousness. Or, let's just travel the world and have some fun!
Kelly Rowland to curates Sotheby's auction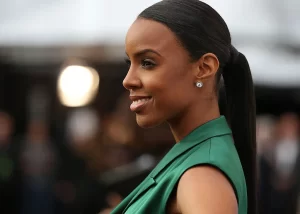 Four-time Grammy Award-winning artist, songwriter, actor and executive producer Kelly Rowland is bringing her unique perspective to Sotheby's Contemporary Curated auction. As the guest curator for the upcoming sale on 9 March in New York, Rowland has handpicked a selection of contemporary artworks that reflect her personal style and taste. Rowland is a global pop superstar who has made a name for herself not only in the music industry but also in television, film and fashion. She has guest-starred on several hit sitcoms and has appeared in films such as The Curse of Bridge Hollow, Think Like a Man and Bad Hair. But Rowland's talents extend far beyond the entertainment industry; she is also a published author and executive producer of her own docuseries, Chasing Destiny, which premiered in 2016. The show follows Rowland as she searches for the next big girl group, and offers viewers an inside look at the music industry. With such a diverse array of accomplishments under her belt, it's no surprise that Rowland's picks for the Sotheby's auction are as exciting as they are eclectic. Details on Sotheby's.
Lucian Freud's Painting of His Daughter Could Fetch $24 M. at Auction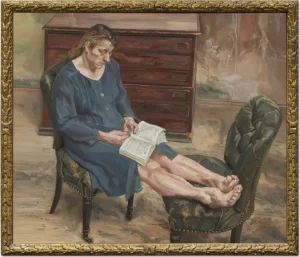 A portrait Lucian Freud painted of his daughter Isobel in 1997 will make its auction debut on March 1 at Sotheby's London, with an estimate of between £15 million and £20 million (US$18 million and US$24 million). Painted over a year with more than 70 sittings, the portrait depicts Isobel Boyt, known as Ib to her family, reading Marcel Proust's 4,000-page novel Remembrance of Things Past, wearing a loose dress, with her bare feet up on a chair and the book in her lap. The portrait, aptly titledIb Reading, was acquired by a private collector shortly after its creation and has remained in the same collection since. It was last seen publicly more than 20 years ago in an exhibition in New York, according to Sotheby's. The portrait will be offered as a highlight of Sotheby's evening auction of modern and contemporary art. Read more on Barrons.
Wooden stakes used to defend old Roman fort discovered, solving a mystery of military history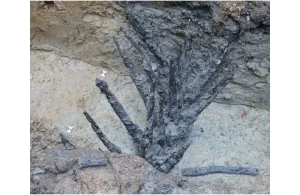 For the first time, archaeologists have discovered well-preserved sharpened wooden stakes used to deter attacks from enemies at an ancient Roman military camp from the first century CE. Researcher Federic Auth from Frankfurt's Goeth University discovered the spikes at an excavation site in the German town of Bad Ems. Installations of these martial-looking wooden structures, comparable to modern barbed wire and mental bird spikes, have been referenced in literature and by Julius Caesar. But prior to Auth's discovery, none had been found. Experts believe the military had a presence at the site specifically because of the Romans' investment into the lucrative precious metal mining operation, which would need defenses against sudden raids for the valuable raw material. But Goethe Universityarchaeology professor Markus Scholz said further research is necessary to verify this theory. Details on Art News.