Tsuktiben Jamir
Among many enthusiastic and scientifically inclined artists, Rohini Devasher, an artist and amateur astrologer was chosen to be awarded the Connect India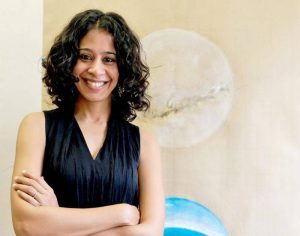 residency. Connect India encourages artists with a clear affinity for interdisciplinary approach and a deep engagement with scientific thought and fundamental science to submit their work. Well, Rohini Devasher clearly ticked all the boxes and more!
Connect is a program launched in collaboration by CERN (Conseil Européen pour la Recherche Nucléaire, or European Council for Nuclear Research) and The Swiss Arts Council Pro Helvetia. As a part of the Connect outreach program, Arts at CERN and Pro Helvetia New Delhi in collaboration announced a new residency opportunity in November 2022 calling it the Connect India residency program, for interested candidates from India and Switzerland.
Two artists from India and Switzerland respectively are chosen and invited to take part in a residency at the International Centre for Theoretical Sciences (ICTS) in Bengaluru and at CERN in Geneva through this program by Connect India. This year, along with Rohini, Elisa Storelli from Switzerland was chosen for this opportunity.
The purpose of the residency is to conduct research for an art project while interacting with professionals, scientists and engineers. The chosen residents will receive a monthly stipend, and the residence is completely financed.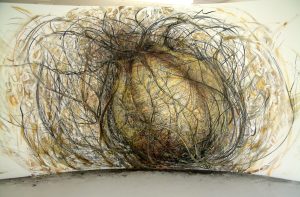 Our very own Rohini Devasher was chosen for this thrilling and once-in-a-lifetime experience; a gifted artist who was always drawn and mesmerized by the wonders of our universe. With a number of prestigious awards already under her belt like the Art India Skoda Breakthrough Artist award (2012) and the Forbes Contemporary Artist of the Year (2014), Devasher has also been a member of the Amateur Astronomers Association of Delhi (AAAD).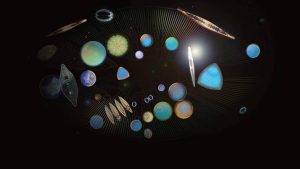 She explores the complexities as well as the overlaps of space, time, technology, and the Internet through and for her art. As announced by Arts at CERN, while in residency, Rohini will be working on 'In a Mirror, Darkly" as part of her research-based art project; she will carry out a careful examination of observational techniques and interactions in basic physics seen through the prisms of astonishment and "the strange". The title of her work is a reference to both the mirroring of matter and antimatter carried out at CERN and the optics used to detect gravitational waves, a new frontier in observational astronomy and a major focus of ICTS research. Her title is also a reference to the American space-based television series 'Star Trek.'
Rohini Devasher's inculcation into the Connect India residence is proof of both her extraordinary artistic skill and her creative integration of science and art. Her art investigates the connections between cosmology, mythology, and astronomy, giving the spectator a distinctive and engrossing experience. Devasher will have the chance to continue her artistic research during this fellowship, challenging the limits of conventional art forms and deepening our comprehension of the cosmos. We wish her all the best!