Iftikar Ahmed
The art of Mithila is well-known all over the globe. With a significant contribution from female artists, Mithila paintings have been around for millennia. The tradition of the art form is to tell stories about mythological and religious occurrences, as well as to serve as decoration and make societal commentary. With artists using rough handmade paper that resembles the texture of mud hut walls, Mithila paintings have recently become a popular modern and collectable art form. Mithila art has given women in underdeveloped rural areas access to a new industry.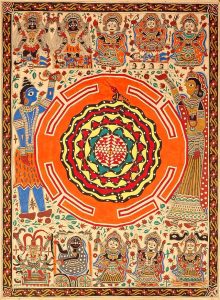 Art lovers and Mithila community members from all over the globe are anticipated to attend the Mithila Festival USA 2023 Art for Sustainable Development Goal 5 (Gender Equality). The occasion will serve as a venue for showcasing Mithila's history and promoting UN SDGs.
The fourth annual Mithila Festival USA will take place in New York, USA, from April 14–16, 2023, under the auspices of Mithila Center USA and Apan Foundation USA. The exhibition of Mithila art will concentrate on the Sustainable Development Goals of the United Nations. (SDGs).
A virtual art exhibition will be held on April 15, 2023, and a physical group exhibition with an auction will be held on April 16, 2023, both at Diversity Plaza in Jackson Heights, New York, USA, for the festival named "Art for SDGs: The Mithila Heritage."
The festival's virtual opening event will take place on April 14, 2023, and it will be followed by a closing ceremony on April 16 that will feature a cultural programme and a Kids Art Workshop/Award. Jude Sheetal/Jur Sital Festival, New Year's Day, and Mithila Folk King Salhesh Jayanti will all be observed during the traditional programme.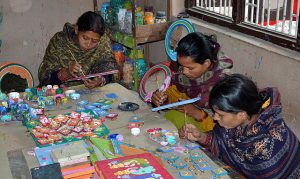 The event is an attempt to highlight SDGs through Mithila art, according to Amit Pratap, the founding president and community organiser of Mithila Center USA. SDG 5 is the exhibition's main emphasis this year. The first Mithila Festival USA was a huge success, and Mithila Center USA is now motivated to host this event every year. The inaugural exhibition, "Arts for SDGs: the Mithila Heritage," was presented at the UN Headquarters in New York in April 2019.
The epic Ramayana and other works of Hindu literature are at the heart of Mithila culture, a distinctive fusion of prehistoric Nepali and Indian society. As members of the Mithila community from Nepal, India, and other nations uphold its cultural values and practises in their everyday lives, the Mithila culture is regarded as a living one. New York and New Jersey in the USA are home to the greatest concentration of members of the Mithila group.