A SUMMARY OF THE MOST EXCITING ART NEWS FROM AROUND THE GLOBE
While we focus on Indian art, we can't obviously function in a vacuum. It's a small world and everything is connected, especially on the web. So, let's train our spotlight across the world map to see what's going on — from art trends to socio-political issues to everything that affects the great aesthetic global consciousness. Or, let's just travel the world and have some fun!
Alia Farid wins one of the world's top art prizes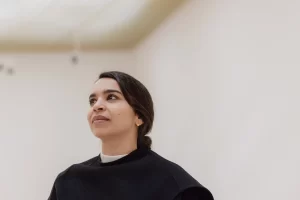 Alia Farid, a rising star within the international art circuit, has won one of the biggest art prizes in the world: a $100,000 award given out by the Henie Onstad Kunstsenter in Oslo. In addition to its sizable purse, the prize, which is officially titled the Lise Wilhelmsen Art Award, includes an exhibition at the art center, as well as an acquisition budget for her work. Her exhibition will open at the Henie Onstad Kunstsenter in 2024. Born in Kuwait and based between there and Puerto Rico, Farid often explores the legacy of colonialism in her videos and sculptures. At the 2022 Whitney Biennial, she was given prime placement, with sculptures loosely resembling artificial palm trees placed outdoors on an outcropping of the museum. She said these works were meant as "low-grade stand-ins for the palm groves that once covered large areas of the south" of Iraq, where many real plants like them were destroyed during the Iran-Iraq War. Details on Art News.
MoMA apologizes to artist after ejection from 'Black Power Naps' installation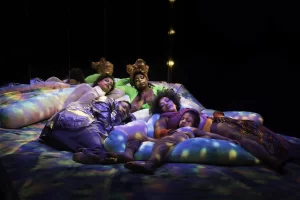 The Museum of Modern Art has issued an apology to artist Heather Agyepong after she was ejected from an event intended to highlight how often sleep and rest are luxuries for Black people in the United States. In a statement to the Art Newspaper, which first reported the news, a MoMA spokesperson said the museum would do more to "protect the experiences of Black visitors and visitors from Indigenous communities and communities of color" in response to what happened to Agyepong—and will now "explore" bespoke staff training. The spokesperson also said the museum plans to add more staff to the installation and consult with its creators about other changes, such as additional signage and staff training. Read more on Hyperallergic.
Collector Myriam Ullens reportedly dead at 70 after being shot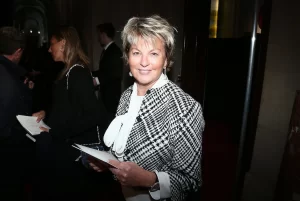 Myriam Ullens, a key art collector who, with her husband Guy, transformed the Chinese art scene, died at 70 on Wednesday, after reportedly being shot outside her apartment in Lasne, Belgium. Multiple Belgian publications have reported Ullens's stepson Nicholas is the alleged shooter. An investigation is being conducted, and a motive has not yet been determined. According to VRT, Ullens was already dead by the time emergency services arrived at the scene. Within the international art world, the Ullenses are highly regarded for boosting the profile of Chinese contemporary art. Myriam and Guy, who ranked on the annual ARTnews Top 200 Collectors list between 2008 and 2015, amassed a collection of around 2,000 artworks, many of them by Chinese artists. Read moreon Art News.