Rajesh Kumar
Carving a name for himself as a filmmaker, Muzaffar Ali is now up to showcase his lesser-known artistic side at an upcoming exhibition in Bikaner House. He was a painter before a filmmaker. Ali debuted as a painter in 1970 at a group exhibition in Bombay curated by cultural historian Geeti Sen, whereas his first film 'Gaman' came out in 1978.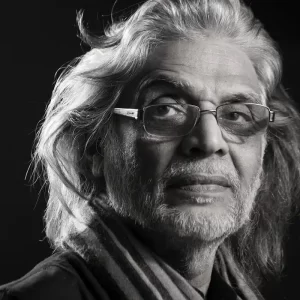 The exhibition titled 'Mystic Journey in Art' by Muzaffar Ali is being curated by Uma Nair and presented by Masha Art. The show will be on view from 11th January till 21st January. It will shed light on a variety of media that have kept the director and fashion designer busy beyond the world of movies and will feature a comprehensive body of Ali's works in the past four decades.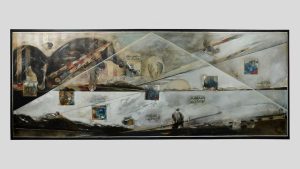 We here at Abir Pothi also got blessed by getting Muzaffar Ali on board to judge the young artists for our First Take exhibition previously. He also sat down for a Samvaad, discussing the dynamism of art, his inspiration in Amir Khusrau, and what India really needs from the inevitable art renaissance.
"My relationship with sketch-pen and brush, crayon and acrylic and oil is both organic and scientific. All my hazy graduation knowledge of geology, botany and chemistry creates subtle cerebral bridges of visual grammar. Today, they reflect my childlike ignorance and inquisitiveness. Yet they stand out in my art as I celebrate the itch in my hands to draw," the 78-year-old said.
Scholar Uma Nair, who spent a year curating the show, said that Ali's works essay his "pronounced love for the earth and the spirit of man as a gentle soul".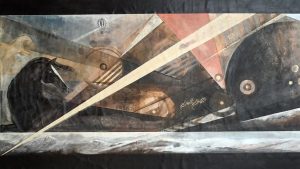 The show begins with leaves in the main gallery. This section, titled 'Autumn: A Second Spring' will chiefly have cheetahs painted in a dulcet landscape. The next building Centre for Contemporary Art holds a series of collages and paintings that include landscapes and horses besides a series on the Sufi mystic Rumi. In the second building, the show opens into portraits of film stars Rekha (Umrao Jaan) and Smita Patil (Gaman), besides Muzaffar's wife Meera Ali.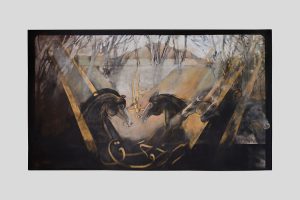 The exhibition will have Muzaffar-designed objects and furniture besides his collage dashboards and clothes-hangers arranged as installations by wife Meera, a project designer and stylist. The furniture pieces and clothes-hangers will be a point of conversation for design lovers.
The show will have its premiere on 10th January, 2023 at Bikaner House at 6pm.