In an attempt at trying to quantify an unquantifiable experience, Neerja Kothari an artist from Kolkata works around the investigation of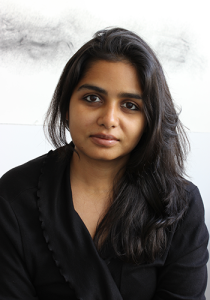 the absurd. She completed her MFA from the School of the Museum of Fine Arts, Boston/Tufts University, USA. She has been awarded fellowship at the Ucross Foundation, Helene Wurlitzer Foundation, the Corporation of Yaddo, MacDowell Colony, Virginia Center for the creative arts, Vermont Studio Center and the La Napoule Art Foundation.
In the fifth edition of the Kochi-Muziris Biennale, "In our veins flow ink and fire" her works are on display at the Coir Godown. Neerja has participated in many national and international group shows, solo shows and residencies. She has been showcasing her art work in India Art Fair since 2016 and Delhi Contemporary Art Weekend since 2017.
"My attempt to quantify an unquantifiable experience is inspired by the years spent in physical rehabilitation in Kolkata, India. Every movement that the brain forgot had to be relearned. The process was slow and fragmented. Every movement was broken down to its smallest bit. And then bit by bit the bigger ideas were formulated. The work then emerges as an investigation of larger existential questions," says Neerja in her statement.
View this post on Instagram
Derived from multiple instances and memories the work becomes an accumulation of time, labor, process, memories, marks and numbers. Each factor playing a part in its own investigation: Like a clock may think it quantifies time, or a metronome might want to quantify music. Often easily read as a case of obsessive compulsive, Neerja likes to emphasize the absolute necessity of the process. The brain forgot things learned in the first score years and she had to retune the muscle memory to a very instructional rhythm. The distilled-down instructional methodology in the work then reiterates that process of re building and re tuning and re learning.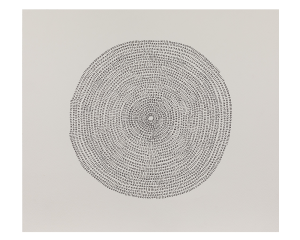 Increasingly now she finds that the absurdity and futility of the work is really important. As is the notion of being trapped in other's oddities and other's absurdities. These other's oddities that also made her. Therefore the work is at a point where a lived experience is being translated, explored and represented. There is a struggle to find that mode of representation, a search for a new code or new language or just simply an ongoing narrative : Of the quantifying and the unquantifiable; The emotional memories in contrast to the muscle memory that had to be restored. A constant going on. A constant exploration and investigation into anything and nothing and everything.
The fifth edition of Kochi-Muziris Biennale opened on 12thDecember, 2022 and will be on view till 10thApril, 2023.