Ved Prakash Bhardwaj
Look at it, it's all made of charcoal!
Wow!
Look how real it looks.
Amazing dude.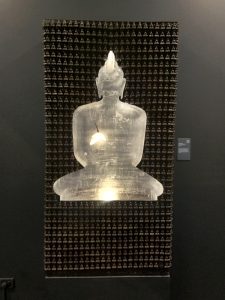 Hey, what is fine embroidery?
What has this been made of, I do not understand anything.
Your work is amazing, what is it?
C'mon man, it's enough, I am not enjoying anything. Nothing is stunning at all.
How do you make all this? What a beautiful work. Let's take a selfie.
Mama, where did you bring us? It was better to go to the mall than this.
It's too expensive.
What's in it that's so expensive?
It will be expensive here, let's take the address of their shop, there it will be cheap.
Hey, you saw that, I had bought his work for 20 lakhs, today it has doubled.
Your work is looking good. How many years have you been doing art?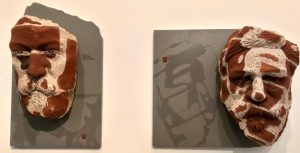 Overwritten lines were a common sound that were heard at the India Art Fair. People were moving from one booth to the other and some watching the work inside the booth with eyes filled with wonder and questions. While others were wandering around with only their eyes open, as if they were shopping at Sarojini Market or Janpath and taking selfies on seeing familiar faces. There were artists who were meeting artist friends from other cities. Some had questions in their minds about why their work is not on display. An artist even said that his work is better than the work displayed.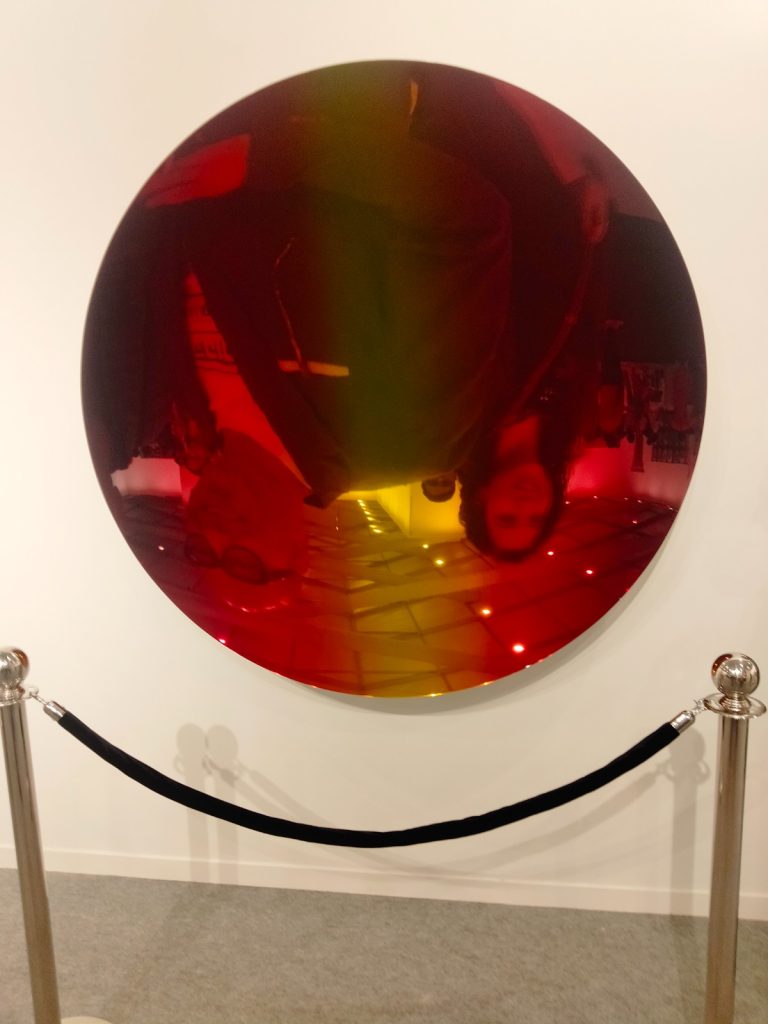 People were drawn to whatever was different or new at the art fair. Anish Kapoor's unique sculpture mesmerises people with its illusion. The digital lab and other similar booths provided visitors with one-of-a-kind experience. It was unique even for the artists. The experiments done in the art world is vividly visible in this art fair. Soft sculptures made of clothing, Chamba handkerchiefs, and miniature-style work—there was a lot to see. From old masters to youth experiments, it's here. Many new experiments are to be seen regarding the craft.
Previously, women would stuff cotton into old clothes to make dolls. Today, modern artists have given a new dimension to that doll. Making something is not important; what is important is where it's been displayed and who is doing it. That is art branding. The Art Fair reinforces this branding.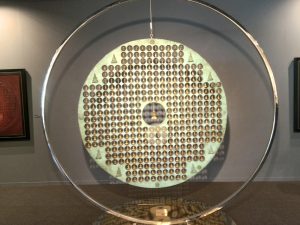 Glass toys, which have been adorning cupboards in common homes, have been transformed by artists into a new artistic experience. This change may seem strange to some but it's happening. Artists are trying new mediums of expression. They think that canvas alone is not enough for what they want to do. They are breaking the limitation of canvas and using the material sold on the sidewalk in a weekly market. Even today those are sold on the sidewalk, but when it appears in an art gallery or at an art fair with a 'brand', the meaning changes. There is no identification of the goods sold on the pavement. If the same work is given a unique name with a distinct identity, it becomes art. This is the basic difference between art and craft. The goods sold on the pavement are mass-produced unlike art which is not a mass product. Therefore art is unique.