A SUMMARY OF THE MOST EXCITING ART NEWS FROM AROUND THE GLOBE
While we focus on Indian art, we can't obviously function in a vacuum. It's a small world and everything is connected, especially on the web. So, let's train our spotlight across the world map to see what's going on — from art trends to socio-political issues to everything that affects the great aesthetic global consciousness. Or, let's just travel the world and have some fun!
New Interpol app lets you help track stolen art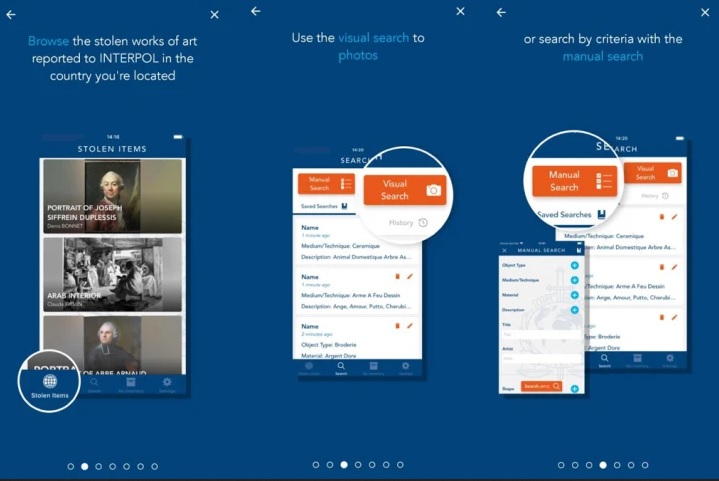 A preview of ID-Art.INTERPOL
International crime-fighting police force Interpol catalogs stolen works of art in a massive online database, which includes over 52,000 items. Now, it is giving the general public a chance to get in on the investigative action through a new mobile app called ID-Art, reports Smithsonian magazine. You can upload a photo of an item (or submit details manually using the search function) and it will let you know if it matches any missing artwork in their database. This way, they hope to cut down on the number of art dealers and collectors unwittingly trafficking stolen goods. Mental Floss elaborates.
Now, Picasso work sells for $100mn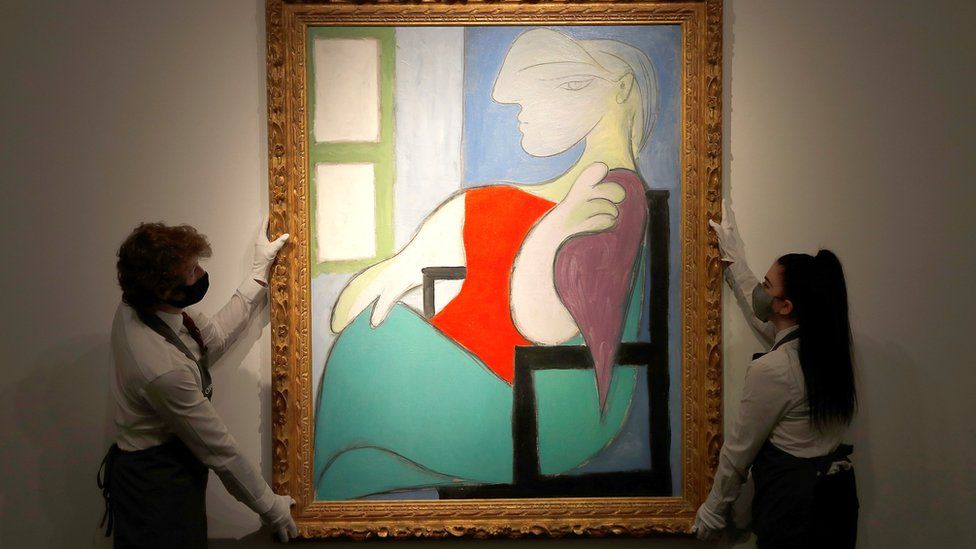 Femme Assise Pres d\'Une Fenetre (Marie-Therese) is Picasso\'s fifth work to sell for more than $100m | REUTERS
Marking the fifth work by Pablo Picasso to sell for a nine-figure sum, Woman Sitting Near a Window by the Spanish artist has sold for $103.4m (£73.5m) at Christie's auction house in New York on Thursday. The impressive sales figure is a sign of the art market\'s vitality, which will be a source of relief for the industry after an uncertain year amid the Covid-19 pandemic. The painting, which depicts Picasso\'s young mistress and muse, Marie-Therese Walter, was acquired only eight years ago at less than half this price. BBC reports.
Rockstar puts rare Andy Warhol painting on sale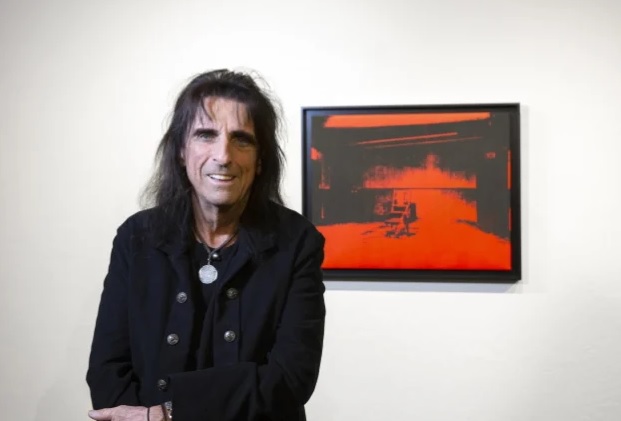 Rock legend Alice Cooper with his prized Andy Warhol painting | Chris Loomis via Blabbermouth.net
Rock legend Alice Cooper is slated to sell his prized Andy Warhol — a vibrant red Little Electric Chair acrylic and silkscreen on canvas, from Warhol\'s \"Death And Disaster\" series from 1964-65 — at the 2021 Fall Larsen Art Auction on October 23, 2021. With an estimated value of $2.5 million to $4.5 million, the artwork could become the highest selling painting in the state of Arizona. The musician famously re-discovered the piece several years ago in the garage of his Scottsdale, Arizona residence, much to the surprise of the art world and the rocker himself. Blabbermouth.net has all the details.