Iftikar Ahmed
8th April, ON THIS DAY
"Every child is an artist. The problem is how to remain an artist once he grows up."

— Pablo Picasso
On April 8, 1973, the world mourned the loss of one of the greatest artists of the 20th century, Pablo Picasso.  He had been unwell for a few weeks. One morning, a doctor from the village of Mougins, close to Cannes, called and reported that it was too late when they arrived. The reason for his death was stated as congestion in the lungs. The Spanish painter, sculptor, and printmaker were 91 years old at the time of his death, and his contributions to the art world were immeasurable.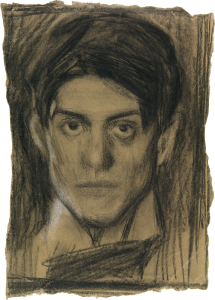 Picasso was born in Malaga, Spain, in 1881, and began studying art at a young age. He moved to Paris in 1900, where he developed his signature style and became one of the leaders of the Cubist movement. His famous paintings including "Les Demoiselles d'Avignon," "Guernica," and "The Old Guitarist," are considered masterpieces of modern art.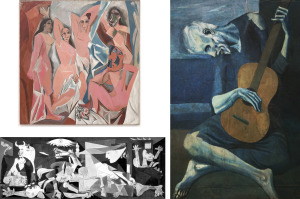 In his artistic endeavours, Picasso experimented with various mediums such as painting, sculpture, printmaking, and ceramics, creating a large body of work in each of these forms. He is perhaps best known for his contributions to the development of the Cubist movement, which he co-founded with Georges Braque. Cubism is characterised by the use of geometric shapes and the fragmentation of form, and it had a significant impact on modern art.
With his diverse artistic style that evolved over time, Picasso went through a number of distinct periods, including the Blue Period, the Rose Period, and the Cubist period, among others, which are notable features of his art. Each period was characterised by a unique style and subject matter, and his work was always pushing the boundaries of what was considered acceptable in the art world.
The artist's death came as a shock to the world. He had been in declining health for several years, but his passing still left a void in the art world. The news of his death spread quickly, and tributes poured in from all over the world. The death of Picasso in 1973 marked the end of an era in the art world. He had been creating art for over 70 years and had become a symbol of modern art. His passing was felt by artists and art enthusiasts around the world, and it was a reminder of the impact that he had on the art world.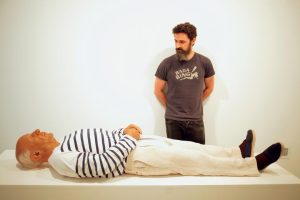 Picasso's legacy also extends to his influence on other artists. He was an inspiration to many artists who came after him, and his work continues to be studied and emulated by artists around the world. His impact on the art world can be seen in the countless exhibitions, retrospectives, and publications dedicated to his life and work.