A SUMMARY OF THE MOST EXCITING ART NEWS FROM AROUND THE GLOBE
While we focus on Indian art, we can't obviously function in a vacuum. It's a small world and everything is connected, especially on the web. So, let's train our spotlight across the world map to see what's going on — from art trends to socio-political issues to everything that affects the great aesthetic global consciousness. Or, let's just travel the world and have some fun!
Victor Vasarely Arts Seized
Victor Vasarely, The Hungarian artist is popularly associated with the Op Art movement and was known for his abstract style of art. Recently over 100 of his artworks have been confiscated by the FBI from the Michele Vasarely Foundation in San Juan, Puerto Rico. The raid of the foundation, according to an FBI spokesperson was ordered by the District Court of Paris. Read more about the ongoing dispute on Hyperallergic.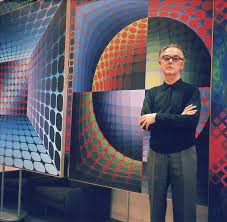 Pace Gallery New York Exhibits Tyler Hobbs' Generative Code Art
There's a first time for everything. Following the massive success of NFTs in the art space, Pace Gallery has finally jumped ship by exhibiting the art of the famous generative artist Tyler Hobbs in New York City. The works will help the gallery pave its way to the web3 projects and computer art space networks. The series titled, "QQL: Analog" is a collection of 12  artworks by Hobbs which he created using generative code and a computer plotter. Read more about the intricacies of the artworks and exhibition on ARTnews.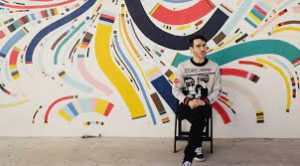 David Choe Faces Backlash on Controversial Comments
Trigger Warning: Rape and Sexual Assault.
David Choe is a graffiti artist who became popular for his artworks on Facebook headquarters back in 2005 and receiving payments in stock shares. He was also recently cast in the popular Netflix show titled "Beef". After the show gained popularity, a video of the artist resurfaced on the internet (Twitter) and went viral due to the explicit and inappropriate comments made by the artist. In the video, David Choe was in a podcast named "DVDASA" back in 2014, wherein he described explicit and non-consensual physical acts on a woman and joked about being a "successful rapist". Later on Choe described the story to be "fictional". Following the airing of the podcast Choe gave out personal statements, details of which can be found on ARTnews.