Rajesh Kumar
With eight years of rigorous practice in making images without any formal education and training in photography, Biju Ibrahim is a documentary photographer from Kerala. He captures the essence of rustic geographies, the people who are now becoming archive of the earth, the mythic and mystery of spaces and places, broken vessels and torn fabric, alleys of now filled with the density of then or before. Having a deep interest in travelling across regions, he is almost a nomadic figure who is interested in passages of inner life and in observing the society.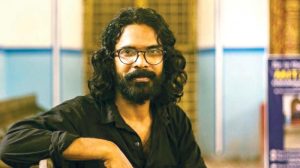 Ibrahim has been a part of The Serendipity Arts Festival in 2017. In 2 years of residence at Uru Art Harbour, he was a part of a project titled 'Transcendence Kochi' which is a visual anthropological documentation of 42 diverse communities living in the historic town of Mattancherry in Kochi, Kerala.
Biju Ibrahim was involved in the fourth edition of the Kochi-Muziris Biennale as a leading campaign photographer of it's my biennale series. In the fifth edition of the biennale, it will feature a solo exhibition of Ibrahim titled 'The Soul that art at Rest'. "The show is the result of continuous engagement with my immediate surrounding Kondotty where I was born and brought up. The land has a unique place in my life and manifestations. The socio-cultural life of the land provides a different viewpoint to look at the discourses different from mainstream understanding", says Biju Ibrahim.
View this post on Instagram
According to him The essals of renowned Mahakavi Mooyeen Kutty Vaidyar, the melodies of Cheenimuttu, the large account of Arabi Malayalam literature, Kondotty Valiya Nercha; the carnival of the Neerch, the architectural Marvels of Kondotty, Kubba and Takkiya, different ethnic communities ranging from Pathans to Amarans, Sufi teachings of Valia Muhammad Shah Thangal, and the popular belief gnosis create a mystic reality even in this high time of modality.  The celebration of the philosophies and its reality creates a unique cultural point where the memories and beings act as a part of collective unconsciousness. "The show 'The Soul that art Rest' is an attempt to draw thoughts and experience of my life", says Biju Ibrahim.
The fifth edition of Kochi-Muziris Biennale opened on 12th December, 2022 and will be on view till 10th April, 2023.