Manjeera
Art Magazines have always been essential to the world of art; these publications are sought-after spaces to display an artist's creativity and showcase it to a wider audience. Though there will always be a barrier between the pages of the magazine and the artwork, and the experience will be lackluster compared to viewing the piece in real life, art magazines still serve as an important way to view and understand art. There is a Biennial in Paris that you cannot visit? Or there is a new exhibition that you want to follow but cannot? Art Magazines can be a way to glimpse into the world of art from a distance. They open up the space occupied by art by exposing it to many others who might not be able to make the visit in person, while still retaining a focus on the essence of the piece. Art publications create alternate spaces to showcase art, often from a curatorial or a critical perspective that makes the art world accessible to both the seasoned and the newcomers.
Several of the highest-rated and internationally renowned art magazines have high-end aesthetic designs and unique formats to present their content and can be called design masterpieces in their own right. With an extreme focus on aesthetic design to separate them from each other, along with their content, these magazines re-invent ways to present and consume art in the globalized world. They also serve to document the discussions and debates surrounding the art community, documenting the progression of art from issue to issue. Following these magazines not only exposes the reader to new artists across the globe but also gives the layman a glimpse into the critical world of art, setting expectations for what to expect and reach out for, when analysing art.
Here is a short list of a few of the world's most renowned art magazines that feature the best-reputed editors, art critics, and curators, with the biggest readerships across the world:
Aesthetica
One of the most popular art and culture magazines right now is Aesthetica, well recognized for its sleek and almost minimalist design. This international magazine is published bi-monthly and staying true to its name, it maintains a thoroughly stylized and aesthetic look in and out. Its first issue came out in 2003 and it was founded by Cherie Federico and Dale Donley when they were students. Aesthetica's strong visual design drives the narrative of the pieces they cover, striking the reader with the image before the content and form.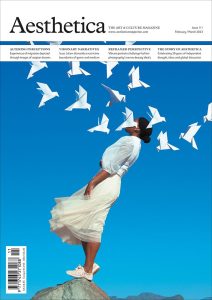 This British magazine hosts a humongous readership of 168,000 global readers, both in print and digital, and has one of the largest distribution networks.
Art in America
One of the oldest and most renowned art magazines that played a crucial role in shaping several art movements in recent history is Art in America. This magazine was founded in 1913, and covered visual art around the world, with a concentration on the United States. The various Editors-in-chiefs drove the focal point of the magazine, the list including well-known artists, art historians, critics, and art journalists. Art in America focuses on art news and criticism and provides an in-depth look at the global contemporary art scene. This magazine contains profiles of new artists as well as old masters, for those who want to expand their knowledge of art.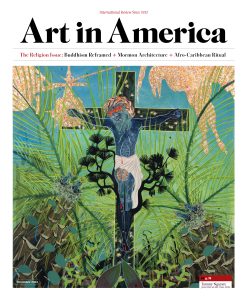 A special feature that Art in America provides is its guide, which is now on a digital platform, where one can search the listings for over 3000 art venues. It also keeps track of the most important art exhibitions and events all over the world.
Hyperallergic
Hyperallergic, subtitled Sensitive to Art and its Discontents, is a newer art magazine, launched in October 2009. Unlike the other magazines on this list, Hyperallergic is an online art magazine that was founded by art critic Hrag Vartanian and is independently published by his husband Veken Gueyikian. This magazine has changed the stale tone of art criticism by reinvigorating it with its unique approach. It took art onto more popular social media platforms and expanded the discussions from formal works of art to movies, books, comics, performances, and podcasts.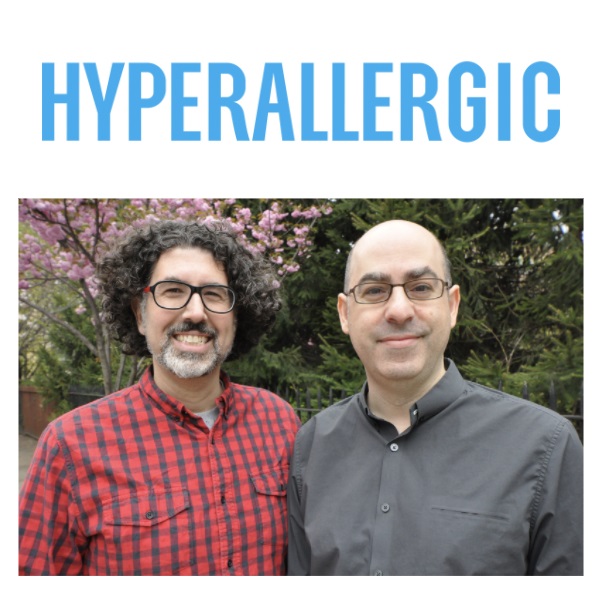 The website boasts over a million monthly viewers and has over a hundred global contributors.
Art Forum
Art Forum is perhaps the most easily recognizable art magazine due to its unique square format, where the entire magazine is a 10½ x 10½ square. It is an international monthly magazine specializing in contemporary art. This is also an older magazine, founded in 1962, in San Francisco, aiming to present a fresh breath to the art magazine scene that was oversaturated with its focus on New York. It has been called the Vouge and Rolling Stone of the art world by sociologist Sarah Thornton.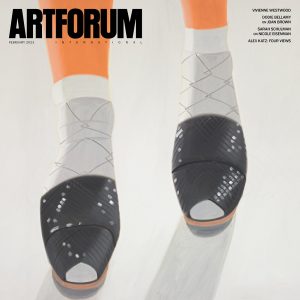 Art Forum's cover, which is the most visually striking detail about the magazine, focuses on a singular artist.
Flash Art
Flash Art is an Italian-based international quarterly magazine about contemporary art. This magazine was originally published in two languages, English and Italian, but it has now been separated into two different monolingual issues. This magazine obtained its international reputation by covering innovative art movements, like Arte Povera in the 60s and 70s. This magazine is also characterized by its striking visuals, aiming to capture the reader's eye at a mere glimpse.
Flash Art also published Andy Warhol's final interview in 1987. It has expanded its base and now publishes several other art-related magazines.