Here's a bird's-eye-view of the hottest art happenings. By Kaivana, our person in New York
As Washington DC continues to firefight Covid 19 at various levels of politics, media and health services, New York, is slowly opening up to its vivid art events from Museum of Modern Arts to public spaces. This is significant proof of life and living itself, as a reminder of human ideas and creativity and as announcement of coming out of dark pandemic tunnel.
Toasting for Julie Mehretu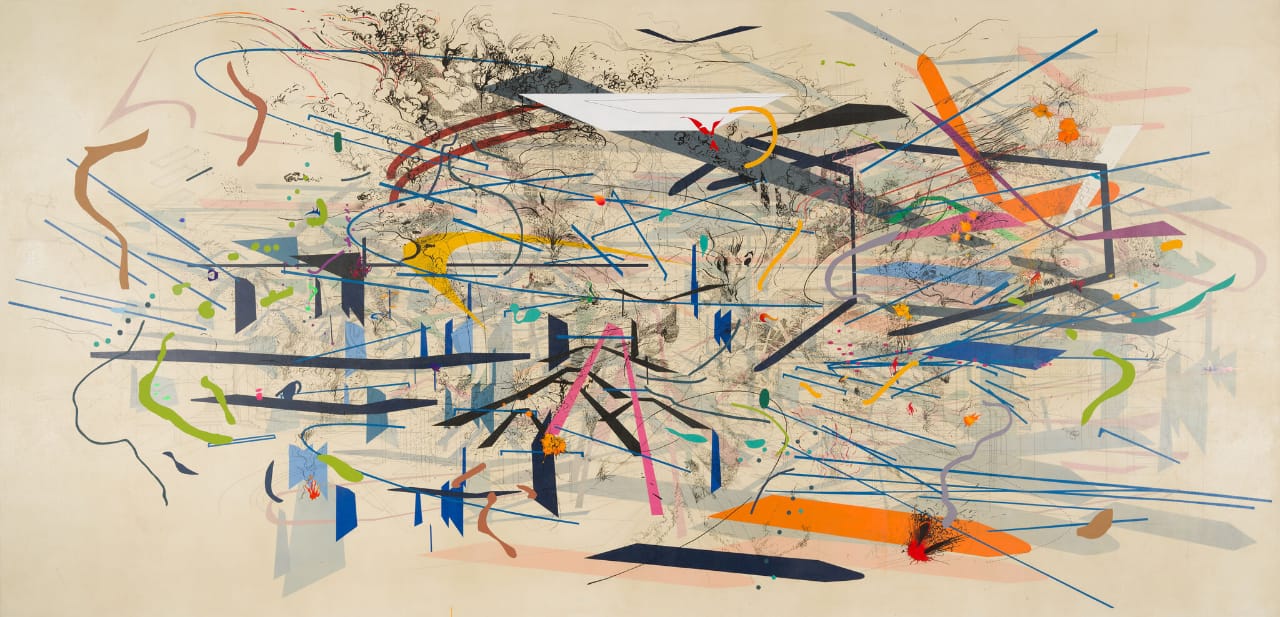 One of the big events happening in NY currently is a retrospective of painter Julie Mehretu, who is originally from Ethiopia but has dazzled the world with big size works. According to Whitney's – where the show is being held, "She creates new forms and finds unexpected resonances by drawing from the histories of art and human civilization—from Babylonian stelae to architectural sketches, from European history painting to the sites and symbols of African liberation movements. Some of Mehretu's imagery and titles hint at their representational origins, but her work remains steadfastly abstract."
One of her best-known works include Mural, a 23-by-80-foot painting that Mehretu made for the lobby of Goldman Sachs in 2010, and the Howl (eon) I and II series in SFMoMA — which, at 23-by-32 feet each, account for a surface area larger than Vatican City's The Last Judgement. The show has about 70 works of hers. Her works include abstraction, architecture, landscape, and, most recently, figuration. Julie Mehretu is organized by the Whitney Museum of American Art, New York, and the Los Angeles County Museum of Art.
Sun like a slap in the face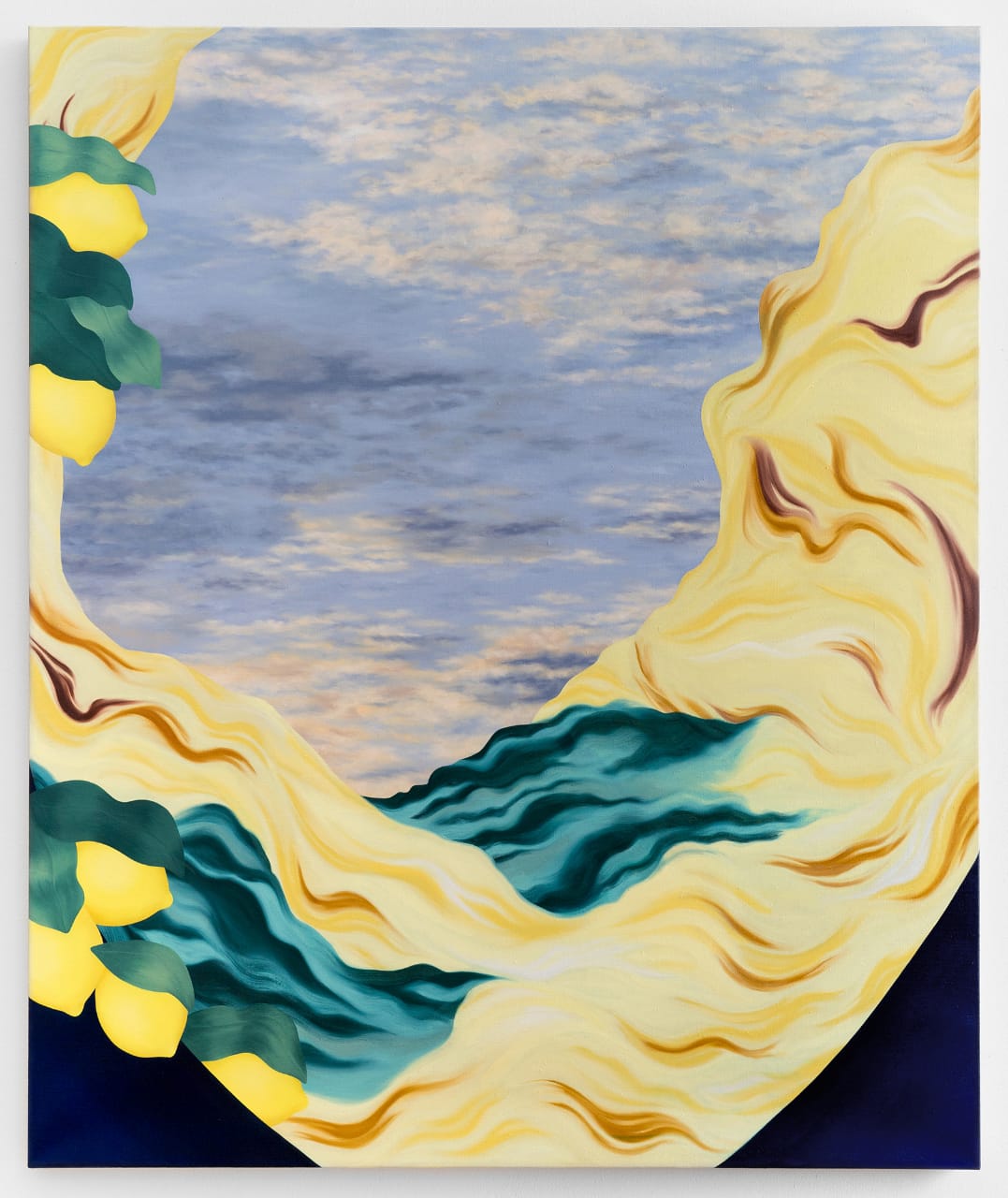 One such announcement is happening at the Harper's which opened 'The whole Time, The Sun' by Montreal-based artist Joani Tremblay. According to the gallery website, "The Whole Time, The Sun is the title of a poem by Sarah Burgoyne, itself borrowed from a translation of Albert Camus' The Stranger; each subsequent stanza is channelled from Camus and Sara Ahmed, a leading postcolonial feminist theorist. By means of refraction and recontextualization, the framework of the exhibition suggests a recursive reorientation and existential incantation. Grounded in the words of their peers and forbears, Tremblay affirms their conceptual genealogy, finding oxygen by untangling and reweaving sticky notions of place in relation to the social. Invoking Camus via Burgoyne: "The day, already bright with sun, hit me like a slap in the face."
Ethnic and modern minimalism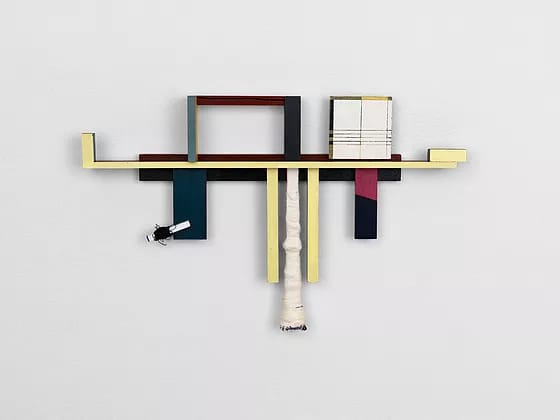 New York is clearly the biggest art confluence of most art streams coming from across the world easily comparable to Paris and London and one can see many journeys crisscrossing this junction.  One clear indication is this show by Remy Jungerman, who brings a bit of his Surinam culture through the modernity of Europe and the result is some delightful minimalism of shapes and subtext of African hues. Happening at Fridman gallery, Remy Jungerman uses textiles, beads, nails and clay with grid lines into geometric shapes, it brings out the subtle and nuanced connect across continents and cultures. After attending Art school in Paramaribo, Suriname, Jungerman moved to Amsterdam to study at Gerrit Rietveld Academy from where he went on to represent in the 58th Venice Biennale.
 
The Black subtext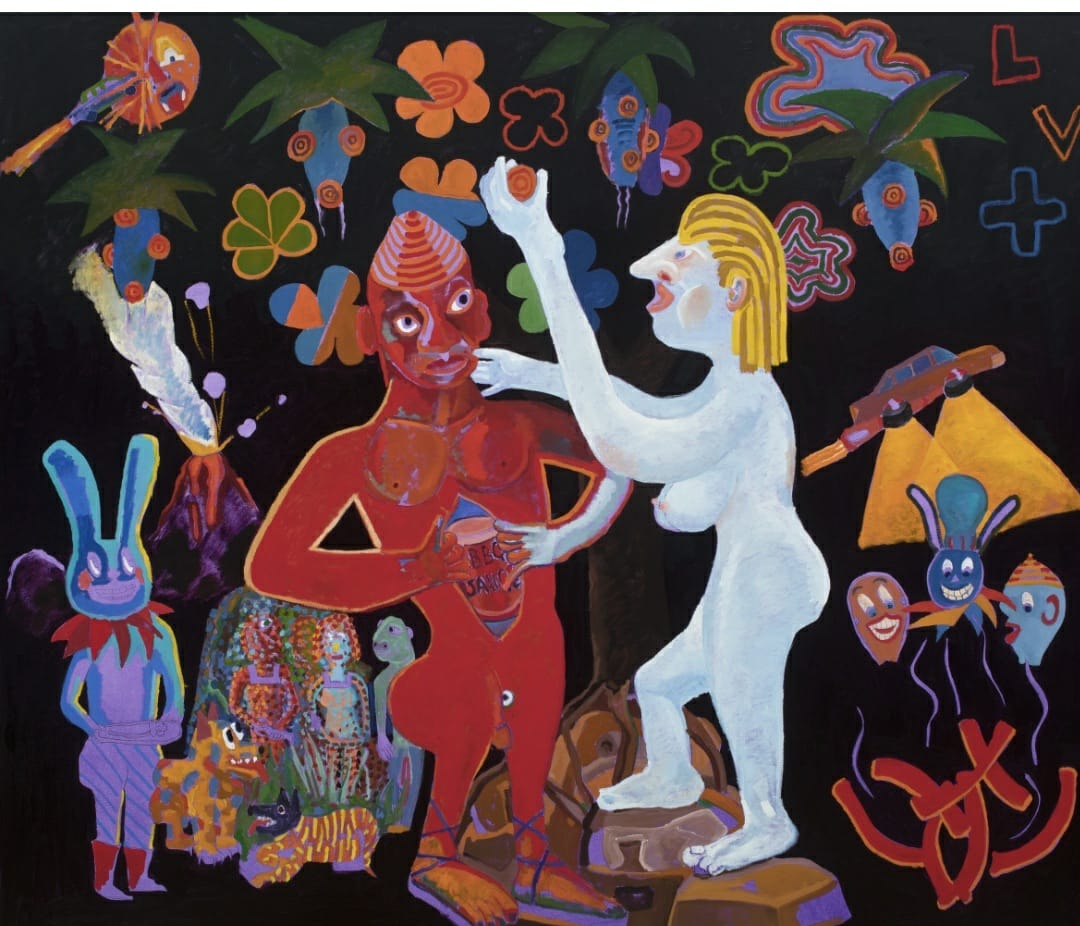 After the Black Lives Matter campaign throughout America, there is a conscious effort to bring art and culture connected to Black lives to the centre. The exhibition organised at Freight+Volume gallery is one such. Peter Williams' Black Exodus describes "the exodus of an Afrofuturist people into unexplored climes in outer space and parallel dimensions, Williams also demonstrates how our presence to others, and to history, is mediated by technology.
While his personal take on Afrofuturism often comes off as childlike and humorous, the viewer can read into his otherworldly vistas the labours that will have to be reckoned with to realise a new collective identity and freedom." In bright riot of colours and bizarre themes, his approach is both childlike and funny at one level which makes a serious statement on a profound level. In his Afrofuturism, the black people and technology are two strong elements which make fantasies possible and also interesting.