All the way from New York City, Kaivana writes in to tell us about the most happening art events right now 
Multi-dimensions that you can immerse yourself in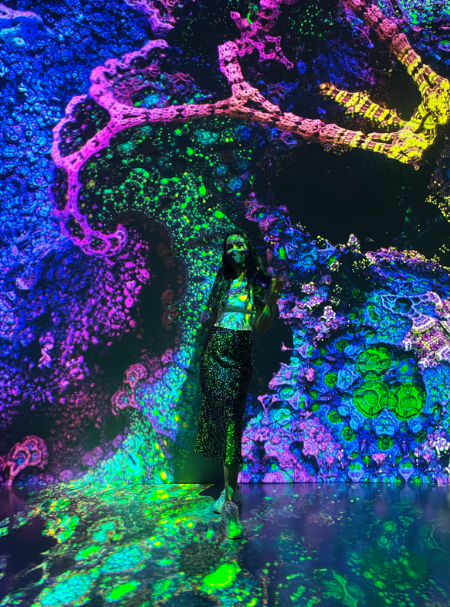 Enter into an immersive psychedelic room of Artechouse, a digital installation near the Highline in Chelsea. You will be transported into a multi-dimension universe created by the artist Julius Horsthuis. His idea of the audio visual installation was to create an "eternal reality removed from the complexities of the everyday… Within this reimagined world, we are free to visualize ourselves within the larger whole". The digital expression is titled 'Geometric Properties' and uses mathematical formulae to create iterative geometric  patterns as the name suggests. The exhibition exits into the aromatic Chelsea Market and ending the day eating various cuisines from the market is going to make it a worthwhile trip.
Alice Neel: A retrospective of one of the century's most radical painters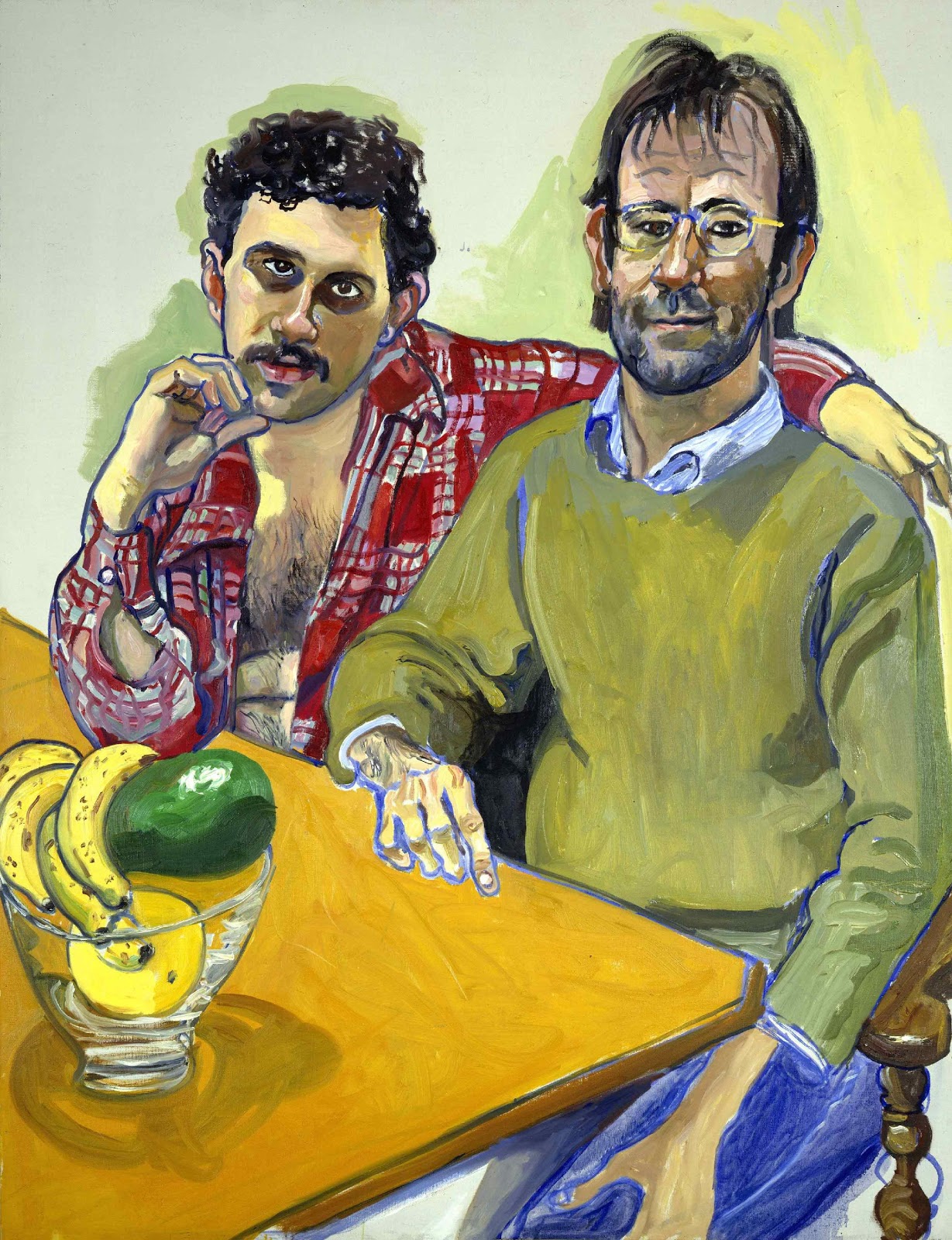 The Metropolitan Museum of Art is hosting the first ever retrospective of artist Alice Neel: People Come First. Alice Neel (1900-1984) is considered one of the most radical painters of this century. One can find around 100 paintings all inspired from her life and events that have left impact on her life. You will find watercolours, paintings and drawings commenting on social issues like racism, fascisms and various protests. She was a humanist at core and her work reflects her principles and morals. Alongside paintings of important events there are few portraits that show the "impoverished victims of the Great Depression, as well as portraits of Neel's neighbours in Spanish Harlem, leaders from a wide range of political organisations, queer artists and performers, and members of New York's global diaspora".
'The Oracle' of Sanford Biggers' 'Chimeras'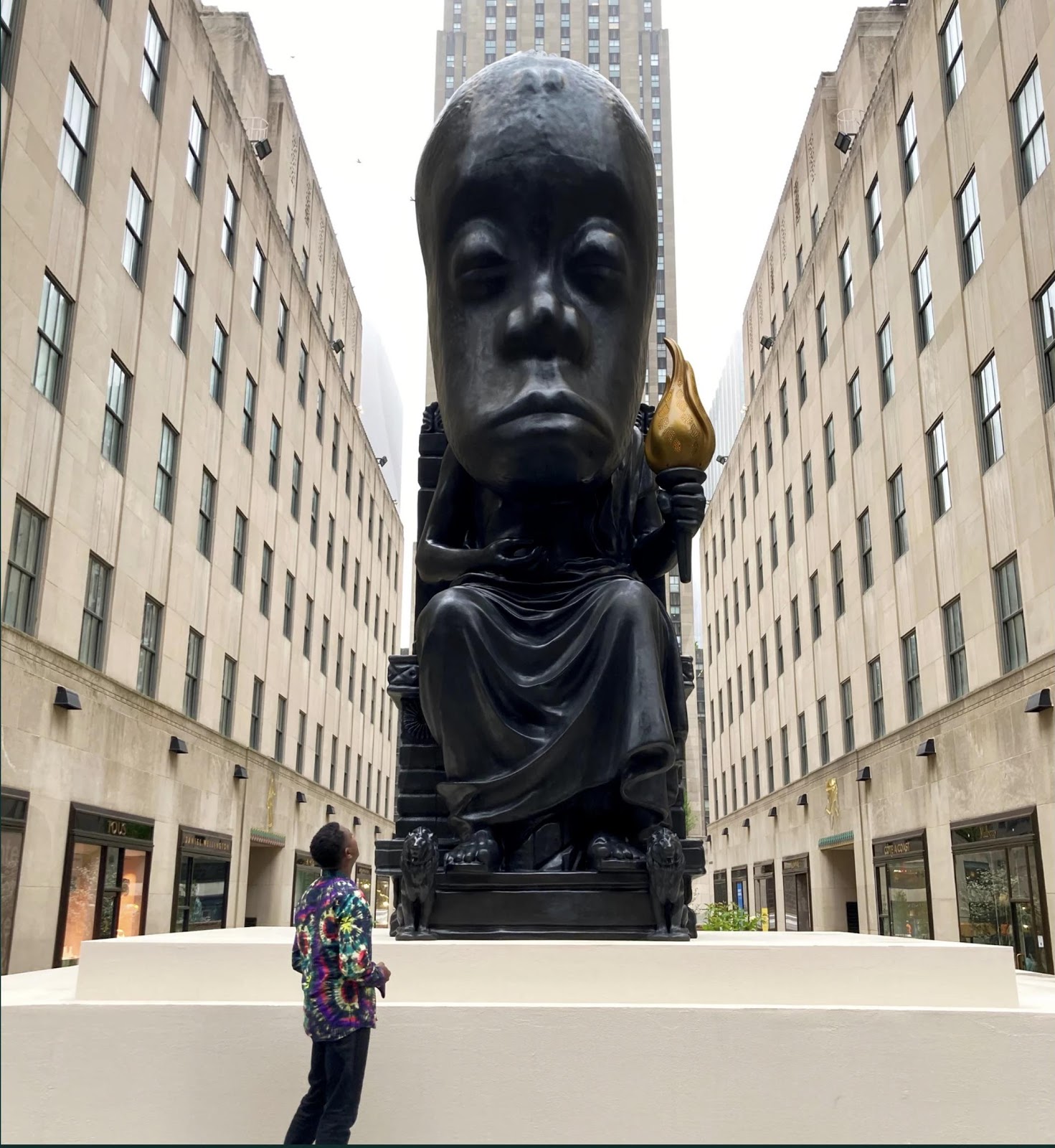 A show that everyone was waiting for, which got postponed due to the pandemic, is finally here. The 'Oracle', a 25-foot-tall black bronze head, towers over visitors of Rockefeller Center. The exhibition is a first campus-wide show of a single artist, Sanford Biggers. The 'Oracle' is part of his Chimera series of sculptures. He was interested by the African and European cultures and wanted to explore this subject through his works. He also created murals, flags and videos for the exhibition. "I've always been intrigued by Rockefeller Center for its architectural history and mythological references," Biggers said in a statement, calling the Art Deco-styled venue "an ideal context for myth creation". His work is on view till June 29, so catch it before it leaves to go on a world tour.