Our person in New York, Kaivana, takes you on a journey through the hottest art events and happenings in New York right now 
The Park Avenue Cubist: The new way of looking at Picasso and Braque's legacy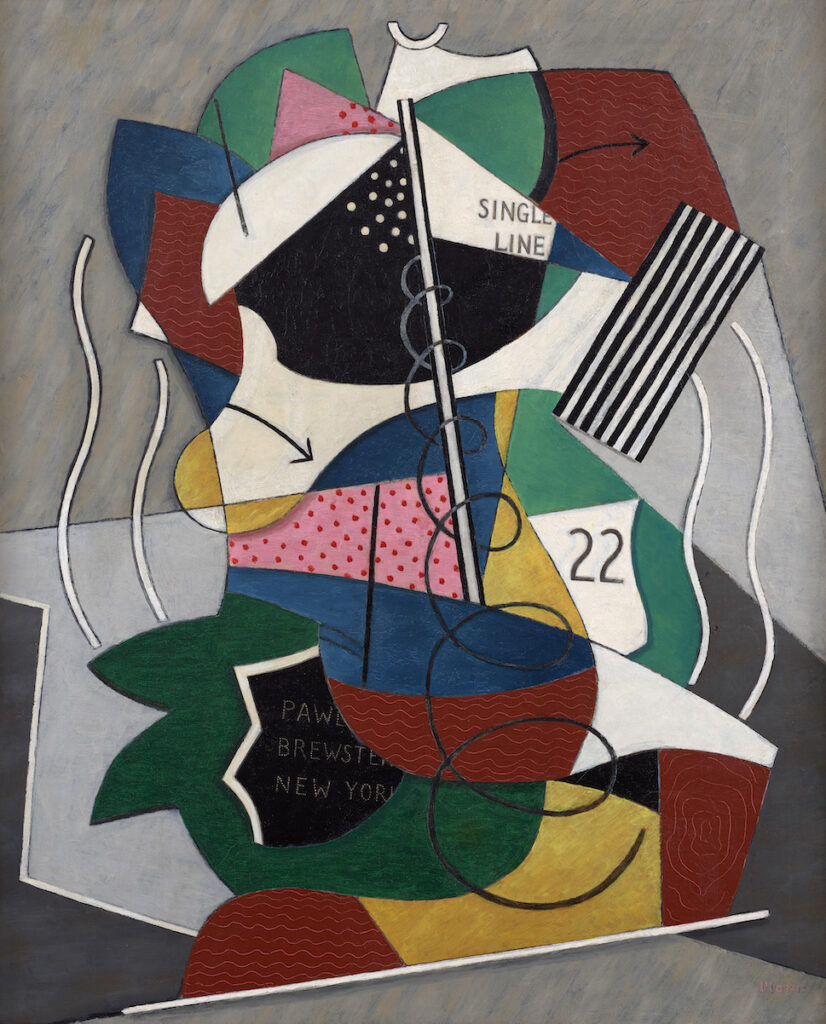 With picnic season in full swing another exhibition to check out near central park is 'Park Avenue Cubists' in Menconi and Schoelkopf gallery, 22 east and 80th street. The exhibition includes works of Albert E. Gallatin, George L. K. Morris, and Charles Green Shaw, the artists of the modernist movement of the 1930s. These artists are called the 'Park Avenue Cubists' and, hence, the name of the show. Their upper east side addresses and privileged background is what earned them this name. They were considered to be the contemporaries of the European cubist artists and their aim was to develop an American aesthetic of cubism. The viewers will be mesmerised by the colourful non-objective abstract paintings. The exhibition is on view till June 4. Make it into a whole day of picnic, art and food by getting the famous freshly baked cookies from the Levain bakery a ten-minute walk from the gallery. They are worth the wait and hype.
Now, you can be inside a van Gogh painting!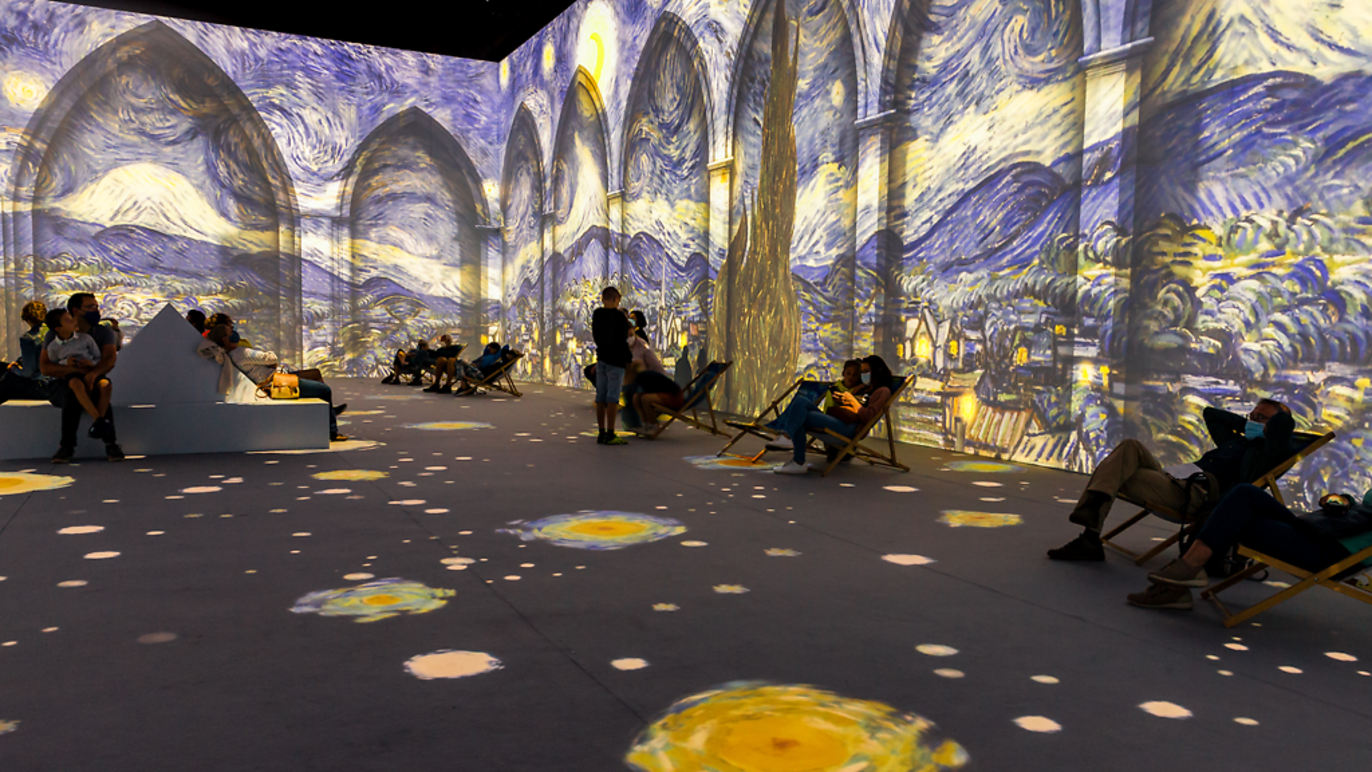 For a Vincent van Gogh fanatic I am most excited about the upcoming immersive experience of the artist's paintings. With floor to ceiling projections of the impressionist artist's work get ready to step inside Dutch landscapes of the 1880s. The exhibition is created by digital artist Massimiliano Siccardi with the help of "60,600 frames of video, 90,000,000 pixels, and 500,000+ cubic feet of projections", as mentioned on their website. The exhibition in financial district is here to stay from June to October but get your tickets now they are selling fast. I can't wait to visit it in June.
The David Hockney retrospective:  From sketches to works on iPad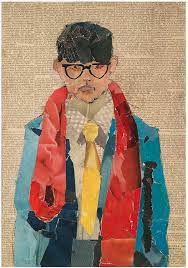 One of the most flamboyant and internationally renowned artists alive today, David Hockney's, exhibition titled David Hockney: Drawing from life, is a must see for everyone. You will find oeuvre of his works starting from his early days to his most recent renders and sketches done on iPhone and iPad. Although the exhibition is focused on his drawings and portraits on paper, in the retrospective we can see the personal development of style and practice that has evolved with the artist and the influence of modern technology on his work. The Morgan library on Madison Ave, the host to this show, is an ornate building renovated in 2006 by architect Renzo Piano is a beautiful piece of art in itself. Catch the exhibition before May 30.
Fool's city, a piece of art to embarrass you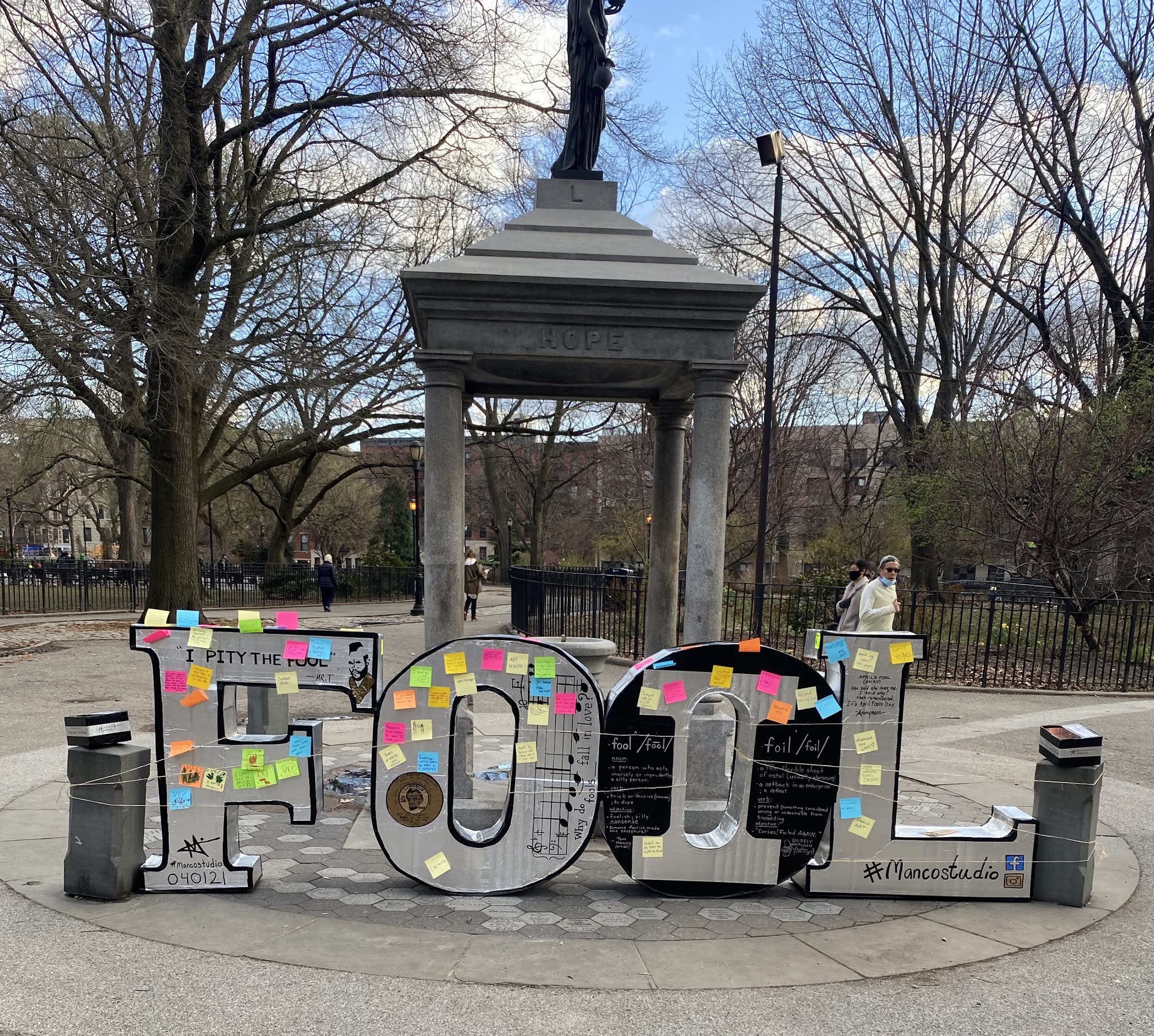 A public interactive sculpture by Thomas Manco of Manco studio in the Tompkins square park has every New Yorker talking about their embarrassing foolish moments. If you have been beating yourself for doing something embarrassing in public just go to the park and read some stories that others have to share and bask in those sheepish moments. A cardboard sculpture that spells out "FOOL" adorned with hundreds of post-its is a not to be missed site. The most popular story/theme among New Yorker seems to be on marriage, apartment hunting and drugs. One of the Post-It reads, "Got rid of my apartment… Then got stuck without one during COVID". On your way to the park get a nice iced coffee with avocado cream cheese everything bagel from Tompkins square bagel, one of the most popular bagel spots in all of New York.