Abhishek Kumar
Priya Sen is an award-winning artist and filmmaker based in New Delhi, India. She is a highly accomplished multi-disciplinary artist with a passion for film and photography. She has been creating beautiful, captivating artwork for the past two decades. She is known for her thought-provoking and often unconventional visual stories. She has an impressive body of work that includes documentaries, art films, and feature films. Sen is an inspiring example of a woman who is succeeding in the art world. Her work is both beautiful and thought-provoking, and she is a role model for aspiring female filmmakers in India.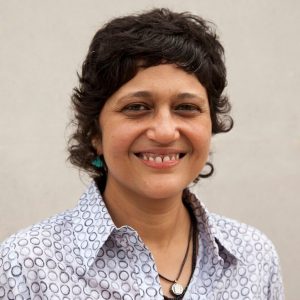 Sen's work has been featured in over fifty festivals around the world, including Cannes, Toronto, Berlin, and Busan. She has also been selected as a fellow at the Sundance Institute and has served on the jury for many prestigious film festivals, such as the Mumbai International Film Festival. Sen has exhibited her work in many galleries and art spaces around the world, including the National Gallery of Modern Art in Delhi and the Museum of Modern Art in New York. She has also been featured in numerous publications, including The New York Times and The Hindu.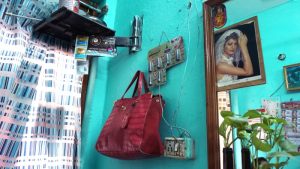 Sen's work centers around themes of identity, gender, and relationships. She often uses her medium to explore themes of love, loss, and the human condition. Her films are often shot in India, and she often works with non-actors to create a sense of authenticity. In addition to her artistic pursuits, Sen is also a passionate activist. She is a vocal advocate for gender rights and against sexual harassment in the workplace. She also serves on the board of directors for several organizations, including the Society for Women's Education and Development. Her forte lies in exploring themes related to gender, urbanization, and identity. Sen's work has been widely recognized and praised for its compelling visuals and narrative.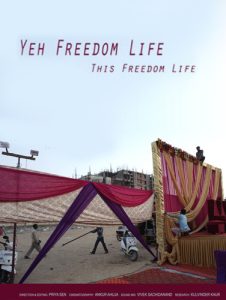 In the fifth edition of the Kochi-Muziris Biennale, "In our veins flow ink and fire" her documentary "Yeh Freedom Life" is on show. The film follows the lives of several people living in India and provides a nuanced and complex look at the challenges faced by everyday people in the country. The documentary explores the issues of caste discrimination, religious intolerance, and the struggles faced by women and children in India. Through the stories of these individuals, the film reveals the complexity and struggle of life in India. It also seeks to bring attention to the difficulties faced by those who are marginalized and vulnerable in the country. The film is a powerful reminder of the importance of human rights and the need for governments to recognize and protect the rights of all citizens. It also highlights the need for greater access to education and economic opportunities for those living in poverty and facing discrimination. The documentary is an inspiring story of courage, resilience, and hope, and a reminder that we must never give up on the fight for justice and equality.