A SUMMARY OF THE MOST EXCITING ART NEWS FROM AROUND THE GLOBE
While we focus on Indian art, we can't obviously function in a vacuum. It's a small world and everything is connected, especially on the web. So, let's train our spotlight across the world map to see what's going on — from art trends to socio-political issues to everything that affects the great aesthetic global consciousness. Or, let's just travel the world and have some fun!
Dresden Museum Jewel Heist: Five Men Sentenced
Five members of a criminal gang have been sentenced to six years in prison for the notorious theft of a trove of 18th-century jewellery from Dresden's Royal Palace. The group, which had previously committed a string of high-profile heists, broke into the palace's Grünes Gewölbe, or Green Vault, in an audacious nighttime heist in November 2019. They were sentenced on charges of armed robbery, aggravated arson, and grievous bodily harm, according to the Dresden prosecutor's office. Two of the defendants, who were minors during the heist, were handed juvenile sentences of five years, and four years and four months. Around 40 suspected accomplices to the crime are still wanted by authorities. "I don't have to tell you how shocked we are by the brutality of this break-in," Marion Ackermann, general director of the consortium of cultural institutions known as the Staatliche Kunstsammlungen, said in a public address shortly after the theft was uncovered. "As you know, the historical and cultural value of this is immeasurable." Read more on ARTnews.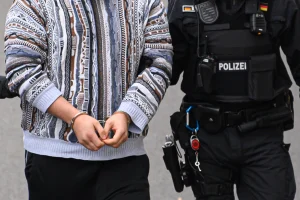 Sotheby's $427 million two-part evening sale in New York features $53 million, Gustav Klimt
On Thursday night, Sotheby's staged a set of evening auctions dedicated to works from the estate of music executive Mo Ostin and another to modern art. However, in the second portion of the night, works by artists active during the 20th century like Gustav Klimt and Pablo Picasso were among the 40 lots sold. By the night's end, that sale raked in $303 million with fees after a total of five lots were withdrawn. 
In the second half, Gustav Klimt's Insel im Attersee, Painted around 1901-02, taking the lead, was sold to a private Japanese collector for $53.2 million following a protracted seven-minute-long bidding spar. It was estimated to sell for a price of around $45 million. Read more on ARTnews.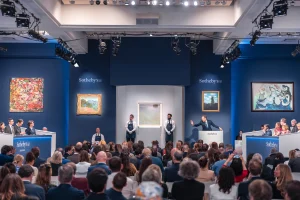 Public art commissions pay artists less than £3 an hour: Report
The lowest-paid workers in the UK's public art sector are often those who create the art. This is sobering, if not totally surprising, conclusion to be drawn from "Structurally F–cked", a recently published report on artists' pay and conditions commissioned by a-n, Britain's largest artists' membership association. Compiled by Industria, an artist-run organisation that "examines and challenges" conditions in the art world, the report is based on 104 anonymised responses to the Artist Leaks project, which surveyed artists about their experiences of working on public commissions in the UK. The gathered data exposes "a culture of low fees, unpaid labour, and systemic exploitation," according to the report. Among the key findings, artists earned a median rate of £2.60 per hour, far below the UK minimum wage of £9.50 per hour (at the time of the research). Lump sum fees were a common form of payment, resulting in 74% of respondents saying they felt the artist fee was "unfair" in relation to the number of hours they worked; 76% reported their fees were below the minimum wage. Read more on The Art Newspaper.