A SUMMARY OF THE MOST EXCITING ART NEWS FROM AROUND THE GLOBE
While we focus on Indian art, we can't obviously function in a vacuum. It's a small world and everything is connected, especially on the web. So, let's train our spotlight across the world map to see what's going on — from art trends to socio-political issues to everything that affects the great aesthetic global consciousness. Or, let's just travel the world and have some fun!
A lost oil sketch of Van Dyck now up for auction for $3 million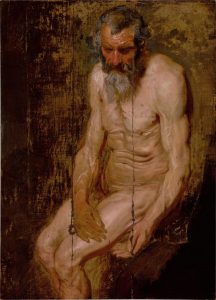 An oil sketch by Anthony van Dyck, executed early in the Flemish artist's career and rediscovered in a farm shed some four centuries later, will star in Sotheby's Master Week series, where it is estimated to pull in up to $3 million.  A Sketch for Saint Jerome is one of only two known live model-based studies by Van Dyck, likely created between 1615 and 1618, when the young painter was working as an assistant in Peter Paul Rubens's Antwerp studio. The work captures a slouching elderly man, his face in shadow and his lean musculature finely rendered—a depiction that served as a study for Van Dyck's Saint Jerome (1618–20), currently held by the Museum Boijmans van Beuningen.  The oil sketch was discovered in a barn in Kinderhook, New York, in 2002, and acquired at auction by local collector Albert B. Roberts. Though the back of the canvas was reportedly dotted with bird droppings, Roberts believed the artwork to be a Dutch Golden Age painting and bought it for $600. Read more on Artnet News.
Artist Michael Rakowitz asks british museum to return Assyrian treasure to Iraq in swap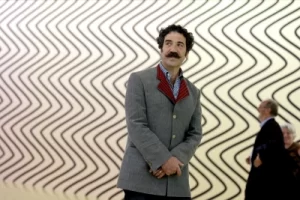 Iraqi American artist Michael Rakowitz has called on the British Museum to return an artifact to Iraq in exchange for the donation of a large-scale work by him. Rakowitz's proposal will be addressed in a forthcoming visit between Iraq's culture ministry and British officials in London next month during a scheduled British museum is tour. Rakowitz has proposed the gift of his 2018 Fourth Plinth commission in Trafalgar Square to the Tate Modern, a British Museum affiliate overseen by the U.K. government, in exchange for the latter sharing ownership of an Assyrian artifact with Iraq. He began exploring the exchange in 2020, according to the Guardian, and is now moving closer to becoming a reality. Rakowitz's Fourth Plinth commission was a mythical Assyrian winged bull known as a lamassu made of date syrup tins. He wrote of his intentions to give a related work to the Tate Modern in a letter to the British Museum. Details on The Guardian.
Queen Victoria's paintings discovered at Surrey cottage up for auction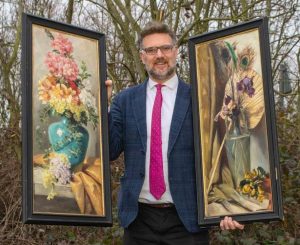 Two original paintings by Queen Victoria were discovered among a treasure trove of family heirlooms at a cottage in Surrey. They show the colourful side of the monarch, who famously dressed only in black after the loss of her husband. The large oil paintings depict vases of flowers and are believed to date back to the second half of the 19th Century. Antiques experts said they were "astounded" to stumble across them among a host of antiques being examined after their owner's death. One of the works features purple irises in a green vase, with a posy of small flowers and other items placed in or around the container. The other depicts a vibrant mix of pink, yellow, orange and white blooms in a blue vase resting on yellow fabric. Hydrangeas dominate the composition while a posy of flowers rests at the base of the vase. The artworks are now set for auction with a guide price of £8,000 to £10,000 each at Hansons London on January 28. However, they could fetch much more due to their royal pedigree. Read more on SurreyLive.