A SUMMARY OF THE MOST EXCITING ART NEWS FROM AROUND THE GLOBE
While we focus on Indian art, we can't obviously function in a vacuum. It's a small world and everything is connected, especially on the web. So, let's train our spotlight across the world map to see what's going on — from art trends to socio-political issues to everything that affects the great aesthetic global consciousness. Or, let's just travel the world and have some fun!
Saudi Arabia and Jordan, home to the oldest-known designs for hunting traps: New study
According to a recent study published in the academic journal PLOS One, archaeologists in Saudi Arabia and Jordan have found the oldest known building designs in the world, which date back more than 9,000 years. These "extremely precise depictions" of kite-shaped Stone Age hunting traps were carved into stone slabs. The purpose of these constructions would have been to entice wild animals into contained herds where they would have been killed. In order to direct animals into a big corral that was ringed by several pits that might reach a depth of more than 13 feet, enormous converging walls that ranged in length from a few hundred feet to more than three miles were built. More than 6,000 of these kinds of structures have been discovered in the Middle East and Asia. They are most prevalent in Saudi Arabia as it is today, southern Syria, and eastern Jordan. There hasn't been much research on the hunting traps despite the fact that airplane pilots first noticed them in the 1920s when flying over the desert. Read more on ARTnews.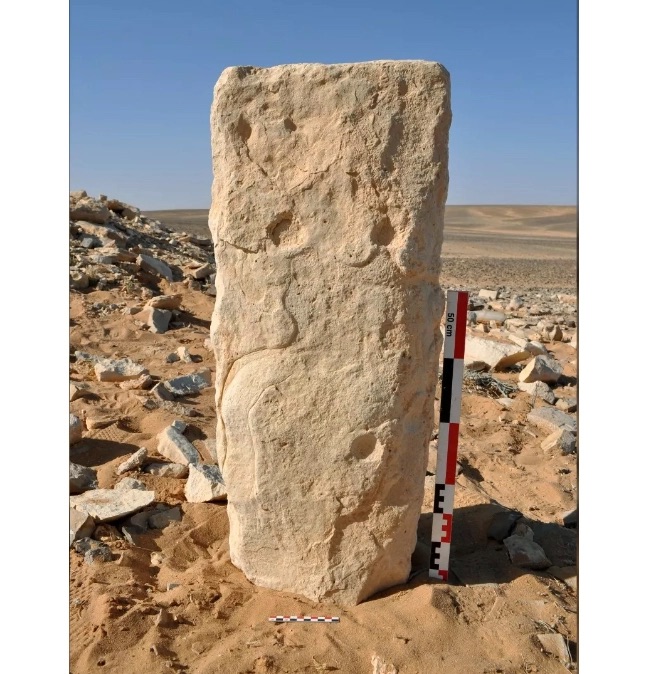 Removal of Subway Ad that used Michelangelo's 'David' Due to Nudity
David, a famous sculpture by Michelangelo, is in controversy yet again.  Due to the statue's nudity, a picture of the 14-foot-tall marble Renaissance icon in Florence was judged inappropriate for the Glasgow, Scotland, underground system. Parents who objected to the statue's placement in the curriculum of a conservative charter school in Florida recently made news. The commercial was for the DRG Group's restaurant chain, the Barolo, located in Glasgow's city center. The advertisement included a picture of David eating pizza and the slogan "It doesn't get more Italian." 
After Hope Carrasquilla, the principal of the Tallahassee Classical School, resigned as a result of protests from some parents, Michelangelo's arresting depiction of the biblical figure became the focus of a high-profile culture war in Florida. In March, Carrasquilla faced criticism for displaying a picture of David to sixth graders. The incident made news around the world and was the topic of a Saturday Night Live spoof. Later, Carrasquilla and her family were given free admission to the Galleria dell'Accademia so they could see the statue in person. Read more on ARTnews.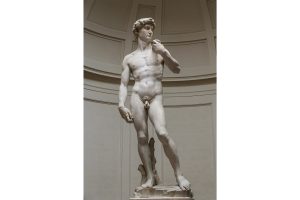 In a carefully watched copyright case, the US Supreme Court ruled against the Andy Warhol Foundation.
The Supreme Court of the United States ruled today (18 May) in a case pitting an artist's foundation against a photographer who copyrighted her work that, in order to avoid copyright infringement, a second artist who bases a new work on an earlier one must have a compelling reason to use the earlier work where the two works have a highly similar commercial use. The ruling puts an end to the controversy over whether the Andy Warhol Foundation for the Visual Arts (AWF) infringed on celebrity photographer Lynn Goldsmith's copyright when it licensed a picture Warhol made based on Goldsmith's portrait of musician Prince. Condé Nast's 2016 agreement with the foundation to use an image of Prince as an example in a piece on him. Read more on The Art Newpaper.