Introduction
Fernando Botero, the celebrated Colombian painter and sculptor known for his iconic depictions of plump and exaggerated figures, has passed away at the age of 91. Botero's art, characterised by its distinctive style, became a global symbol of Colombian culture. His legacy includes a vast body of work, generous contributions to his home country, and sculptures that grace the streets of European and Latin American capitals. This article commemorates the life and artistic journey of Fernando Botero.
A Pioneering Artist
Fernando Botero gained worldwide recognition for his art, which featured inflated and vibrant depictions of politicians, animals, saints, and scenes from his own childhood. His unique style was instantly recognisable, and his work resonated with audiences across the globe. Throughout his career, Botero's paintings and sculptures were displayed in prestigious museums, and his art fetched millions of dollars at international auctions.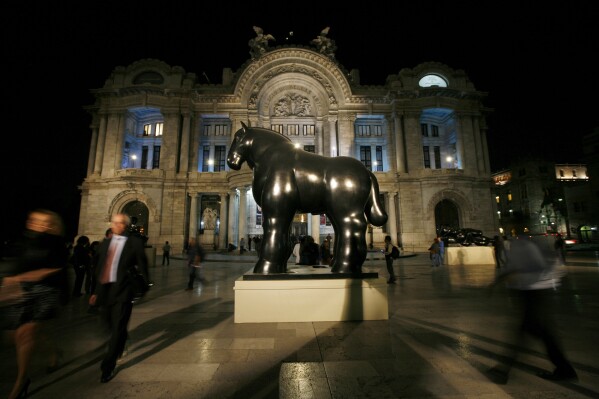 A Generous Philanthropist
Beyond his artistic accomplishments, Botero's generosity and love for his homeland were notable. He donated 23 statues to downtown Medellín, transforming them into one of the city's most cherished attractions. Additionally, he gifted 180 paintings to Colombia's Central Bank, which were used to establish the Botero Museum in Bogotá. One of his most symbolic sculptures, a plump white pigeon, stood proudly in Colombia's presidential palace, representing the nation's pursuit of peace with rebel groups.
A Glimpse into Nostalgia
Botero's art often evoked nostalgia for Colombia's early 20th-century culture. His characters, with their bowler hats and neatly trimmed mustaches, inhabited a colourful world of green hills and clay-tiled homes. Through his work, Botero offered a window into Colombia's past, capturing the essence of a bygone era.
Art Born from Humble Beginnings
Fernando Botero's journey into the world of art began in Medellín, Colombia. As a child, he briefly explored bullfighting but soon found his true calling in painting. His dedication to his craft led to his first individual exhibition in Bogotá in 1951. Later, he studied in Madrid and was influenced by the works of Diego Rivera and José Clemente Orozco in Mexico.
Personal Tragedies and Triumphs
Botero's personal life was marked by both triumph and tragedy. He married Gloria Zea and had three children: Fernando, Lina, and Juan Carlos. After a move to New York with limited funds in the 1960s, Botero's art began to gain international recognition.
However, he also faced personal hardships, including the loss of his son, Pedro, in a car accident in Spain. This tragedy inspired the poignant painting "Pedrito," depicting his son riding a toy horse in a police officer's uniform. To honor his son's memory, Botero donated 16 works to the Museum of Antioquía in Medellín, creating a room dedicated to "Pedrito Botero."
Exploring New Horizons
In the 1970s, Botero expanded his artistic repertoire by experimenting with sculptures in bronze, marble, and cast iron. These sculptures garnered significant acclaim and success. Botero later returned to painting in 1978, alternating between painting and sculpture in his creative endeavours.
A Political Voice Through Art
Botero's art was not confined to aesthetics; he used it to address political issues as well. In 2005, he created a series of paintings that depicted the abuse of prisoners at Iraq's Abu Ghraib prison. These powerful works confronted hypocrisy and human rights violations, even as they stirred controversy.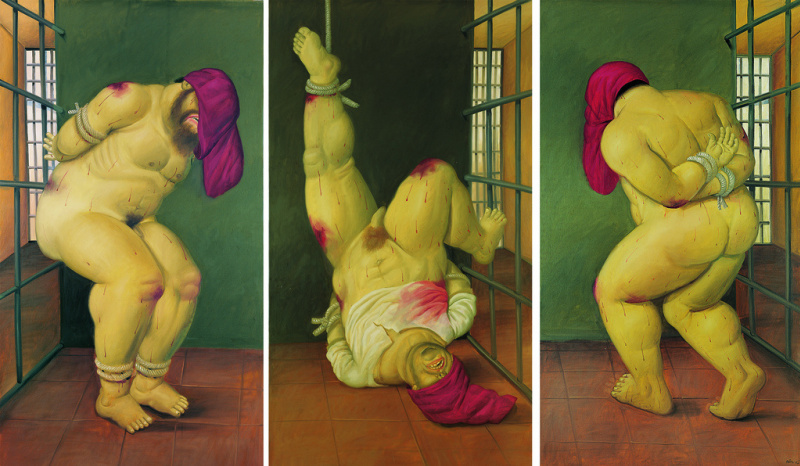 The End of an Era
Fernando Botero's discipline and dedication to his craft were legendary. He painted every day, from morning to night, in absolute silence, allowing nothing to distract him. His commitment to art remained unwavering until his recent experimentation with water paintings, which persisted until his final days. Fernando Botero's passing marks the end of an era in Colombian art, leaving behind a rich and enduring legacy that continues to resonate globally.
feature image: Fernando Botero in his studio in Monte Carlo, Monaco, on March 15, 2012.Massimo Sestini / Mondadori via Getty Images file