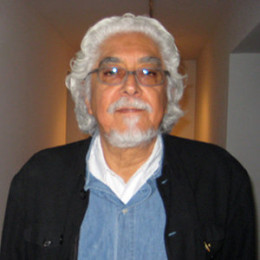 On this day, 19th August, 1938, Robert Graham, a now-renowned American sculptor was born to Adelina Graham and Roberto Pena in Mexico. A fiercely independent perfectionist with a high-tech skills and a fascination with the female figure, Robert's personal work explores nearly every conceivable position and pose of the female nude, often on an intimate scale. His Olympic Gateway in Los Angeles, depicting two muscular figures without heads or feet, is among his best-known works.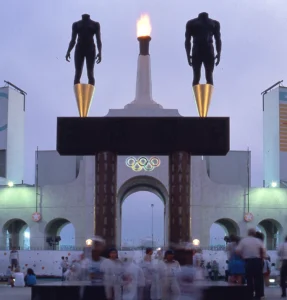 At the age of six, Robert lost his father, so he and his mother along with grandmother and aunt shifted to San Jose, California in 1948 and he became a U.S citizen in 1952. He began his formal art training at San Jose State University (1961-63), and finished his art education at the San Francisco Art Institute in California in 1964. After this, he moved to London and lived there for a few years, before settling in Los Angeles in 1970. He started getting recognition after his first solo exhibition at the Dallas Museum of Art in 1972. In 1983, Graham was elected into the National Academy of Design as an Associate Member, and became a full-time Academician in 1994. Robert Graham designed the National Medal of Arts in 1985, awarded annually by the President of the United States to artists and arts patrons. After his second marriage with Oscar-winning actress Anjelica Huston in 1992, he tried his luck as an actor and assistant director. He worked in the films 'The Life Aquatic with Steve Zissou' (2004), 'Step Fast' (1994) and 'Yorick' (2002), and also voiced a character in a video game, 'Deus Ex: Invisible War'.
One of the most significant public artists in the U.S. during his lifetime, Graham was commissioned to create sculptural monuments across the United States. His work is in the collections of major institutions including Los Angeles County Museum of Art; Dallas Museum of Fine Art; Hirshhorn Museum and Sculpture Garden, Washington D.C; Museum of Fine Arts Houston; San Francisco Museum of Modern Art; The Whitney Museum of American Art and the Museum of Modern Art, New York.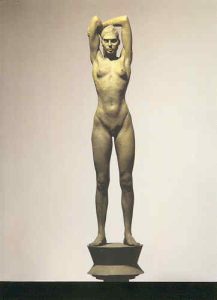 At the age of 70, the artist passed away in Venice, California on 27th December, 2008. In a nod to the maestro's artistic contribution, His funeral was held at the Cathedral of Our Lady of the Angels, which has bronze doors that Graham created. The artist will be remembered for ages not only as a sculptor but also as an architect, printmaker, photographer, video artist, medallist, actor and assistant director. For his contribution to the arts, he had been felicitated with the California Governor's Award for the Arts in the year 1993. Robert Graham was inducted into California Museum's Hall of Fame shortly after his death in 2008.
Sources: