A SUMMARY OF THE MOST EXCITING ART NEWS FROM AROUND THE GLOBE
While we focus on Indian art, we can't obviously function in a vacuum. It's a small world and everything is connected, especially on the web. So, let's train our spotlight across the world map to see what's going on — from art trends to socio-political issues to everything that affects the great aesthetic global consciousness. Or, let's just travel the world and have some fun!
Van Gogh's Sunflowers painting at the centre of a legal claim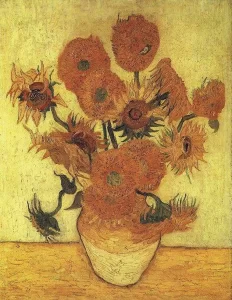 Van Gogh's Sunflowers painting in Tokyo is at the centre of a legal claim 35 years after it was sold for a record price by Christie's. In 1987 the work was auctioned for £25m, but the heirs of the German Jewish banker Paul von Mendelssohn-Bartholdy, who owned it until the 1930s, now value it at a staggering $250m. News of their claim was reported in mid-December. Fuller details are included in a 98-page "complaint for restitution and unjust enrichment" and its accompanying documentation, which throws fresh light on what happened to the painting during the Nazi period. The complaint was filed in the US District Court of the Northern District of Illinois, since the Sunflowers had in 2001-02 been lent to the Art Institute of Chicago for an exhibition. The plaintiffs are Julius Schoeps, Britt-Marie Enhoerning and Florence von Kesselstatt, who are making the claim on behalf of more than 30 Mendelssohn-Bartholdy beneficiaries. The case is being handled by Chicago-based lawyers K&L Gates and Washington, DC-based Byrne Goldenberg & Hamilton. Details on The Art Newspaper.
2,000-Year-Old Sarcophagus with Human Remains Uncovered in Istanbul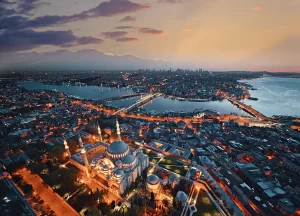 A Roman era sarcophagus was discovered during the demolition and excavation of an Istanbul apartment complex in the city's Büyükçekmece district in Turkey, according to a report Tuesday in Hurriyet Daily News. Human bones were found among a tomb made of carved stone. Two archaeologists and an anthropologist from the Istanbul Archaeological Museums Directorate examined the site and removed the human remains. They also determined that the nearly 2,000-year-old tomb dated to the Roman period. The sarcophagus was later lifted out of the site with a crane, after which it was taken to the Istanbul Archaeological Museums Directorate. Details on Art News.
Satirical works on Korean President removed from Government building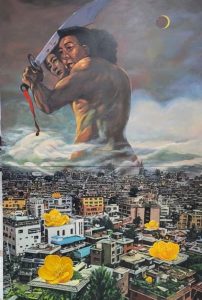 The National Assembly secretariat's disapproval of an exhibition featuring satirical works about President Yoon Suk Yeol and his wife Kim Keon Hee at the National Assembly Members' Office Building has ignited a debate about freedom of expression. The planned exhibition, hosted jointly by the Seoul branch of the Federation of Artistic & Cultural Organization of Korea (FAC), a progressive artist group, as well as 10 main opposition Democratic Party of Korea (DPK) lawmakers and two independent lawmakers, was scheduled to be held from Monday to Friday. Some 80 pieces by 30 artists were scheduled to be showcased. Among the featured art pieces was one where a shirtless Yoon brandishes a sword in front of his wife, towering over a cityscape. Another one was a parody of the 2022 Korean film "Decision to Leave," dubbed as "Decision to Embezzle" ― mocking a private contract for the presidential office and a construction of a residence. The art piece contains Yoon, the first lady and Lee Byung-chul, a YouTuber and Taoist guru more widely known by his pseudonym Chun-gong, who is suspected of being the presidential couple's go-to adviser. Read more on The Korea Times.