A SUMMARY OF THE MOST EXCITING ART NEWS FROM AROUND THE GLOBE
While we focus on Indian art, we can't obviously function in a vacuum. It's a small world and everything is connected, especially on the web. So, let's train our spotlight across the world map to see what's going on — from art trends to socio-political issues to everything that affects the great aesthetic global consciousness. Or, let's just travel the world and have some fun!
Magritte to lead surrealism sales at Christie's and Sotheby's in Paris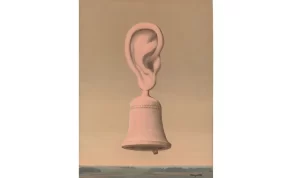 Works by René Magritte will headline forthcoming sales dedicated to Surrealism at Sotheby's and Christie's, each scheduled to take place in Paris this week and in early April, respectively. A work by the Belgian surrealist titled La Leçon de Musique (The Music Lesson), painted as an homage to the Dutch painter Vermeer, will headline Sotheby's "Surrealism and its Legacy" auction that is scheduled to take place at the house's Paris outpost on March 15, where it is expected to sell for €2.3 million to €3.5 million ($2.5 million-$3.8 million). The pink-hued canvas, which shows a human ear affixed to a metal bell suspended over a landscape, has been in the same private Belgian collection since it was last sold at Sotheby's in London two decades ago. Details on Art News.
Brooke A Minto to be the new executive director of Columbus Museum of Art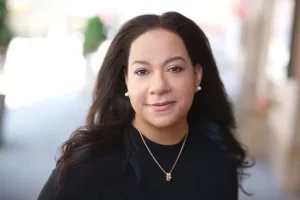 Brooke A. Minto — an arts administrator, historian and educator for 20 years — has been named the new executive director and CEO of the Columbus Museum of Art. Minto, most recently the inaugural executive director of the nonprofit Black Trustee Alliance for Art Museums, will begin her job in Columbus on May 15. She replaces Nannette V. Maciejunes, who retired in January after 20 years as the museum's executive director. Minto will oversee a 155-person staff and the museum's $13 million budget. Minto was selected by the museum board after a national search led by search committee chair and Columbus Museum of Art Board President Pete Scantland. Read more on The Columbus Dispatch.
AlUla, the sprawl of sandstone valleys and mountains cradling Saudi Arabia's cultural ambitions, will soon welcome another high-profile project to its landscape.  On Sunday, Laurent Le Bon, the president of the Centre Pompidou in Paris, signed an agreement with the Royal Commission for AlUla (RCU) to develop a large-scale museum for regional and international contemporary art in the country's northwestern desert. Its opening is set for 2028–29.  According to Iwona Blazwick, advisor to RCU on contemporary arts programming, the agreement includes technical training for museum professionals in Saudi Arabia, as well as opportunities for loans of artworks between the two institution's respective collections. Details on Art News.